Guide to casino content writing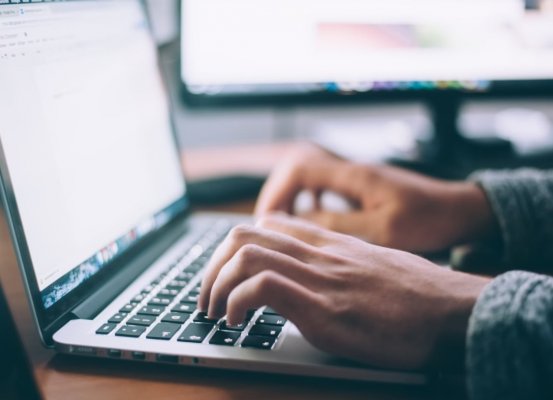 Content writing is a fundamental element in any successful marketing strategy.
From the smallest thing like a personalized message to all the text that accompanies a campaign matter, because this is how you make sure you attract and refer potential customers to the places you are interested in.
For this reason, we decided to create this guide with useful tips for you to learn how to create interesting content for your readers, and that represents a profit for both of you.
They will discover the best casinos and will want to join them, and you will receive your commission for referring them to them.
So, if you want to know all the tips for writing the best content, then read on.
The five pillars of excellent content writing
Five pillars differentiate excellent content from mediocre content, which we explain in detail below:
Quality over formulas: There is no magic recipe for creating excellent content. While it is true that there are rules, such as placing H1, H2, etc. titles. Or using around 300 words per subtitle, the truth is that, beyond following all this, you need to make sure your content is of quality for your readers. Dare to experiment a little, change the style or organization and measure the results to find what works best for you.
Content must be attractive: If your content does not attract attention, then you will lose potential customers. Of course, avoid yellowing or clickbait techniques to get more clicks; although they indeed work, the only thing you will achieve overall with them is to lose all your credibility.
It is better to interact with your audience and always, always measure the results of each publication, this way you will know what they find attractive and what content you should rethink.
Content must be informative: People read a review of a casino, a game, or any other related topic for one simple reason: they want to know if it is a safe investment, or if it offers what they are looking for.
Take this into account when you write the review and don't add wrong or false information just to sell more, let your readers decide what suits them.
Content must be useful: When you write, think about the utility you offer to the user and answer these questions: What is he going to learn from this? Is he going to read it again if he has any doubts? Did I put the most useful and relevant information in the casino? According to your answers, you will be able to measure how useful your content will be for your audience.
Content must be honest: This is the most important pillar of all, as it is the most valued by the audience. When writing, always be honest, never make something sound more amazing than it is just to sell. This way you make sure you show your audience transparent and real content and believe us when we tell you that they will thank you for it.
Useful tips for casino content writing
The tips you will see below apply to any type of content, whether you write reviews of slot games, casino games, or about the casino itself, you will be able to apply them to all of them.
Be original
Everyone can write a review about a slot game where you list the positive aspects, the negative ones, and the rewards. You have to think about how to stand out with your content, for this you can do the following:
Review the content of other pages, see what you like, what you don't like, and what is missing.
Don't limit yourself to reviews, look for opinion articles, topics that generate debate, or news related to the niche.
Always keep an eye on your results and adjust the content whenever necessary.
Write to be read, not to be rated by Google
When writing we usually worry about appearing first when searching for an online casino, however, we tend to forget something very important: the reader.
Always write to be read: and make that reading helpful, informative, interesting, and honest, and you will see how soon you will be one of the first to appear in the searches.
SEO writing: also known as Search Engine Optimization, it is a key element to be able to position yourself in the Google search engine (or any other). The idea of SEO is to achieve harmony between what the public asks and the content of your publications. In this sense, you must know the following two points of this list: keywords and the pyramid style.
Select the correct keywords
​A vague keyword selection will only make your content get lost in the vast ocean of the internet. For example, if you just put "poker" "casino" or "bonus" chances are that no one will read you.

The trick is to review the words that your audience normally searches for and select the ones that are less used by large companies. There are affiliate marketing tools that can help you with this.

The pyramid style: this way of writing is extremely useful, especially on the Internet, where people want you to give them the answer to their questions as quickly as possible.

In this sense, what you should do is to answer your title as if it were a question, and then in the other paragraphs go deeper into that idea. You are going to do the same with the rest of the titles of your article.
Try out the games you are writing about
The best way to write about something is to try it yourself, so you make sure you know in detail not only how a game works, but how you felt playing it.
Reflecting that "feeling" you got from playing a game in your review will be noticed and will influence the quality of your content, as players will want to live (or not) a similar experience to yours.
Just remember to always be honest and not exaggerate your experience. It's okay if a game isn't the most fascinating thing in the world, it's even okay if you didn't find it entertaining at all.
If you represent this in your review, your audience will thank you for sharing it and allowing them to either discover a great game they had not dared to try or to avoid a game that is not worth playing.
You can get free versions of casino games on the internet, don't spend real money on writing reviews unless you want to!
Contract a professional content writer
If writing is not your thing, then don't worry, there are currently many online agencies, professionals, and freelancers who are willing and able to help you with your content.
Our recommendation is to hire them at Word Agents. If you want to access the official website, you can find it at https://app.wordagents.com/r/7KDOX8
This website has several contracting plans that you can access starting at $114 per month. Each plan scales according to your needs depending on the number of words you require.
Of course, all plans include thorough subject research, keyword optimization, proofreading and plagiarism checks, re-edits, SEO optimization, and a delivery guarantee of 7 days or less.
The interesting thing about Word Agents is that they only hire native speakers from the United States and Canada, so you are assured of an elevated level of writing and English language proficiency in every publication.
In addition, deliveries are fast, every 10,000 words of content only take a maximum of 7 days to be delivered directly to you, with no topic or theme limitations and 100% optimized with the latest in SEO techniques.