Happy Holidays from Gaffg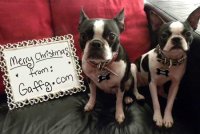 Everyone at Gaffg would like to wish everyone a
Merry Christmas, Happy Holidays and a Happy New Year
.
We hope that everyone had a productive year in 2011 and that 2012.
We are writing our insights and top articles for Gaffg in 2011 to cover news for the online gambling industry and more importantly listing our most relevant articles we have produced this year.
If you are interested in contributing articles to Gaffg just contact us to ask.

Affiliate Coaching
If you are a new affiliate or an existing one that wants to improve the performance of your website in terms of conversion or to increase traffic we offer affiliate coaching help.
We are working with many affiliates to help them excel in many areas including SEO and in marketing.
Meet us at the LAC and ICE Conferences 2012
You can meet John Wright and Kay Schaefer at both of the conferences this year.
If you are an operator, contact us to schedule a meeting.
If you are an affiliate you can meet them as well or better yet attend their seminar called Live Affiliate Coaching & Advice Panel.

Enjoy your holidays and best of luck in 2012 for everyone in the online gaming business.