How has Relaxed Gambling Legalization Benefitted the US Economy?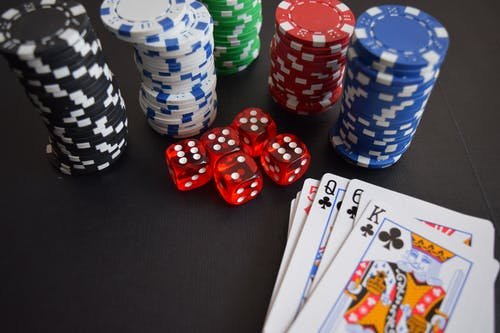 Sports gambling has been legal in the U.S. for almost four years now, and this change in legislation has had a significant impact on the economies of the states which have allowed betting in this form.
In 2018, the Supreme Court ruled that the Professional and Amateur Sports Protection Act - which outlawed sports betting - was unconstitutional and so struck it down, meaning that any U.S. state could legalize gambling on sports competitions if they so wished.
Since then, roughly half of the states in the U.S. have legalized sports betting and seen economic benefits for doing so.
The Figures So Far
New Jersey - which was the state that initially presented the case for legalizing sports betting to the Supreme Court - broke records in September 2021 when it handled $1.01bn in sports bets.
This made New Jersey the first state to break the $1bn mark for sports betting, beating out the record it previously set in December 2020. Of that total, online bets made up the vast majority; $918.4 million.
In terms of revenue from sports betting (the amount bookmakers kept after paying out expenses), this totaled $82.4 million in September 2021. This is an annual increase of 83% from September 2020, signalling how rapidly this market is growing.
Total gaming revenue in New Jersey hit $453.6 million in September of last year, a 40% increase from the year before.
This resulted in $46 million paid in taxes by the gambling industry in New Jersey, in September 2021 alone.
This example highlights how much of an impact the legalization of sports betting has had on the U.S. economy; the story remains similar for every state that has allowed people to bet on sporting events.
In the first half of 2021, the sports betting industry in the U.S. generated $1.8bn in revenue - this is more than the $1.5bn generated throughout the entirety of 2020. By 2030, experts predict the market will be valued at $30bn.
It's not just the legalization of sports betting that is impacting the economy, though; its various forms of gambling has also.
As technology has advanced, there are now countless gambling providers offering online and even mobile services.
The legislation surrounding this is a little more complicated, as it's a lot easier for online and mobile gambling to move beyond state lines, but many states have legalized both practices.
Though it can be tricky to navigate this, you can find all the legal US gambling sites listed here.
New York, for example, approved mobile sports betting in April of last year.
The state has already seen an uptick in revenue from the gambling industry thanks to this, and it is predicted that tax revenue from online sports betting will more than double tax revenue from recreational cannabis by 2025.
Across the whole of the U.S., online gambling and sports betting combined to generate $5.36bn in the first nine months of 2021. This is a staggering 200% increase from the previous year.
Rapid Growth
iGaming - which essentially refers to all forms of online gambling - is still heavily regulated in the U.S. and is only legalized in a handful of states. However, it is a rapidly growing section of the industry.
In the first half of 2021, iGaming generated $1.66bn in revenue, which is more than what was generated in the whole of 2020.
Casinos - both online and land-based - are also reaping the benefits of changes in legislation. They hit their best ever quarter for revenues in the third quarter of 2021, generating almost $14bn across the U.S.
In total, the gambling industry in the U.S. was on course to hit $44bn in revenue for the year of 2021, which would be an all-time record.
Official figures have not yet been confirmed, but all signs point toward this milestone being reached.
This is a huge moment for gambling in the U.S. and would provide further evidence for the impact of more widespread legalization of different gambling forms.
As mentioned, sports betting in particular has rapidly become an extremely popular type of gambling and one that states have been quickest to legalize.
Of course, with so much revenue being generated by the gambling industry, there is also a huge amount of tax being paid in the process.
This not only has state wide benefits, but also improves the federal economy, too.
With many industries struggling over the past couple of years, it is clear to see that changes in legislation have allowed the gambling industry to thrive and grow in the U.S.
According to experts, this trend is only expected to continue and perhaps even speed up. More and more states are legalizing different forms of gambling or, at least, seriously considering doing so.