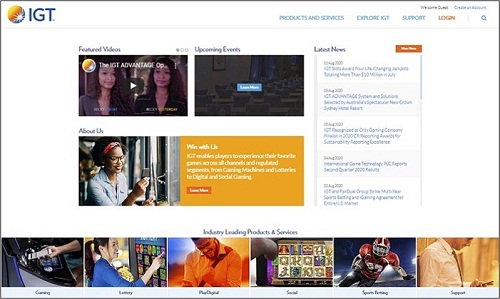 IGT Represents Gaming Industry in 2020 CR Reporting Awards
International Game Technology PLC (IGT) has been recognized for its commitment to corporate social responsibility, with its Sustainability Report sufficiently impressive for the company to feature among ten global leaders in the Credibility Through Assurance category at the 2020 CR Reporting Awards (CRRA). IGT was the sole representative of the gaming industry among those ten finalists in this category, which will be welcome news for a company that seeks to position itself as a leader in the business of gambling technology.
The CRRA is the definitive awards program in the field of corporate social responsibility, with its use of independent auditors helping to identify those companies that act in a manner that is beyond reproach. Companies present their Sustainability Report, which details how the business is behaving in a transparent and socially conscious way. The Credibility Through Assurance category focuses on the section of the report which covers external assurance.
External assurance entails the use of an independent third party to verify the content of the Sustainability Report and subsequently publish its conclusions and recommendations. This is the area in which IGT was identified for its excellence, with 81 companies in total competing for recognition across 10 different award categories.
An industry leader
IGT's senior management celebrated the company's achievement in a news release on August 5. Wendy Montgomery, IGT's Senior Vice President of Global Brand, Marketing, and Communications, stated that "IGT's externally audited Sustainability Report demonstrates our drive to create value globally, enhance our socially responsible citizenship, and report on our initiatives transparently".
Montgomery also spoke of the significance of the CRRA in "reaffirming our CSR leadership in the gaming industry", with IGT renowned as a beacon of sustainability in the world of iGaming. IGT is one of the heavyweight names in the gambling industry, with the company in its first guise founded in 1975. Across four decades of operation, IGT has positioned itself at the forefront of technological innovation in the casino business, making waves in particular through the development of progressive slot machines.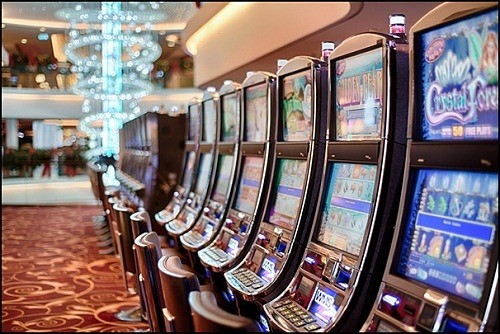 By 2014, IGT was the world's largest slot manufacturer, which tempted the gambling corporation Gtech to part with $6.4 billion to acquire the company. The two merged in 2015 and became known as International Gaming Technology PLC, with Gtech unsurprisingly keen to capitalize on the prestige and popularity of the IGT name. In its new form, IGT has continued to deliver the quality and inventiveness that casino players have come to expect.
IGT as popular as ever
In the increasingly competitive market of online casino providers, IGT has still managed to stay at the top. While the likes of NetEnt, Microgaming, and Playtech consistently produce high-quality output, IGT retains its position as the top software provider of online slots. IGT manages this through its varied library of slot releases, which includes slots like Da Vinci Diamonds and Crown of Egypt that have a classic feel. At the other end of the spectrum are slots inspired by pop culture, with the Ghostbusters slot bringing beloved characters like Slimer to the reels.
Boasting interesting themes is naturally a big part of a software provider's ability to stand out from the crowd, but fairness and reliability are two more important qualities. IGT's recognition at the CRRA reiterates that this company excels on those fronts, with the promise of transparency and integrity something that will continue to convince casino players that all of their slot machines can be trusted.
In its news release, IGT reaffirmed its commitment to the United Nations' Sustainable Development Goals and an intention to continue to support the many communities that it serves across the world by delivering "a wide range of customer interactions, community involvement, and employee engagement activities". One example of how IGT has driven engagement in the past is through IGT Partners' running of an affiliate scheme to promote brands, although that program has since closed.
While the IGT name has developed a sterling reputation over its decades of operation, being acknowledged for its credibility in 2020 comes as a reminder that this is a company still at the top of its game.