Interview with Jeremy Castillo from Full Cream Affiliates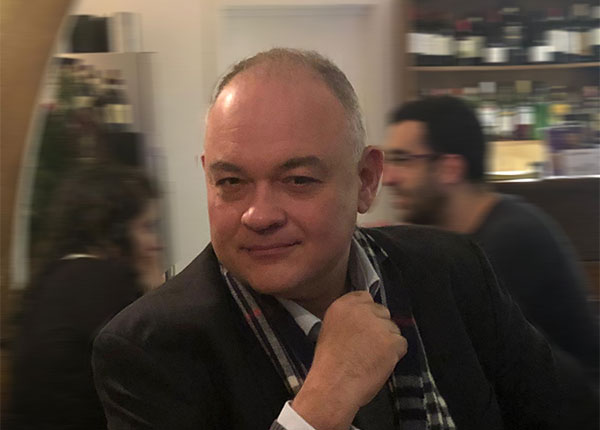 Interview with Jeremy Castillo from Full Cream Affiliates
About Jeremy Castillo
Seasoned gaming employee, new to affiliates and very enthusiastic. Seeking casino traffic from DE AT Scandies, CA and NZ.Looking to build and nourish relationships in the industry.
Which area of online gambling do you find the most interesting and why?
I love the live casino side, seeing all those dealers so nicely dressed and well presented, makes me imagine that I am there from the comfort of my living room.
What is your opinion of Bitcoin?
I think it's true impact remains to be seen.
What are some of the skills you feel are important for any affiliate to master?
negotiation and persistence
Should affiliates and operators care about responsible gambling?
YES most definitely
What tools do you use to do your job?
Our state of the art back office powered by eGass, ahrefs, semruch, hunter.io
Which business or affiliate magazines do you read?
GPWA
Why should affiliates signup to your affiliate program?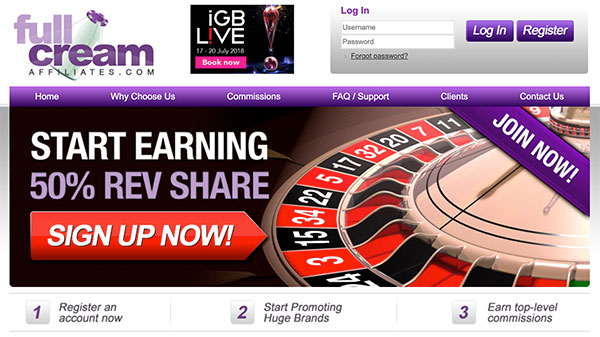 Earn up to 50% every month!
Commission bonuses based on the number of new players you refer
Extensive reporting system
No Negative Balance Carryover
Lifetime Revenue
Advanced marketing tools
Join Full Cream Affiliates or read the full review of the Full Cream Affiliates affiliate program.
Full Cream Affiliates on the iGaming industry
This brand-new affiliate program is looking for some presence and reputation in iGaming. The affiliate program has started off, offering good conversion rates and multiple commission structures that all the webmasters can take to monetize the traffic of their sites and blogs on a regular basis.
The launch of this affiliate program works as a great example of what the new brands and companies can provide for the industry in their early years.
Despite its lack of experience on the field, the team behind the development and the operations that take place within Full Cream Affiliates is definitely ready for all the challenges and obstacles that they will be facing going forward.
This awesome team of enthusiasts is aware of the difficulties that the iGaming industry presents to all the brands and platforms that are part of it in any way.
But, they are not scared of them and thanks to that, their platform has been drawing some good attention from the get-go.
Will Full Cream Affiliates get to be top-of-the-line affiliate program in the future?
It is surely hard to foresee the future for Full Cream Affiliates and any other brand in the iGaming industry due to the fact it is always changing and evolving.
But, it can be said that Full Cream Affiliates will certainly work towards that particular goal and become one of the most important affiliate programs available to the webmasters worldwide.
The battle will not be easy, and the top affiliate programs of the moment will not make it any less difficult.
But, the team of account managers and executives in charge of Full Cream Affiliates is confident that they can go through all the hard times and eventually, triumph within the competitive industry and market that this affiliate program belongs to.
The traits that can make Full Cream Affiliates stand out from the competition
Since Full Cream Affiliates is a new and relatively unknown affiliate program for most of the iGaming community, it is not simple to stand out from the rest of the affiliate programs that have many years operating across the globe.
However, there are still some characteristics and aspects that could make Full Cream Affiliates better or more appealing than other affiliate programs.
One of those traits is the rate of revenue shares that the affiliates can earn every month. On Full Cream Affiliates, the maximum rate goes up to 50% on revenue shares. It is an amazing rate that could interest many webmasters worldwide.
In addition to that, Full Cream Affiliates offers multiple commission plans to the webmasters. That way, they can improve their overall earnings by following a comfortable commission model that they like.
Nowadays, many affiliate programs are forcing their terms and conditions on the webmasters, so it would be more than compelling for them to know that there is an affiliate program available that cares about their demands and wishes at all times.
Given those amazing traits and offers, Full Cream Affiliates could actually end up attracting a high number of webmasters in all the countries of the world.