Interview with Simon Johansson from Codetaff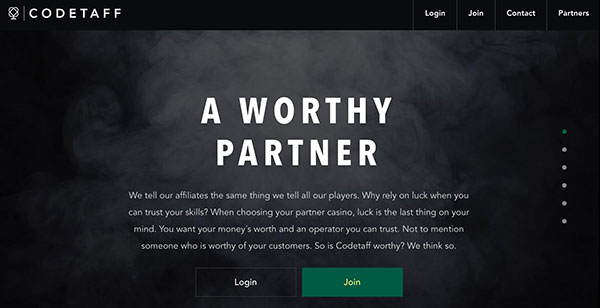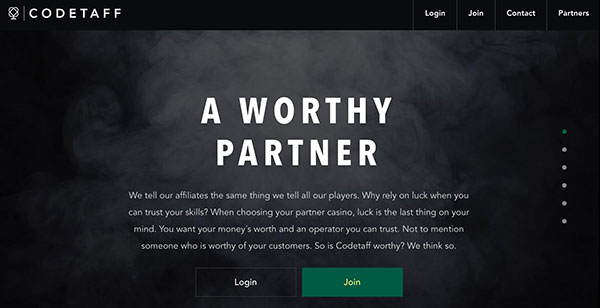 What is your name?
Simon Johansson
Which affiliate program do you work for?
Which past programs have you worked for?
Karlaffiliates, Ihreconsulting
How long have you been working in the online gambling industry?
7 years
How do people react when you tell them you work in the online gambling industry?
Depends a lot on the age, when I talk to my older relatives it's just easier to say that you work with computers. Not that they would look down on it, they will just have a hard time to understand it. Most of the people react like it's any other job, this industry is seen everywhere now so it's become pretty standardized.
What are your hobbies?
Hang around with friends and family, watching sports and visit the cinema. Spending time at the summerhouse including fishing, boat trips and some barbecue. I also want to add that I have probably seen all documentary's on animal planet.
Affiliates will often get gifts from affiliate programs, have you got any gifts from affiliates?
The usual stuff, dark chocolate/cherry candy around Christmas.
You deserve a raise because?
Ask the affiliates, haha!
Have you ever thought about becoming an affiliate yourself?
No
What advice would you offer to new webmasters looking to get started with a website in online gambling?
Dig into SEO before you ever think of starting an website. Its more work then people think to do it successful.
If you weren't working in this industry, what career path or industry would you like to work in?
Easy choice, chimpanzee caretaker.
What is the biggest affiliate payment your program has made to date?
Some things shall never leave the workplace.
Describe some webmasters from hell you have encountered
With 7 years in the industry I have ofc encountered some "nice" guys out there. Overall its been very good guys though!
What is the worst request you get from affiliates that you don't want to get anymore?
Material questions etc. I try to pass those questions along.
Do you listen to music at work?
Sometimes yes, when its a lot and I need to focus.
What music do you listen to?
Everything from Sam smith to system of down.
What movies or shows do you like to watch?
Well I can make that list even longer than this questionnaire. But serie have to be game of thrones, and move lord of the rings.
What food do you like to eat?
TACOS!
What are some tools you would recommend to webmasters to use to do their job better?
Ahrefs.com, Sistrix.com
For affiliates that don't go to conferences, why would you recommend they attend a show if they haven't before?
It's not hard for affiliates to get good deals today, however to meet other affiliates is starting to get as important. Link exchanges, discuss different ways to climb the rankings etc. It's pretty fun as well:)
How can affiliates contact you?
To add my skype simon.johansson33 or [email protected]
What is your advice for new affiliate managers that are either new to the gambling industry or new to the job of being an affiliate manager?
Try to establish a relation with the person, don't always talk about deals etc. Use programs to make sure that the affiliates are ranking on what they tell you. So you don't throw away €€ on fraud traffic.
How do you see the future of the online gambling industry and what will change or improve?
Think in the end it will be fewer brands out there. The strong and serious casino will survive, a bit what has happened to the poker industry. In a way I guess that's an improvement.
You like Gaffg because?
To keep me updated, interesting news and articles.
More about Codetaff
Visit the Codetaff review or join Codetaff now!