Italy's newest national lockdown extends shutdown to gambling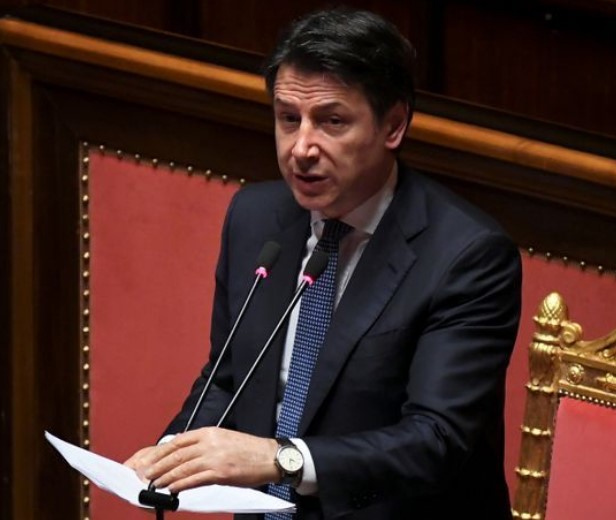 Signing an "emergency decree" late on Sunday, Prime Minister Giuseppe Conte enforced a further national lockdown in Italy, seeking to avoid a further wave of the pandemic devastating Italy's emergency services.
Sanctioning a raft of lockdown orders, the Italian government pointed to a sharp rise in new infections which had reached 25,000 daily by Wednesday of last week, with a further 1,500 new patients being treated in intensive care units.
From Monday, Italian bars and restaurants have been ordered to close from 6 pm on weekdays, with full closures on Sunday, as Italians are ordered not to travel outside of their local municipalities.
Branded as non-essential businesses by the Decree, Italy's betting shops, arcades and bingo halls have been ordered to shut down until 24 November.
Facing an autumn under lockdown, Lotto and SuperEnalotto ticket purchases will be the only retail vertical available to Italian consumers, at stores, kiosks and tobacconists that can ensure social distancing.
Publishing its interim statement, Italy's Ministry of Finance noted that the 100-day mandatory closure of all gambling venues had cost the government €2 billion in lost tax earnings.
Italian gambling's main trade bodies Sapar, As.Tro and Acadi immediately lambasted Conte's orders, stating that no gaming venue had registered an outbreak so far, after all businesses had redesigned their venues/stores to be secure.
Tracking Italy's gaming venues and machine performance, Acadi estimates that in 2020 operators have lost a total of €1.8 billion in revenues and will carry total losses of €700 million by the end of November trading.
Italian retail, leisure and hospitality businesses are currently awaiting from the Conte government to unveil its latest relief package for businesses penalized by the latest coronavirus restrictions as it scrambles to quell growing social unrest.
The fair decision of closing down the gambling venues
Even though the news of the total shutdown caused a high tension in the nation, it can be said that it was a fair and needed decision to make in all ways.
Italy is one of the countries with the highest number of citizens infected with the virus. The European country has witnessed how thousands of its residents die due to the lethal virus.
Considering how the country was shocked by the virus, it was better for the whole nation to lock down all of its venues,
Was the gambling industry in favor of the decision?
Surely, the decision of shutting down all the gambling venues in the country left most of the gambling operators anxious and worried about the near future.
However, even though all of them knew they were going to lose a high amount of money, they were aware of the delicate situation so most of them decided to abide by the rule since the very beginning.
The split reactions from the players
As expected, there were plenty of mixed feelings within the gambling community of players in Italy. Some of them considered the decision to be too harsh, while others agreed with the Prime Minister at all times.
It was quite difficult for many players to understand and assimilate the fact that all the gambling venues would be closed down for at least 100 days.
A lot of them could not bear it and decided to create illegal gambling venues to satiate their betting addiction and customs.
When it comes to the players that agreed with the ultimate decision made by the authorities, many of them stated that gambling is just a leisure activity for them, and so they would not any trouble taking a break from it.
These players also expressed the importance of health and welfare above anything else, especially something as trivial as gambling.
The rise of the iGaming industry in Italy
With the temporary shutdown of gambling venues, the iGaming industry has stepped up a lot in the European nation.
After the gambling venues stopped operating, the most dedicated and loyal players decided to give online casinos and sportsbooks a chance by starting to bet on them regularly.
As a result of them, the iGaming platforms that accepted players residing in Italy started receiving a high number of users in a short period of time.
For some players, these online betting sites have represented a vivid and reliable alternative that has given them pleasant surprises all along.
But, for others, it is totally the opposite, claiming that online betting sites are a scam, and they are just looking for the easiest way to steal one's money.
The future of gambling after the global quarantine
As everyone knows and has experienced it, the pandemic and the quarantine have changed the way that human beings live their lives in all aspects.
Gambling as it was known, does not exist anymore. The virus and the quarantine have forced the beginning of a new era.
The gambling industry is, without doubts, not the only affected sector. Each and every single business and individual has had to adjust in a way that was never thought of before the arrival of the lethal virus.
Just like every other industry and market, gambling has suffered drastic changes in order to keep on working and developing in today's society.
It is uncertain and impossible to predict the future of gambling venues and iGaming platforms, but it is a fact that the industry is evolving, and new trends are being used so that the players and the operators can keep it afloat during these desperate times.