Legal Requirements of an Affiliate Website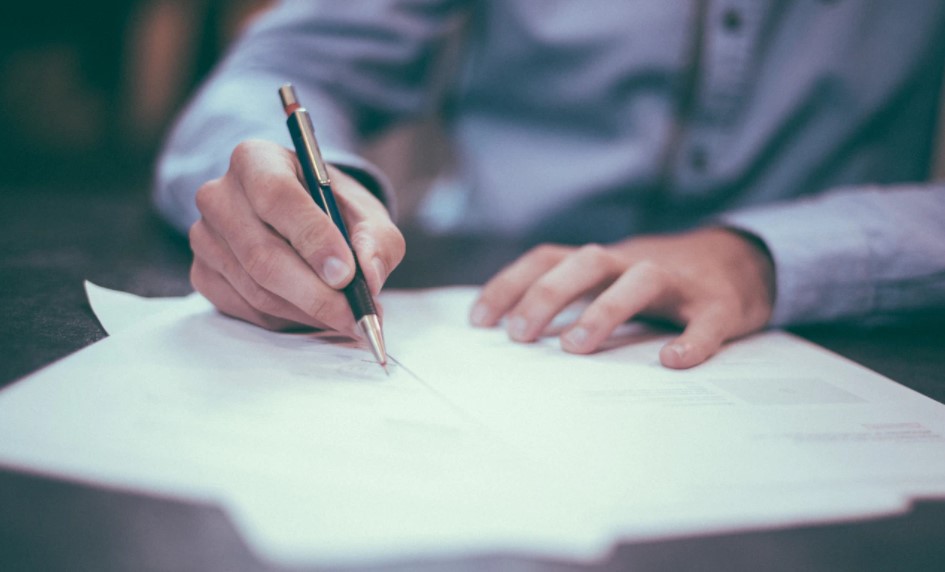 Are you thinking about getting started in the world of iGaming brand and affiliate promotions? If your answer is yes, then you've come to the right place to get the freshest and most accurate news.
For some time now, affiliate marketing and promotions of other companies' products has been gaining ground, especially in the gaming world.
Everywhere we see more and more often product promotions from other companies and websites, which have affiliate programs with which they get juicy commissions.
With this guide you will be able to know the legal steps you must follow to put into action on a large scale any affiliate marketing. You will become an expert in the world of iGaming affiliation to be able to sell any product you want. Just read on and enjoy what we have for you.
What are iGaming affiliate websites?
iGaming affiliate websites can be defined as the link between those digital iGaming content creators and all those brands and products they want and need to promote.
Anyone can create and manage these websites, even expert gamers themselves, new influencers and even blog owners.
These websites can be filled with countless topics such as: online gambling, casino offers, sports betting, poker, among many others.
The networks that are formed through the websites also provide analysis tools and different reports for their iGaming affiliates, with which you will have a complete view of the affiliation performance, such as:
Number of affiliates
Number of players per game
Bettors
People affiliated through the affiliation links
Deposits made
Their entry fees and the commissions received
All mechanically and in an organized and detailed manner.
Of course, thanks to the promotion of all services and products belonging to other companies, all affiliates will receive good commissions.
For all this and much more, these websites and affiliate programs are one of the best and most profitable businesses in the iGaming industry.
How to get started in the world of iGaming affiliate websites?
To start working with an affiliate network and generate income, you must follow the following legal requirements and conditions to the letter so that everything is run in the best way.
Knowledge of regulations and their scope
When we refer to the legal requirements for starting an iGaming affiliate website, we must know very well the market you will be in, because it can vary quite a lot.
The iGaming world is a bit scattered and divided in terms of laws. To give an example, the cases of the United Kingdom and Europe, among many others, stand out because their law systems are very well advanced and installed, with which they regulate the whole gaming world.
On the other hand, countries such as Germany and the USA present systems so uneven and complex that they depend on the state in which they operate or reach the public. Many others have laws, such as those of Europe and the United Kingdom.
There are even some countries where online gambling is completely and absolutely forbidden.
All these characteristics vary in Asia, Latin America and Africa.
This is why you should know very well the geographical and regulatory context to decide where to run an affiliate program, where not and how far you can reach and connect.
If your target is focused on any of these markets, there is nothing to worry about in order to obtain the necessary licensing concessions for the legal compliance of the website.
The only thing you have to be aware of are the hypothetical regulatory transgressions in countries where iGaming sites are banned to some extent.
Do not forget for any reason to thoroughly check how the markets are regulated by their established gambling laws. It would only take a little local research to find out if it is possible to run a completely legal affiliate site.
As stated above, it will all depend on the rules of each country, state, province and city regarding gambling and its related programs.
Affiliate licenses
Talking a bit about laws regarding licensing iGaming affiliate websites, there are many sectors where there are no universal rules for online gaming.
In some US states, online gambling and its affiliate websites present very precise and straight regulations.
It is significant that you always look for the Division of Gaming Enforcement (DGE) or any legal agency that can assist in the issuance of licenses and other related issues.
Of course, it is important to know that there are several types of licenses to apply for that vary depending on the payment to be made by the casino or affiliate website: For instance we have:
Provider: This consists of a license from an affiliate website that would receive a flat fee for each visitor that clicks on any link. Or also the moment a user sees an advertisement for the casino or website.
For this license, you must register the business or website as a supplier or vendor. Then, you must submit a form to the associated casino, website or blog, which will be forwarded to the competent body for approval.
Complementary CSIE: The website must register as a "complementary or ancillary casino service industry enterprise (CSIE) when it has rights to a certain portion of the profits of the partner casino. This is when players, users and customers are sent.
Affiliated commercials
In the past, with regard to the commercials affiliated to the website, there was no established regulation that gave order and control.
Only certain basic rules dictated by the Advertising Standards Authority had to be followed; the most well known being that of the United Kingdom.
Other requirements for obtaining affiliation licenses
Elsewhere, licenses are obtained through other conditions:
First, one must demonstrate a basic or minimum level of financial stability, with excellent character and integrity. By this is meant that one must not have a criminal record, records of legal infractions, especially in matters of gambling.
Second, the licenses imply the presentation of certain fees, which depend on the license needed and requested. If the license is a seller's license, the fee is $5,000. On the other hand, if the license is a CSIE affiliate license, the fee is $2,000.
An important fact is that these licenses are a one-time fee, since they do not expire if granted by the DGE. They must only be renewed after 5 years, where the agency must verify that the iGaming affiliate website continues to meet the established standards.
Website specificities
Apart from the requirements already mentioned, an affiliate website must meet other conditions:
Legal notices: this requirement is the legality information that each user can consult by clicking on a given link on the website.
Use of cookies: this is a notice that should alert you when entering the web portal. Failure to notify cookie policies may result in financial penalties of up to 30 000 euros.
Terms and conditions: Although this aspect is not imperative, it is always important that the website mentions some special considerations related to the services provided, therefore, it does not hurt to keep this in mind.
Final considerations
Due to the great confrontation that the world gambling industry suffers due to the competition between websites, online casinos and the growing problem caused by the recent medical situation, the marketing and promotion scopes are becoming bigger and more complex.
It is true that there are many regulations, norms and legal conditions, and that is the path that all companies, businesses and groups of affiliates must follow for the good management and management of the iGaming industry.
Keep in mind that we at Gaffg do not specifically nor can offer legal advice but surely this guide will set you on the right track.
It is only necessary to take into account the rules and authorities that represent the legal part of this online gambling world so that the system lasts in time and increases its quality.