Payment processing company Liberty Reserve has been shut down

Libertyreserve.com founder Arthur Budovsky was arrested and the domain has been seized by the Department of Justice.
The main company appears to have been based in Costa Rica and according to many reports, Liberty Reserve was the payment processor of choice for online criminal activites for money laundering and appears to have been commonly used for hackers as their bank of choice.
Liberty Reserve acts similar to an anonymous payment processing company with little details required by the users and probably why it remained an underground payment method while other companies played it safe.
Now does this open the doors wide open for bitcoins to take over as the number 1 anonymous currency?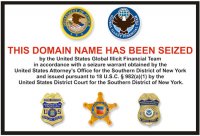 This might remind webmasters of the implosion of epassporte which was a payment processor that at one point accepted online gambling payments and went out of business in 2010 quickly with webmasters left high and dry.
Supposedly the owner of that company Chris Mallick used all of the money from epassporte users to fund his big movie flop called MiddleMen. Webmasters are still fighting for their money:
http://en.wikipedia.org/wiki/Middle_Men_(film)
The DOJ called the payment processor a $6bn money laundering hub.
It appears a few online casinos used the program for payments including the Affiliate4you.org casino affiliate program which at one point appear to be Russian based with servers in London using copied casino software.
Of course the affiliate program is too similar to the name affiliate4u.com which of course is a large affiliate forum.
For more information read the BBC's article: