Liberty Reserve payment processor shut down

Payment processing company Liberty Reserve has been shut down
Libertyreserve.com founder Arthur Budovsky was arrested and the domain has been seized by the Department of Justice.
The main company appears to have been based in Costa Rica and according to many reports, Liberty Reserve was the payment processor of choice for online criminal activites for money laundering and appears to have been commonly used for hackers as their bank of choice.
Liberty Reserve acts similar to an anonymous payment processing company with little details required by the users and probably why it remained an underground payment method while other companies played it safe.
Now does this open the doors wide open for bitcoins to take over as the number 1 anonymous currency?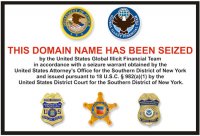 This might remind webmasters of the implosion of epassporte which was a payment processor that at one point accepted online gambling payments and went out of business in 2010 quickly with webmasters left high and dry.
Supposedly the owner of that company Chris Mallick used all of the money from epassporte users to fund his big movie flop called MiddleMen. Webmasters are still fighting for their money:
http://en.wikipedia.org/wiki/Middle_Men_(film)
The DOJ called the payment processor a $6bn money laundering hub.
It appears a few online casinos used the program for payments including the Affiliate4you.org casino affiliate program which at one point appear to be Russian based with servers in London using copied casino software.
Of course the affiliate program is too similar to the name affiliate4u.com which of course is a large affiliate forum.
For more information read the BBC's article:
http://www.bbc.co.uk/news/technology-22686777
Payment processors used for fraud on the iGaming industry
Despite the news about Liberty Reserve being used by fake online platforms money laundering, there are other payment processors that are used for mischievous actions.
Sadly, fake online betting sites always find the way to get away with your money.
Therefore, most of them use all the methods and tricks needed to pass off as legit and trustworthy betting platforms.
This is a phenomenon that the iGaming industry has suffered from for a long period of time.
To make matters worse, new fraudulent sites get launched daily, so the players and operators must keep an eye out for them at every moment.
Why are iGaming platforms used by criminals so often?
Unfortunately for all the fair and respectful members of the online gambling community, a lot of criminals have used betting sites to steal money from many players across the world.
One of the reasons why this happens is the fact that it is actually quite easy for them to pass off as legit platforms.
There are plenty of betting sites getting developed and released every single day.
There are a lot of active players available as well, so these evildoers see the iGaming industry as the perfect chance to start taking advantage of them.
Most of the time, fake betting sites have great designs and offers that the players cannot let slip away. They start making deposits and then, once it is too late to react, they have been robbed online.
The problem with encrypted and unanimous payment processors
Nowadays, everyone is looking for the most reliable ways to make transfers without having much of their personal information.
There is a great fear of sharing personal information worldwide, so many encrypted or unanimous payment processors such as Liberty Reserve and Bitcoin get created.
Despite the fact that these payment processors work unanimously and are not able of collecting any type of personal data, it does not mean that all the transactions made through them are safe and reliable.
Sadly, this unbelievable trait can also be used for wrongdoings since there is no mandatory identity verification procedure.
Because of that, anyone can register without providing personal data and once a fraudulent transaction has been processed, no one is able to track them down or identify who they really are.
Taking this into account, it is important to identify and recognize who you are making transactions to, they could be using encrypted payment processors to get away with some of your money.
Best payment methods to use on iGaming sites
Here are some of the most reliable banking services that you can find available on any betting site:
Credit Cards and Debit Cards
This is probably one of the most common payment methods available on online betting sites nowadays.
You can deposit and process withdrawals through them. In addition to that, they are completely secure and reliable at all times.
Some credit and debit cards you can use are: Visa, MasterCard, Discover, American Express and Maestro.
PayPal
This is one of the most famous e-wallets that are available up to this day. This banking service offers you quick and safe transactions in a wide number of currencies.
Apart from that, PayPal allows you to convert your funds to other currencies with somewhat high change rates
Paysafe Card
This is a prepaid card solution that is mostly used in Europe, especially the United Kingdom. Through Paysafe Card, you can expect fast, secure and easy transfers to any other merchant.
A great characteristic of Paysafe Card is its easy-to-understand interface that allows you to make any transaction in a matter of seconds only.