New AskGamblers Site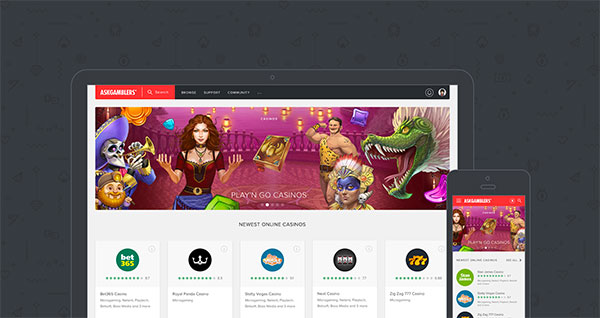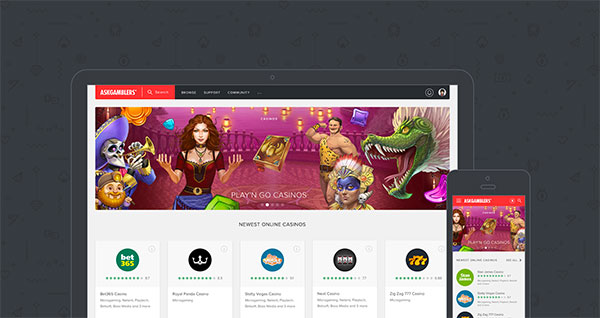 Press Release - New AskGamblers Site Relaunched!
AskGamblers has just revamped its website completely. Not only have the design and existing features been polished up, but amazing new features have been developed as well.
The new AskGamblers has geared up with a unique loyalty program, AskGamblers Together, introducing gamification and providing an even more intuitive user-friendly experience for all members. All activity on AskGamblers website (e.g. player reviews, uploading screenshots, forum posts, etc) is now rewarded with beautifully designed badges and loyalty points. Collect the most points and climb up to the top of our custom leaderboards.
With all the improvements made, hunting for the best bonus or looking for information on the desired casino has now become easier than ever. Not only because of the enhanced search and filters, but also because the whole website was designed to guide players towards the top casino offers. What's more, players are now able to keep track of their favourite casinos, bonuses, and slots in their upgraded user profiles.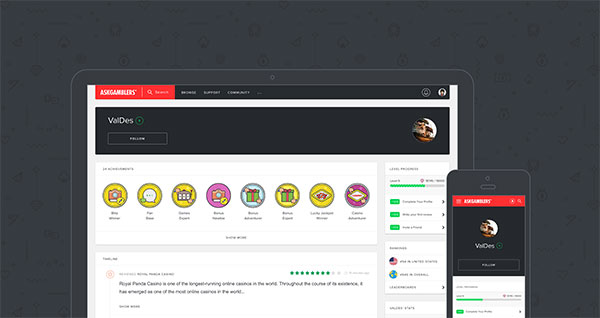 The product team commented on the redesign:
"AskGamblers never sits still, but instead searches constantly for ways to improve. This time around, the aim was to reward our members for their activity on AskGamblers because without them we would've never become who we are today. One thing led to another and the new AskGamblers was born, looking better than ever. Our improved features are meant to bring a new wave of changes to the iGaming industry."
Find out more at the AskGamblers New Features page.
About AskGamblers
AskGamblers, officially the Best Casino Website in 2016, provides the most trusted, unbiased casino, slot, and bonus reviews. It also features real player opinions and ratings highly valuable in the community. Thanks to its unique Casino Complaint Service over $6.5 million has been returned to players so far. Get the truth, then play!