New Games for Planetwin365 users thanks to partnership between sks36 and Worldmatch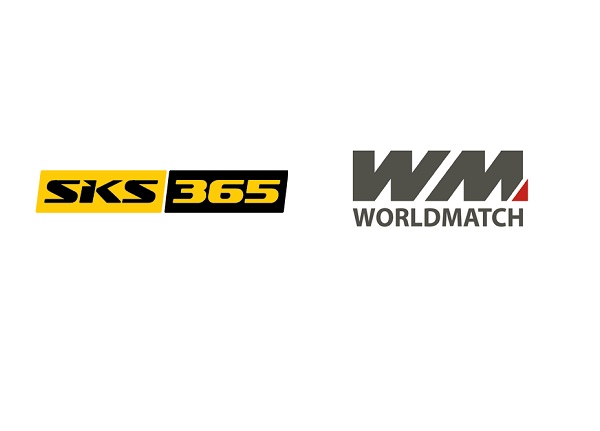 GAMING ONLINE:NEW GAMES UPCOMING FOR PLANETWIN365 USERS THANKS TO THE PARTNERSHIP BETWEEN SKS365 AND WORLDMATCH
SKS365 organizes a special tournament with a €20,000 prize pool to celebrate the new entry
Rome, November 13th, 2019 – The number of partners at SKS365 continues to grow, thanks to the entry of WorldMatch, one of the best providers in the virtual gaming offering, specialized in the supply of last generation onlineslots.
The agreement provides, in fact, the arrival of 79 slots in HTML5, available for desktop and mobile, which will complement the Planetwin365 offer. This first launch of 20 new online slot will be followed by the release of numerous other content that will quadruple the schedule of WorldMatch titles by the end of the year.
"The arrival of such a talented provider, as evidenced by the recognition at the SEG Awards as the best online slot provider 2019, rewards the work that we constantly bring forward with commitment to be not only synonymous with varied and reliable entertainment in the eyes of our users, but also a credible and attractive partner in the eyes of companies that compete at the highest level in the market for the supply of online gaming content – Troy Cox Chief Commercial Officer SKS365 said – This is why we are proud to have an outstanding player on board as WorldMatch, which we are sure will become one of the milestone for Planetwin365 users."
Among the main contents of the new enriched Planetwin365 menu, users will find some of the products that distinguish the WorldMatch brand such as Banana King HD, BookofPharaonHD, Atlantis and SecretofSphinx.
"We are very pleased to announce this partnership with SKS365 - said Andrea Boratto, CEO of WorldMatch - This agreement with an operator so prestigious and that pays attention to the prevention of risks, makes us proud to be involved in common growth objectives. Our games include both original WorldMatch titles and conversions of titles from the land based market and developed in partnership with the leading Italian producers such as Octavian, Baldazzi Styl Art, Magic Dreams, etc. This union makes the WorldMatch offer unique, complete and able to satisfy Planetwin365 customers».
To celebrate this new partnership, Planetwin365 has decided to launch a special tournament that doubles the points earned playing WorldMatch products, rewarding 200users, giving away a total prize of €20,000. The tournament will start on Wednesday November 13th and will end on Sunday November 17th.
About SKS365
SKS365 Group is an authorized sport betting and gaming operator, one among the leaders in the Italian betting market, where it operates under the Planetwin365 brand. The passion for sports, driven by principals of transparency and security with the goal of creating value for the Entertainment industry are all elements that SKS365 offers its clients to further develop the gaming experience and expand business opportunities for all commercial partners. Through the Planetwin365 brand, SKS365 offers a unique and diversified gaming experience both online - via the Planetwin365.it website - and offline, through a retail network of about 1000 shops all around the Italian territory.