New marketing compliance requirements for Germany will take effect on 15 October 2020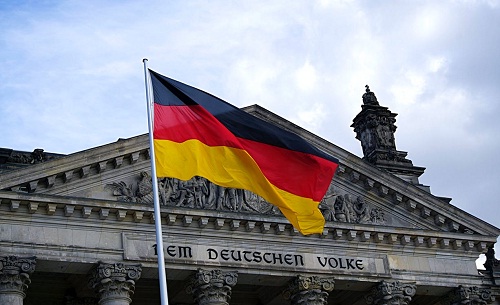 2020 has been a year that came with many surprises; the current situation represented a good opportunity for the iGaming world, as many players had to migrate from landline casinos to online casinos.
Even if this represented a boost to their incomes, and many countries in the world are now more interested in investing in this market, the reality also showed us that the possibility of an outbreak of problem gamblers might be knocking at our doors.
Because of this, many regulatory agencies decided to strengthen their regulations and laws to provide a safe game environment that promotes responsible gambling.
One of the countries that make the most (severe) changes in Germany, which practically did a full turnaround of their gambling plans for 2020.
At the start of the year, Germany was planning to liberate their gaming regulations, making them more accessible for both internal and external providers; these changes included new legislation for the procedure of sports betting licenses.
Unfortunately, even before this first license was granted, the Administrative Council of Darmstadt stopped the sports betting licensing procedure this past April 2020.
Right now, there is concern amongst both providers and affiliates that, instead of gambling reform, we will only get more severe regulations and uncertainty for the gambling market.
General requirements for the establishment of the new regulations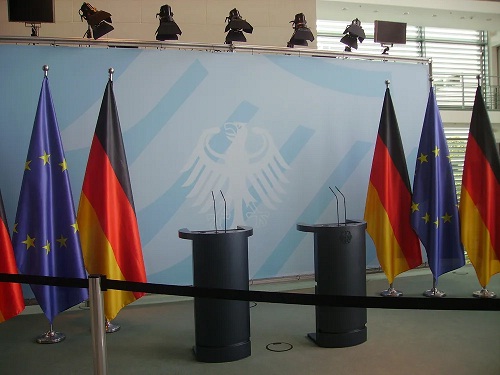 Several requirements will come with the new regulations to be established until July 2021. Some of these regulations have different release dates, being October 15 the nearest date on the calendar, December 15 the second closest one, and July 2021 the final date.
One of the biggest changes is that from October 15, 2020, and ahead, every provider that wants to take part in the iGaming market inside the territory of Germany must be established in the European Union, or at least be part of the agreement on the European Economic area.
Regulations that will affect providers and affiliates
The new licensing process will include several regulations, which include a security deposit of 5 million euros (covered by the providers of the services), provision of online gambling offerings, and many exchanges referring to marketing materials, strategies, and advertising in general.
What are the changes in Advertising?
Advertising will be generally permitted with some exceptions and limitations. Additionally, the provider must specify compulsory information together with the advertising.
What are the limitations of the player's accounts?
Players will now have to create a multi-provider account; in other words, every player will have access to an account that allows him/her to play on platforms of different providers without using several accounts.
Players will not be able to play offerings from different providers. Upon registration, all players are obligated to set a monthly maximum deposit limitation of Euros (€) 1,000. This limitation applies directly to the player, not the provider, which means that every player will have a maximum monthly deposit of €1,000 across all online gambling platforms.
Requirements to be applied no later than October 15, 2020
Many new changes are going to be applied in Germany no later than October 15, however, here we will just mention the ones that, in one way or another affect the affiliates; most of these changes are being made to ensure responsible and healthy gaming, but in this regard, affiliate marketing will suffer the consequences.
What are the changes that comply with healthy and responsible gaming?
One of the biggest changes that will take part in this regard is the implementation of an automated system that can determine in an early manner in which players are developing any symptoms of problem gambling.
Another change affects directly the marketing materials, as they must include information about responsible gambling, and the risk that gambling brings with it (this will be a mandatory rule for every publicity). Every provider must include detailed information regarding the rules, chances, and profits that a player can get in every game.
The organization, mediation, and promotion of gambling are prohibited, except for lotteries, sports betting, and horse racing bets. Additionally, the words "casino" and "casino games" are prohibited concerning the auto distribution of online virtual games.
Participation in a slot machine game is only allowed five minutes after confirmation and verification of the corresponding reality checks. As you might notice, the last part of these changes represents an incredible blow to both affiliate marketing and providers. Changes that affiliate programs require from their members
Depending on which affiliate program you are a member of, you will get different instructions regarding how to comply with these new laws.
How do I know if I should apply these changes to some of my websites?
According to the general information, any affiliate that has one or more of the following categories must make the required changes before October 15, 2020.
Affiliates with a domain that ends with .de
Affiliates with a website that promotes in German
Affiliates with a specific list such as DE/German casinos
Affiliates with geo-targeted websites where a DE flag is visible (as this is a clear indicator that the targeted audience is DE).
If these changes apply to my website, what should I do next?
In case that your affiliate program has not contacted you yet, you should get in touch with them as soon as possible to make sure that you are aligned with their compliance requirements
However, here are some general guidelines that you can use as an example:
Change the information displayed on any marketing materials to comply with the new regulations.
Update any banner of other creatives (only if applicable).
Remove any anonymous payment method. From October 15, 2020, many payment methods will be banned, so make sure to check with your affiliate manager which of them applies to your specific case.
Remove Free Play Games.
Remove all content referring to the games that are prohibited. In most cases, this will include any content related to Jackpots, Table Games, Scratch Cards, Live Games, Poker, Roulette, and Baccarat.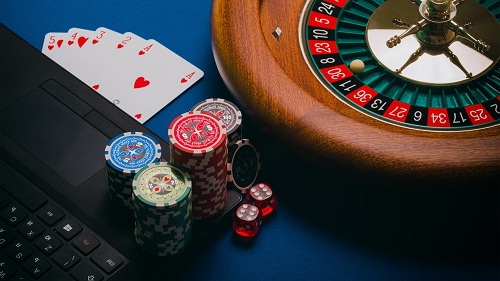 Requirements to be applied no later than December 15, 2020
Two additional changes will be implemented no later than December 15, 2020. On this occasion, the new regulations will affect the games and bets directly.
The first new change is that from that date any online game must last a minimum of 5 seconds; this includes the initial healthy warning and concludes with the results of the game. The second change implies that each bet cannot exceed one euro.
Final thoughts and conclusions
The long-awaited changes in German legislation concerning online casino games were the opposite of what the public (players, providers, and affiliates) wanted.
It is understood that the decisions that were made were to ensure the safety of all online players, and that, in turn; a massive wave of people with gambling problems was being prevented.
These measures were not German initiatives, since half of this year, due to the current situation; many countries have carried out this kind of preventive measures to avoid the same problem. However, the German measures have been among the most severe to hit the current online casino market.
We can only wait to see how the situation will unfold and assess how these decisions will affect the future of online games with a German audience.