OMG Affiliates acquire 3 brands from Trada Games

OMG Affiliates is starting to roll out a very important announcement where they proudly talk about completing the acquisition of 3 brands from Trada Games Limited.
TradaCasino, TradaSpiele and ApuestaMos, previously owned by Trada Games Unlimited, has now changed ownership and about to be managed by OMG Affiliates. These 3 brands are well known, and it's certainly a smart move by OMG Affiliates to expand their portfolio with these award-winning Casinos.
From their announcement: "You will be assigned with an account manager from OMG Affiliates that is going to look forward to providing you the same great service as before. We anticipate a smooth transition of this takeover. At this time, there will be no changes to the current ways of working & tracking setup, and we will update you about any potential changes in the upcoming days".
OMG Affiliates continue their announcement: "Starting from 1st of July, OMG Affiliates will take over the commission payments for July's performance and so on, so all existing partners should confirm their billing details and current commission structure to us. If you have any questions, don't hesitate to reach out."
This might be the best of chances to tackle on promoting this brands for your affiliates if you're not already. We are sure that following this acquisition, OMG Affiliates will offer some pretty hefty promotions too hard to pass on.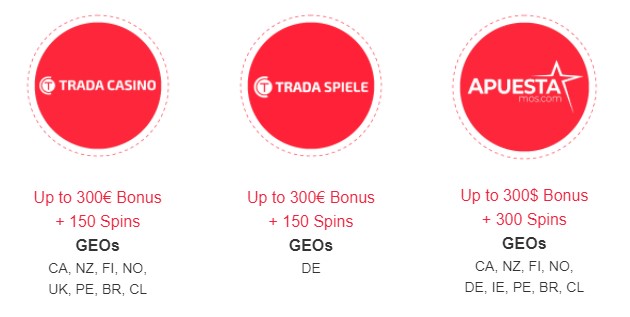 OMG Affiliates is an affiliate program that offers tailored commission plans that can go according to your marketing campaigns, and you are able to earn up to 50% on revenue shares every month through. Additionally, there is the option of having a CPA plan active that allows you to receive your payouts every two weeks instead of one monthly payout and another positive trait about this affiliate program is the customer service it provides since there are a lot of account managers working on a daily basis.
For further details on Commission Structure, CPA, and more, make sure to visit our OMG Affiliates Review page or Join Now!