Poker Affiliate Solutions interview with Sebastian Loaiza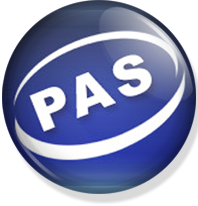 1. in Twitter fashion of 140 characters or less, what is Poker Affiliate Solutions?
PAS is your one stop shop for all your poker deals, tech needs, stats, payments, and marketing/web services, within anything else; just ask, odds are we can do it.
2. What is your role at Poker Affiliate Solutions?
I'm the PAS brand manager/Affiliate Manager. Dealing with the rooms/advertisers, managing the affiliate/pub partner accounts, UX/IA, and more.
3. You recently won the 2012 iGB Affiliate Awards for Best Affiliate Manager - Non Traditional. How happy were you when you won and what does it mean to you?
I was quite excited about it; definitely great to receive some sort of recognition within the industry for my hard work (a bonus would be nice too ;P) – BUT, it was not just me, I would have not been able to get to it without the help of the whole PAS team helping with every task towards a better network for our partners.
It definitely helps us show the efforts we put into place, and our growth and reputation for potential partners to give us a try – hopefully.
More on the iGB Affiliate Award Winners.
4. Aside from Black Friday, what's hot in the world of online poker right now?
Regulation talks and movement happening all around; not just within the US states, but EU countries such as DK within others.
It brings in different types of opportunities/tasks for all of us, and unfortunately, the most likely scenario of smaller returns for the gaming community due to the tax laws the operators have to pay now too.
In addition, I have seen a further increased push into the mobile sector.
Now in terms of poker/gaming, we are still behind all the other traditional affiliate sectors/industries, but the number of visitors to sites via their mobile device is increasing immensely due to the ever growing smart phones/pad devices – so definitely worth looking into for your business – regardless of what it may be.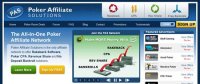 5. PAS isn't an ordinary poker affiliate program. Tell us why poker affiliates should be signed up to PAS and list all the benefits.
At the end of the day PAS is here to help and grow alongside our partners/clients.
We provide centralized stats, analytics, payments, management, accounting and more – needless to say, this saves our partners a great deal of resources and time ($$) which can be utilized on other areas of their business and/or personal life.
In addition, by having their players under their PAS account, they will be eligible for our numerous high value promotions that players can take part of, encouraging more play, which in turn translates to higher MGR and ROI on your accounts.
Within our numerous benefits, I'm happy to say that we have proven to get a fast, top-notch service attention from the numerous gaming sites thanks to our size and reputation.
This has allowed for payments in the case where rooms are not paying out the majority of their partners – obviously, by getting the payments as one of the first in line, we are able to pay our clients too – aiming to a higher payout rate than going solo (if it were to happen – at least you are not spending your time tracking down the payment/contacts to get some sort of an update, as we will do this for you).
6. Many webmasters say it is too late to get into online poker and be successful, agree or disagree?
I disagree, I think there is always time and room.
You just need to look around at an emerging market in case you feel you don't have the budget and/or resources necessary to compete within a tougher market.
Obviously, it is not just about content, or design… you'll need to work on marketing and SEO – which from the vast amount of affiliates I see… not all do constantly.
7. For those new aspiring poker affiliates what advice would you give to them for starting out?
Pretty much the same as above.
Look around for your niche and/or market. If you want to be general as many do, then at least have a plan in place in terms of your site's design/UX, SEO, content, and marketing… remember, this will take time, so make sure you budget correctly for a period of 3-6 months at least before seeing some numbers coming in – and continue the same efforts if you wish results to keep climbing and coming in.
This is no easy job, and networks such as PAS are of great help to grow your business further regardless of your affiliate level and size.
About Poker Affiliate Solutions (PAS)
Poker Affiliate Solutions
is a
poker affiliate program
that is a network program where you get special revenue share, cpa and rakeback deals for many of the top online poker rooms with just one login.