Poker vs Casino: Which Gambling Affiliate Vertical Earns More Money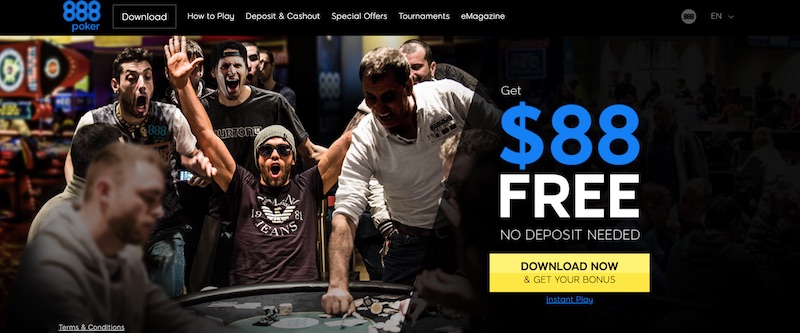 Gambling affiliate programs are among the most lucrative methods of earning money online. There are a few different types of gambling affiliate opportunities out there, but most marketers are focused on poker and casino affiliate programs. With the best solutions out there, successful affiliates can get generous commissions and bonuses. As you are probably aware, every affiliate program uses its own payout system. But, what most people don't know is whether poker affiliate verticals will help them earn more money compared to casino affiliate verticals. To get the right answer to this question, we should highlight a few facts.
Poker sites vs casino sites
First of all, let's analyze online poker rooms and online casinos. When it comes to online poker rooms, you will notice that the majority of these online rooms have casino sections. In most cases, their affiliate programs will provide commissions when you bring new players who will invest their money in any type of game. On the other hand, a significantly smaller number of casino websites have separate online poker rooms in their offer. Once again, for most of these casino websites, it's completely irrelevant whether you have attracted players that will play online poker, other table games or slots. They will provide commissions based on the activity of players you've brought to their site, regardless of the type of games they are playing.
Analyzing gender preferences
Back in the days when only land-based casinos existed, the number of female players was minimal. Surely, there were women in casinos, but they were just accompanying men. Today, thanks to the Internet, the situation is different and the number of women involved in online gambling activities is increasing rapidly especially in the last few years. Obviously, when you are marketing products, you should take this fact into account.
What's interesting is that certain games are preferred by men while others are more interesting to women. Namely, it turns out that the vast majority of players found in online poker rooms are men. On the other hand, women prefer slot games. In other words, if you are targeting women, then casino affiliate programs might be a better option for you. Poker is male-dominated activity and if your primary audience consists of men, you will probably earn more by joining a poker affiliate program.
The impact of marketing tools
Truth be told, both casino and poker affiliate programs have a wide range of marketing tools that affiliates can use on their websites or other places to promote brands. However, it seems that casino programs have invested more in the last few years which makes sense because this industry is growing fast while the poker industry has a small, yet steady growth. We must mention that there are a few well-established brands like 888 Poker that are investing a lot in marketing tools and you can expect to find modern banners, attractive images, landing pages and other materials that can help you reach many potential players.
The number of online casinos that have these tools is significantly higher. Every year, there are dozens of new casino sites that are part of affiliate programs with nice marketing tools. This gives you more chances to look for new players. A situation like this can sometimes be bad for the affiliates because casino players are not as loyal as poker players, but by choosing the right brand to promote you should be able to avoid situations like this.
The world is going mobile
More and more players are using their mobile devices (smartphones, tablets, etc.) to get access to their favorite games. They are also using these devices to look for websites where they can play games. This means that you cannot ignore this trend if you are making a strategy to earn money as an affiliate.
When we compare casino affiliate programs and poker affiliate programs, we will notice that the first option is much better compared to the latter at least when it comes to mobile gaming. To be honest, mobile poker is almost impossible to play. The only exception is when players use modern tablets with great hardware. So, it is possible to play poker on a mobile device but it is not very practical. Even a small problem with the Internet connection could lead to losses and these problems are frequent in mobile devices no matter whether they are using 4G, 5G or Wi-Fi. We should also mention that despite the fact that mobile devices give players a chance to access games from any place they want, they are usually distracted when they are using mobile devices to play on the go and games like poker (unlike slot games for example) require a high level of focus.
If we take a look at the latest surveys, we will notice that online casinos are very popular among mobile users. The most successful affiliates can confirm that there are more mobile users on their websites compared to desktop users. As we said before, mobile slots players can enjoy their favorite online slots whenever and wherever they want to play. Even if there's a short outage when it comes to the Internet, this won't affect the game.
Final thoughts
There are advantages and disadvantages to being a poker affiliate or casino affiliate. For example, casino affiliates can expect large income in the beginning, they can use different keywords to attract new players, there are good conversion rates and many new online casinos that promise excellent terms for affiliates. However, it can be more difficult to choose a good affiliate program and many of these programs are closed after some period of time. On the other hand, poker affiliates can expect long-term players, steady growth and a chance to work with well-established brands. But, the fact is that this industry is becoming saturated and experts cannot predict the future of online poker.
When we take all these things into account, we can say that it's much better to pick casino over poker when it comes to being a gambling affiliate because in this way you can earn more money in the long run.