RubyPlay presents new slot game, He He Yang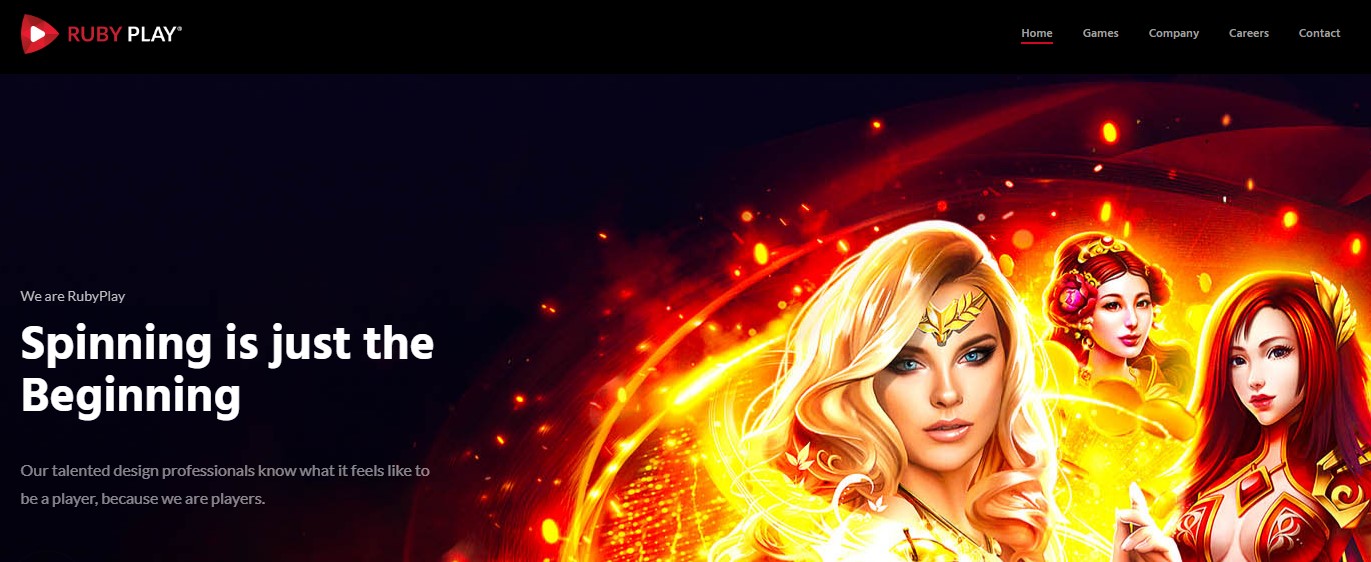 A new Chinese-themed slot has been announced by RubyPlay called He He Yang.
RubyPlay is a progressive and energetic iGaming development studio that specializes in the design and creation of the most entertaining and engaging slot games, as well as value-add tools for gaming operators.
"It's not about building another slot game; it's about creating an interactive, immersive experience that takes players on a magical journey", they claim on their website.
Players can expect tranquility, balance and prosperity as they travel to China in this captivating slot that's filled with ancient treasures like golden Jiaoqian coins, good luck symbols and more. The god of wealth will be their guide as they strive for fortune on the reels.
He He Yang is a 5-reel slot that has a number of great features. When 6 or more gold coins appear, it triggers the Sunlight Spins' hold and re-spin feature that promises fantastic rewards.
Landing 3+ scatters are the ticket to the free games' bonus feature with extra wilds for even more wins or possibly the Sunlight Spins feature. Plus, to boost winnings even further, wilds offer a chance to play the Jackpot Pick bonus.
Ittai Zur, RubyPlay's COO, explained a bit further on what does this new take mean, "Everyone knows the prominence of Greek and Norse mythology in slot themes, particularly by the European game developers, but we felt that Chinese ancient mythology was maybe a little underrepresented. This inspiration from the Far East has culminated in He He Yang. As usual the game has a very land-based slot feel, and we're confident people will enjoy playing it."
The common inspiration taken from ancient mythologies
The new release from RubyPlay marks the appearance of a brand new title being inspired on an ancient mythology.
This time, it is the compelling and always breathtaking Chinese Mythology that is used as inspiration for a slot game.
Ancient mythologies have been used as themes for slot games since the beginning of the gambling industry.
Developers have witnessed how this particular kind of titles make the players feel engaged with the storylines more easily, allowing them to create strong and loyal ties with the users in a short period of time.
One of the many reasons why these titles are so charming is the creative characters and animations that are used on them.
As it is widely known, ancient mythologies offer the most attractive characters known in stories and world history.
For many players, mythological characters are an inspiration that leads them to play the slot games for long hours each and every day.
Slot games make RubyPlay a great company
RubyPlay has been part of the industry for over 10 years.
According to the gambling brand, developing slot games with exquisite themes, graphics, features and animations is an amazing and entertaining job that never gets old.
RubyPlay was launched offering slot titles for land-based casinos. Its games immediately drew lots of attention to the point of becoming some of the most popular games in many gambling venues.
As the gambling industry kept on evolving, the move to the online platforms was imminent and RubyPlay was not going to skim through it.
The prolific game developer took on the mission of offering amusing yet fair slot games that the players worldwide could have access to and earn extra money with.
At the end, RubyPlay was able to build a strong and reliable chain of loyal fans that are always waiting for the new title that the game maker has available to them.
What makes RubyPlay so popular on the industry
RubyPlay has found the perfect balance between features, graphics and earning possibilities for the players.
The game maker has shown the gambling industry that its games are completely trustworthy and anyone with a bit of desire to play on them has the chance of earning a decent amount of money while having fun at the same time.
There are many factors and traits that have made RubyPlay a popular and important game maker on the gambling industry, some of those are:
Creativity
RubyPlay has released unique slot games with features, themes and graphics that stand out from the competition easily.
The software developer has a talented team of creators that works nonstop looking for new content, new themes and new storylines that could make the players feel engaged with the titles quickly.
Putting the players first
RubyPlay offers eye-catching titles that give the players the chance to earn lots of extra money quickly and easily.
The features available on its games allow the players to feel confident and safe at the moment of wagering, leading them to incredible wins in a short period of time.
Evolution is a priority
RubyPlay does not get stuck in a single strategy or mindset. The game maker has shown how evolving and taking on new challenges and endeavors is needed to be successful for many years.
Thanks to that, RubyPlay has become a software developer that keeps on surprising and satisfying players worldwide.