SIGMA: Summit of iGaming 2015 Preview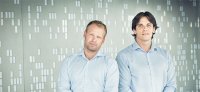 We interview Eman Pulis and Dennis Dhyr Hansen, the organizers of the SIGMA conference 2015
Tell us about SIGMA 2015, what, when and where
With such a busy events calendar, delegates from the gaming industry often have to choose which shows to attend or miss. We believe SiGMA IN November IN Malta is a worthy networking investment for a number of reasons, outlined here:
INDUSTRY TREND
The three distinct pillars within the industry – B2B, Operators and Affiliates – are coming closer together. Today's affiliate, for instance, is fast becoming a successful operator within months. SiGMA is the only 360° igaming showcase in Malta that reflects this trend. We have operators, suppliers, c-level executives, and affiliates – all under one roof.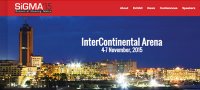 TRUST
Virtually all our exhibitors from 2014 will exhibit again in 2015. SiGMA also won the trust of many exhibitors who did not take part in 2014 for any reason. It is not easy to trust a team of event organisers in their first run. That spell has been broken on November 1st 2014, following SiGMA14. We organise no more than one show per year. And we spend a whole year working on it, leaving no stone unturned.
LOCATION
Different format. Different organisers. Different crowd. Different affiliates. Different deals. SiGMA guarantees quality and quantity with 1 Expo, 4 Conferences, 40+ Affiliate Programs, 60+ speakers, 100+ Exhibitors and 3,000+ participants. Furthermore, delegates coming from overseas will be able to witness the ecosystem in Malta, the friendly working environment and the talent pool on these sunny shores. Delegates will be able to meet c-level executives from gaming companies based here – some 300 of them – meet at their offices or out for dinners.
KNOWLEDGE
Following feedback, SiGMA15 will feature four conferences: Conference 1 – World Regulatory Briefing; Conference 2 – Payments, Security, Fraud & Financial Technology; Conference 3 – Affiliates & SEO Trends; Conference 4 – Gamification.
VALUE
A free admission policy for affiliates and a low entry fee for all other participants is indicative of a solid turnout. Not bad for a show that enjoys worldwide coverage thanks to an exhaustive list of media partners.
NETWORKING
We chose November for a reason. The rest of Northern Europe is already freezing cold, whilst delegates can ride jet-skiis and top up their fading tan in Malta. Great weather in November calls for free, open air networking events close to the venue itself. SiGMA15 will include networking pre-registration drinks, networking poker tournament, conference open bar drinks, closing and a VIP package for super affiliates which includes yacht retreats and other adrenaline-pumping events. SiGMA will also coincide with a massive poker tournament by Poker Listings called Battle of Malta, that will witness thousands of poker players on our shores. The small state of Malta will be buzzing Gaming all throughout.
This is the 2nd show after the first one was considered a breakout success. What are you expecting this time around now that more people know about it.
Last year was an uphill struggle to ensure that we left that sizzling wow factor on every delegate's face. Persuading exhibitors and world-class speakers to trust a first year event was no easy task. This year is a different story! The exhibition space is already sold out so all our energy is going into the delegates and the conference part. 

We are virtually contacting the best audience, one by one, making sure the crème de la crème of the gaming industry will be in Malta for SiGMA. We are facilitating meetings that could turn into solid business deals. We are saving no costs to ensure that the best speakers are present for the conference part, sharing valuable insights, and unveiling well-guarded secrets in the affiliate world.
This year's event seems to be structured into 4 main conferences that focus on a different topic. Tell us about the 4 conferences and how that benefits everyone from affiliates to operators.
That's right. SiGMA 2014 was a great learning experience for us. SiGMA15 is all about polishing an already successful conference. Last year we had two conferences running in parallel times over two days. This year we are increasing the number to four conferences, with each conference lasting just half a day. We will have two conferences on day one and two other conferences on day two. Registration to SiGMA15 entitles delegates to one of these four conferences. This will ensure a niche, target audience and more focused, specialised content.
Conference 1
will provide a detailed world regulatory briefing with the likes of MGA chairman Joseph Cuschieri, world renowned lawyers Simon Planzer, Olga Finkel and Justin Franssen.
Conference 2
will focus on payments, fraud, security and financial technology, including crypto currencies. Chairman of clickbankBradley J. Wiskirchen, Marc Kenigsberg (bitcoin) have already been confirmed as speakers, with others expected to confirm shortly.
Conference 3
is dedicated to affiliates and SEO trends. With years of experience, Mikael Finderup, for instance, will be talking about the secrets of email marketing; how operators and affiliates can maximise delivery to inbox, without risking IP or server blacklisting.
Conference 4
will feature the digital games industry, gamification and the rise of Daily Fantasy Sport. We have brought on board hot C-Level names like Niclas Lundqvist (html5), Johan Styren (CEO, LeoVegas), Frank Ravanelli, Angelo Dalli (CEO, Bit8), and Marc Lesnick.
Everyone knows that Malta is the iGaming capital of the world with the who's who of the industry. What are some of the big companies based there and some of the other sectors like payment processing and gaming software.
Way too many to mention! Malta is host to some 300 gaming companies, all focused within a five mile radius from the expo hall, the InterContinental Arena. Delegates coming to SiGMA15, have the opportunity to visit any of the following offices in close proximity: 888, bet-at-home.com, BetClic, BetConstruct, Betfair, Betsson, Bit8, Bonnier, Casino Saga, Cryptologic, Energy Casino, Euroslots, Everymatrix, Evolution, GTECH, Interwetten, Karamba, Kootac, LeoVegas Gaming, Malta Gaming Authority, Microgaming, Mr Green Limited, NET Entertainment, Playson, Pokerstars, Skill On Net, Thrills Casino, Tipico, Trustly, Wagerlogic and others.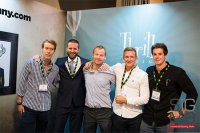 For those that haven't been to Malta, why should they come and what can they expect from visiting
I know of several cases of delegates who came to Malta for SiGMA 2014 and today have set up an office branch or even relocated their entire operation to Malta. Facts like these speak louder than words. There is so much low hanging fruit in Malta; the possibilities for business to grow are unlike anywhere else – the success of the SiGMA show itself hinges on its location. Delegates will find out that Malta offers an unrivalled ecosystem for any gaming entrepreneur.
Aside from the fact that affiliates go free, what can gambling webmasters expect from attending SIGMA 2015 and why should they plan for it?
Delegates can expect to take back home a hand luggage full of worthy business cards. SiGMA is guaranteed to keep everyone busy closing deals, nurturing first encounters for a few months after SiGMA15 comes to an end on November 7th. Registration is open. Delegates can register on
www.maltaigamingsummit.com
.