Slotsroom relaunches with UX Design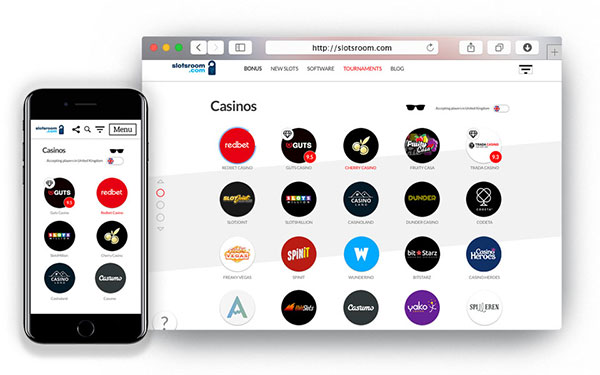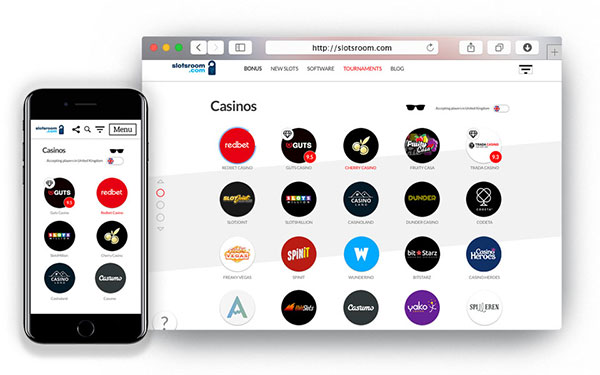 Slotsroom.com has relaunched and features a fresh design that's focused around the user experience first.
The website has been created by adventures.io which created the design and customized backend. Every page was carefully crafted and designed in Sketch which included all page elements and mobile version.
The end result is a slots portal has a unique way of listing the slots and casinos with minimal information to make it easier to navigate.
"Working on slotsroom.com was a fun but challenging project. As the designer, the biggest challenge was finding a balance between having an innovative and fresh design versus standard designs we are all used to whether in igaming or another industry.
The biggest risk here is doing something new without knowing for sure if it's going to be effective or not. There are some design elements that are experimental to test if it helps or hurts the conversion rate or keeping the users engaged on the site.
The homepage is a landing page with slots cascading, without trying it we won't know if players will like it or not without collecting data and feedback through analytics. That's the risks and rewards of testing, you assume every experiment will be successful but it's dangerous to not look at the feedback, you'll want to know when something isn't working.
Overall the site has a long way to go to become a good slots website as there are thousands of slot games to write about with a constant stream of new games launching every week."
Slots Search Filter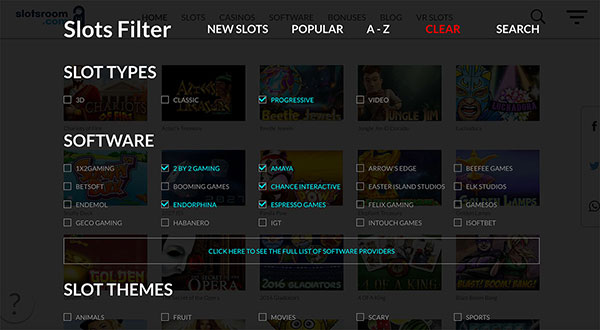 The design of the slots filter was all about trying to keep it simple for users while letting them find exactly what they want.
The main set of filters focus on the type of slot such as classic, 5 reel video slots, progressive jackpots and 3D slots.
The Software filter lets users find slots based on the casino software maker where some players actively seek popular games like NetEnt or new and trending games like QuickSpin and Thunderkick.
Other filters include New, Popular and by alphabetical order or of course users can search the slot by name or keyword.
About SlotsRoom
SlotsRoom.com has existed as a slots affiliate website for well over 15 years and was recently launched with a basic design in 2016.
With the new design and new backend, the site aims to become one of the top slots websites for players where they can find any slot by software maker, slots category, themes and numerous features to let players find exactly what they want.
The site is also compiling RTP values to help players find the slot that suits their need whether house edge or variance is more important to them.
The site features embedded games to let players experience slots on the site without having to leave. To stay on top of the newest slots being launched, just visit the homepage to see them flowing on the screen.
The website focuses more on recommended casinos rather than trying to list every casino possible. The main objective of the site is to focus on slots first and having every online slot game catalogued to be the #1 source of slots information around.
About adventures.io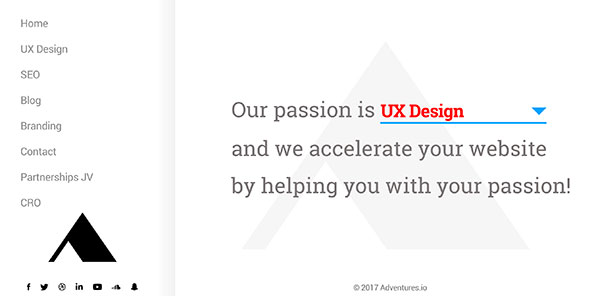 adventures.io was founded in 2017 by John Wright.
The company was created to evolve from the consulting model to partnerships and working with companies and individuals with website design, customized backends and marketing.
It is an extension of his affiliate coaching experience and the company helps accelerate startups in the industry by investing in them by providing resources and years of experience.
If you are an affiliate that needs a partner to help accelerate your website, reach out to see how we can help.