New Soccer Betting Tips Site Launched for Canadians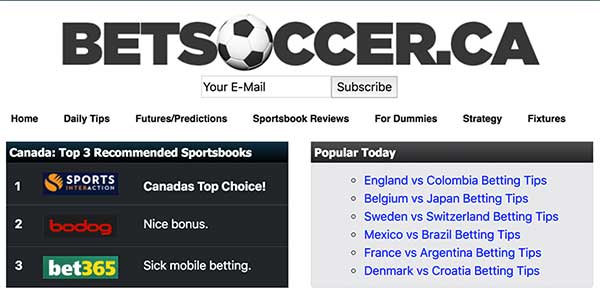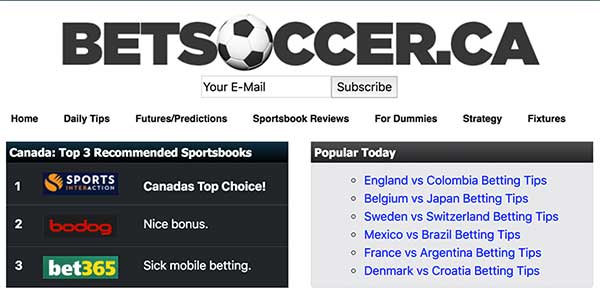 Press Release
New Soccer Betting Tips Site Launched for Canadians
Just in time for the 2018 World Cup, a new soccer betting tips site focused primarily for Canadians has launched.
BetSoccer.ca was launched in May 2018 and is currently covering all of the 2018 World Cup games.It's providing analysis for each and every game in the World Cup from the group stages all the way through to the final.There are betting tips for every game.
Following the World Cup, the site will be providing daily soccer tips covering soccer leagues from all over the world.
The site is ran by Graeme McGaw, who has been providing online betting tips for various sports for over a decade.He currently covers the likes of the WNBA, NBA, NHL, and golf betting tips at http://www.golfbettingtips.org including the PGA and LPGA and much more.
He's been betting online since the early 2000s and is using his experience and knowledge of betting online to assist Canadians who are looking for a better bang for their buck.
"I grew up in Scotland before moving to Canada at 16 and live and breathe football.It just felt about time I start a site dedicated to the sport that I love and assist fellow Canadians in getting the best bang for their betting bucks."
Currently in Canada the majority of people bet online via the lottery and gaming corporations - betting with the likes of Pro Line or Sports Select.However these are very limited with strict requirements in regard to what you can bet, and with poor odds.
Graeme aims to show Canadians how to bet online at online sportsbooks that are trustworthy and ones that he personally uses.For any Canadian facing sportsbooks he will provide a thorough review from his own experiences at that online sportsbook, letting people know the sportsbooks Canadians should bet at or ones to avoid.
He'll also be providing step by step guides showing Canadians how to bet online as well as the differences in betting online versus Pro Line or Sport Select.
On top of the tips and reviews there will also be various educational articles.There are articles on the site detailing how to start your own betting system for example.
Fixture lists are another feature of the website, and for all of the major soccer leagues there will be fixture lists in various time zones across Canada.So currently for example if you're looking for the 2018 World Cup fixtures in EST, MST etc then you can find it at BetSoccer.ca.
Along with daily soccer tips Graeme will also be doing various futures betting tips using prop bets such as who will win the league, who will be a top team goalscorer etc.When the daily tips kick off after the end of the World Cup there will also be daily accumulator bets as he knows there is a big audience for something like that and it's not just about those straight bets.That will also accommodate people who still bet with the likes of Pro Line.
Graeme will be adding content to the site as time goes on purely to help Canadians out such as the best deposit methods or explaining how to deposit on sportsbooks, due to the fact that many Canadian banks will not allow gambling transactions.There are various options however and Graeme will cover them for all.