STS building a global brand in Sportsbook and Casino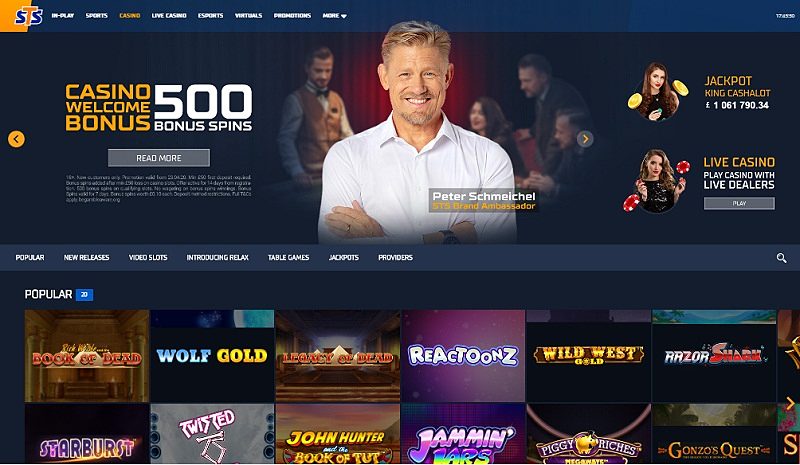 STS Gaming group is a leading company in the gaming industry with more than 750 Million in turnover in Europe in 2019, 440 Betting Shops in Poland, and 4 offices located in Malta, Warsaw, Prague and Katowice, 1500 Employees and 45% of market shares in Poland. STS Gaming group provides betting services and products to more than 1 million customers just in Europe. The Company portfolio includes sportsbook, casino and live casino, virtual sports, and of course a wide range of sports betting to choose from.
To access the company services you can choose from 3 websites: sts.pl if you are in Poland, stsbet.co.uk if you are in the United Kingdom, and ststbet.com for the rest of the world.
STS Partners
STS has partnered with many Poland football clubs including the Polish National Team, Lech Poznan, Pogon Szczecin, Gornik Zabrze, Cracovia, Korona Kielce, Asseco Resovia Rzeszów, PGE Vive Kielce, Izako Boars, Jagiellonia Bialystok, Polska Liga Siatkowki and others. Basically, STS is the main sponsor of the football clubs in Poland.
The company has also partnered with other websites and groups like Betsys.com, Sport is your chance, devils.one and AGO eSports. Betsys.com provides a full spectrum of sports betting software solutions including online, retail, live, mobile, and follow-up services on a regulated market and is the largest supplier of sports betting solutions in Central and Eastern Europe.
Sport is your Chance is a foundation on Poland that performs activities for the development of any sport, and it was founded at the initiative of STS. The foundation assists talented athletes by supporting them economically and by providing them with materials and with suitable training facilities for both national and international competitions, and Devils.one and AGO eSports which are clubs for electronic athletes for professional eSports games.
On top of that, you have to keep in mind that STS affiliates are a real thing and they offer 50% of revenue share for the first 6 months and then 25% up to 35% with no negative carryover policy. Nice, right? Not many affiliate programs offer you 50% from the start for 6 months, and there is even a 2.5% on sub-affiliate commissions.
STS going Global
STS Gaming group is already strong in Poland, with more than 440 betting shops, 1500 Employees, and 45% of market shares in Poland. And now they are aiming to go global: since they already have betting shops in Warsaw, Prague, Katowice, and Malta, they have already started doing it, and now there is even an STS website dedicated to the United Kingdom; be sure to check it out: www.stsbet.co.uk.
With all the products including casino, live casino, virtual sports, and sports betting services that STS offers to players, they are not having any problems getting bigger and stronger every year since players will be able to find nice welcome bonuses, great games including poker, roulette, blackjack, baccarat, slot games, and they will be able to bet in almost any sport they want including football, tennis, volleyball, basketball and even eSports leagues such as LoL, Call of Duty, Starcraft II and many more. And remember: with a top-notch affiliate program, many webmasters and website owners are likely going to start joining the STS affiliate program and will be promoting STS websites.