SuperLenny to close by 2018 by GIG Affiliates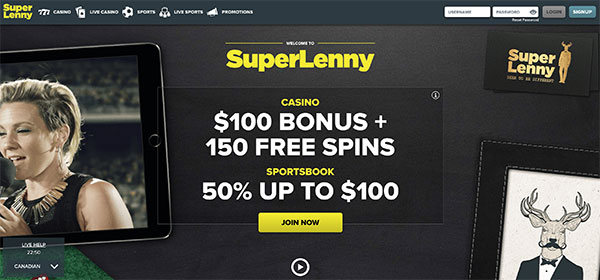 Superlenny is an online casino and sportsbook that has launched in March 2014 and their parent gaming company known as GIG, is planning to shut down the brands by end of 2018. This means players should withdraw their balances effective immediately and affiliates should remove their tracking links and promotional banners for this brand.
Superlenny is part of GIG Affiliates and used to have it's own standalone affiliate program.
GIG has emailed on October 8th, 2018:
GiG has concluded a strategic review of its Gaming Operators vertical to make it more sustainable in the long term and increase profitability. Some of GiG's targeted markets are re-regulating, leading to industry consolidation.

To improve competitiveness and efficiency, GiG will strengthen its brand positioning by prioritising its strongest brands.

In line with this, SuperLenny will cease to exist as a casino and sportsbook before the end of 2018.

Affiliates are extremely important to GiG and we want affiliates to thrive within the GiG ecosystem, SuperLenny players will be migrated to other GiG brands i.e. Kaboo, Rizk, Guts or Highroller. The migrated players will get their affiliate tag transferred to the new casino/player unless they already have an account at said casino and are tagged to another affiliate. After a player is migrated to the new brand he/she will continue to generate commission based on revenue share as with the deal the affiliates previously had on SuperLenny.

At the same time we will be discontinuing all CPA deals devised to bring in more players to SuperLenny with immediate effect. All current revenue share deals will continue until the last day of operations at SuperLenny and will be migrated to other brands within the GiG ecosystem.

We would like to take the time here to thank all affiliates for the past years on joining us on the SuperLenny journey and we wish SuperLenny all the best in casino heaven.

Should you have any questions or concerns, feel free to reach out to us on [email protected].

Best Regards,

GIG Affiliates team

Esko, Chloe, Jonas, Kim & James
The needed sacrifice to find success
SuperLenny is yet another unfortunate betting site that has been sacrificed by a gambling company to cut down expenses and focus on other strategies that could lead to success in a short period of time.
In this case, the owner and operator company is GiG, this is a renowned betting company that has given light to some of the most famous betting sites available nowadays, amassing a great number of fans over all of its brands.
The ultimate decision to close down, SuperLenny, has made all the registered players feel frustrated and anxious about their accounts and funds. For most of them, the sudden closure of SuperLenny seemed impossible a couple of months ago.
Now, they are struck with the news and are being forced to migrate to other brands that, despite the fact that they are owned and operated by the same company, may not be of their taste in many aspects.
As of this moment, the affiliates are stunned by the news as well. They will have to start refocusing their traffic to other brands, something that may be considered exhausting for many of them.
It is simply devastating news that has not left many players and affiliates happy and excited without any doubts.
The high risk of having multiple brands at the same time
Operating a successful betting site can be quite lucrative. Because of that, many betting companies make the decision of launching additional brands that could boost those earnings even further.
However, for many of them, that decision does not lead to more revenues. Operating multiple betting sites at once is a difficult and exhausting task that could guide all the brands into great loss that could be irrecoverable.
The iGaming industry is full of many enticing online casinos, sportsbooks and affiliate programs. Therefore, it is a competitive sector where it is best to focus all the budget and energy on one single platform before making the decision of launching another one.
It appears that GiG has assessed all the facts and has realized that having many betting sites working all at once is one of the wisest decision. Sadly, for many players and affiliates, the decision was made a bit late.
The chance of having SuperLenny in the future
After the news of SuperLenny closing down went public, a lot of players and affiliates that were delighted with the platform started speculated about the possibility of having the site operating in the future so that they could rejoin it.
Considering the fact that GiG, its owner company, has not shut down any of its other betting platforms, the hopes are quite high for these players and affiliates and could be a reality in the near future.
SuperLenny has on the market for a short period of time, but the betting platform certainly amassed a good share of fans and loyal players that wish for the brand to work again as soon as it is possible.
In the meantime, those hopeful players and affiliates will have to focus on other brands. Their accounts, stats and funds seem to be migrating to other brands owned by GiG. The company does not state how long this process will take.