The NFL Players Association on acquisition deal with Monkey Knife Fight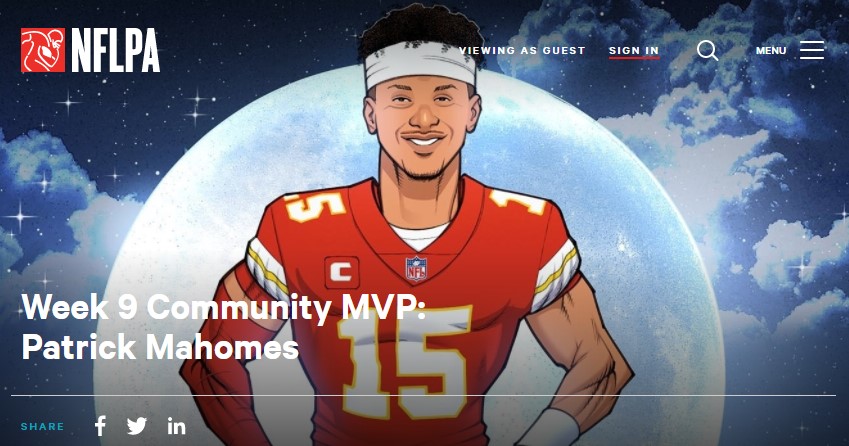 The NFLPA and MKF just rooted for a long term partnership after this newest acquisition pulled through.
This deal consists of a long term licensing agreement, joint marketing goals and commitment along with a significant number of player product endorsements involving MKF activities.
Monkey Knife Fight (MKF) is the fastest-growing and third-largest daily fantasy sports (DFS) gaming platform in North America and is also the official licensee of the NFLPA in daily fantasy sports.
The deal comes through Oneteam Partners, a one-of-a-kind sports company unleashing the collective power of world-class athletes to drive business and provide access to athlete rights.
DeMaurice Smith, NFLPA Executive Director and Board Member of OneTeam Partners, commented: "With this deal we have taken another large step to solidifying the role of players being collectively involved in businesses that partner with their sport. Monkey Knife Fight is an innovative daily fantasy provider that already has partnerships with some NFL teams, and we are thrilled with the opportunity to build onto that platform for fans across sports,"
Also, Bill Asher, Founder and CEO of Monkey Knife Fight, added: "Monkey Knife Fight has always distinguished itself from other gaming platforms by letting fans play contests that are focused on their favorite athletes.
"Our relationship with the NFLPA will allow us to connect fans to players on a whole new level. We are looking forward to this landmark partnership."
Ahmad Nassar, CEO of OneTeam partners, talked about the deal too, "This is the perfect timing for this partnership. Professional athletes have historically been under leveraged by DFS companies despite athletes being the predicate for these games' existence. In Monkey Knife Fight, we've found a partner that is unique in what it offers to fans and also understands the immense influence and value that athletes can deliver, especially as a challenger brand competing with industry incumbents,"
Monkey Knife Fight's (MKF) award-winning site is the fastest-growing DFS platform in North America. The company has achieved this explosive growth due to its unique, fun and an engaging style of mobile sports gaming that truly levels the playing field for the average DFS player.
OneTeam Partners is a joint venture between the NFL Players Association (NFLPA), MLB Players Association (MLBPA) and RedBird Capital Partners. OneTeam helps athletes maximize the value of their name, image and likeness rights by transforming the way in which athletes interact with businesses across four verticals: group licensing, athlete marketing, content and venture investing.
The new partnerships between sports institutions and betting platforms
Sports betting has been around for many decades. People around the world have been rooting for their favorite teams by investing money on them. Nonetheless, in most cases, the bets were not approved by the sports teams involved in them.
As a matter of fact, these sports teams were rarely asked for permission to offer them on betting platforms. Ultimately, this led to a huge deal of illegal activities where corruption started taking an important part within sports leagues around the world.
Thankfully, many regulations and policies have been made to stop that from happening regularly, and the new hoard of deals between sports teams and leagues with iGaming platforms is helping the cause without any doubts.
Thanks to these new deals, the sports institutions are getting the rightful share of revenue that they deserve from all the bets that involve them and in return, the betting platforms get extra exposure and an easier access to all the news about the team or league that they have partnered up with.
In general, the partnerships have made the iGaming industry safer and more reliable, allowing it to grow and develop in many countries around the world, including those that have strict regulations against it, such as the United States of America.
Monkey Knife Fight grows every minute
With the great number of deals and partnerships that Monkey Knife Fight has managed to get done since its launch, the already reputable betting platform gives the sensation of growing each and every minute that passes by.
As of this moment, Monkey Knife Fight has made a name for itself in a country where online gambling is not welcomed by any means, the United States of America.
The leading platform found the ways and methods required to enter the North American country and now, it stands as one of the most complete and trustworthy betting sites in all the American territory.
The NFL is well attached to Monkey Knife Fight, but there are other leagues involved with the betting platform as well. For instance, the NBA and the MLB have partnered up with Monkey Knife Fight as well.
It seems that Monkey Knife Fight is looking to get extra exposure and benefits out of all the top sports leagues that exist within the United States.
The strategy is certainly working to perfection at the moment and the betting platform does not seem to be losing any relevance in any aspect whatsoever.
The acceptance of Monkey Knife Fight within American territory
Given the many obstacles and limitations that all betting platforms face when entering and remaining within the United States, it is more than surprising to see Monkey Knife Fight striving for greatness in the country.
As a matter of fact, lots of gambling operators that focus their services on various types of betting activities have been forced to leave the nation in the last few years.
For most of them, the obstacles are simply unbearable, and they were left with no other option than to leave the country before it was too late.
Monkey Knife Fight has had a different path. The fantasy sports platform has amassed a high number of active players as well as sponsors in a short period of time and apparently, the site has not reached its peak just yet.