Top 5 biggest casino wins for first half of 2022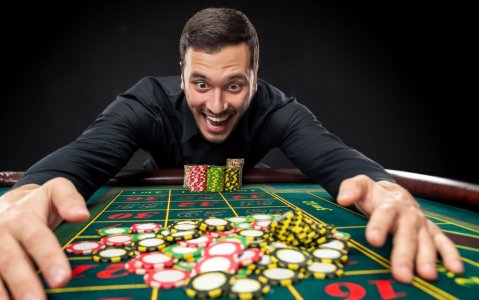 For the first half of the year, there are already several people who have won high prizes by betting or participating in games of chance.
If you want to know more about the top 5, keep reading this article.
Twitch Streamer breaks record by winning $22.5 million
The Twitch streamer known as Trainwreck broke a record by winning a $22.5 million prize.
This player relies on streaming online casino games, as well as cash management and responsible gambling.
In March 2022 he broke the record by playing the Might Of Ra! slot, which is quite incredible because slots don't usually have such high winnings.
One of the advantages that helped the player to win that amount of money was that he bet the maximum of $1000 and managed to fill the screen with wilds.
Mega Moolah's first winner receives $7.3 million prize
The first 2022 Mega Moolah winner won a $7.3 million prize in February 2022. The bettor claimed the prize he won in a lump sum.
Mega Moolah is a progressive jackpot slot made by the developer Microgaming that has extremely high payouts. The game has an African theme and is known for its high payout amounts.
Parlay bettor wins $1.2 million
Marco Piemonte only needed a Georgia Bulldogs victory over Alabama to win, something that hadn't happened in more than 15 years.
After predicting the outcomes of four NFL games, the bettor managed to withdraw more than $1 million for a four-stage bet of $33,000.
The bettor is currently in the middle of another high-stakes parley where he is participating with a $30,000 wager.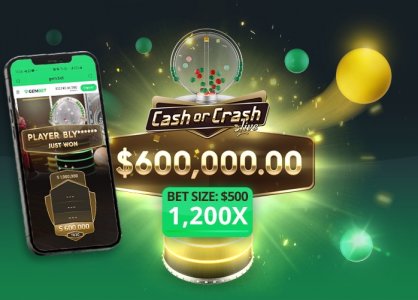 GamBet wins $600,000 in Cash or Crash
Gambler Lee W. won a $600.00 prize at GemBet online casino, playing Cash or Crash.
Cash or Crash is a live casino game developed by Evolution Gaming Group, it is based on tactics and the idea is to climb up a 20-step paytable.
If you want to know more about this story, visit GemBet Wins.
Brad Ruben wins first prize of $126,000
Brad Ruben is known for winning the World Series of Poke (WSOP) gold bracelet 4 times (with this year's) claiming the $126,288 first prize.
The player earned his victory after defeating defending champion Jaswinder Lally in heads-up play.
The player was extremely happy to have won, especially since he was wearing a Shields & Stripes t-shirt that day, which is an organization that aims to help veterans.