Top Affiliate Marketing Podcasts to get you started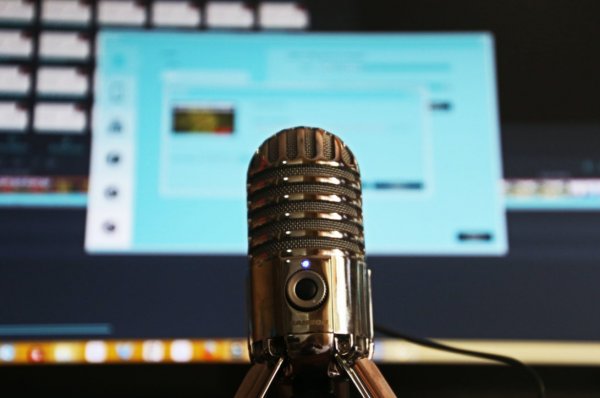 As the iGaming industry grows and becomes one of the most lucrative areas to work on nowadays, it is comprehensive that you may be thinking of entering the industry in any way possible.
In case you are thinking of starting an affiliate marketing business, there are certain aspects that must be taken into account before diving into the many issues and obstacles that you could face on the industry.
Podcasts
These are audio shows that give you the opportunity to catch up with anything related to affiliate marketing and the iGaming industry, so that you can avoid specific problems that could damage the growth and development of your business or learn new things that can help you.
If you start listening to affiliate marketing podcasts, you will get a hold of many tricks and tips that the most successful affiliate marketing platforms have used to grow and stay on top of the industry.
Free or with small fees
Another great trait about these podcasts is that most of them are free, while there are others that offer special and compelling extra features or tips that could definitely make it easier for your new affiliate marketing business to achieve success for a small subscription fee.
With that in mind, here are 5 of the most complete and useful podcasts available up to this day that could help you start your affiliate marketing business smoothly.
The Authority Hacker Podcast
This is a weekly podcast that has been around for almost a decade now. The show is hosted by its own founders, Gael Bretton and Mark Webster.
The point of these podcasts is offering high-quality information that allows any kind of affiliate marketer to widen their knowledge and learn about the most efficient ways to grow their platforms.
The founders of The Authority Hacker Podcast initiated this project about having succeeded in multiple marketing platforms.
They made the decision to share everything that they have learned with the world so that new and experienced marketers are able to skip certain obstacles and issues that made it difficult for them to achieve their goals.
Some tips and tricks that you can find on The Authority Hacker Podcast are:
How does it cost to start an affiliate marketing business nowadays?
What are some successful marketing models that you can inspire from?
Advices that could save you up some money when having an affiliate marketing platform.
The platforms where The Authority Hacker Podcast is available on are:
YouTube
iTunes
Google Podcasts
SoundCloud
Spotify
TheAuthorityHacker.com
Niche Pursuits Podcast
This is the ideal affiliate marketing podcast for those marketers that are not into those long and kind of boring podcasts where they simply never seem to get to the real point of the episode.
This podcast offers concise and straightforward tips and tricks that could help you solve many issues on your affiliate marketing platform.
The episodes normally do not last more than just 20 minutes, so it is not necessary to get yourself a lot of free time to listen to everything that is said on the podcast.
The podcast is hosted by its own founder, Spencer Haws. He is an expert affiliate marketer that has found success in a high number of online platforms.
Some of many tips you can find on Spencer Haws's podcast are:
How to rank higher on Google and other search engines without spending too much money?
Most common mistakes made by beginner affiliate marketers and how to avoid them
What can you do to improve the number of visits you get
The Niche Pursuits Podcast can be found on many sites, including:
Spotify
Apple Podcasts
YouTube
NichePursuits.com
Affiliate Marketing Radio
This is a simple yet very informative podcast that is set to help you improve the relevance of your platform through quick and easy-to-follow instructions.
The podcast is hosted by Darren Graham. He has been working on affiliate marketing for many years and has collected lots of information that he thought is useful enough to share it with anyone interested in finding success on this type of business.
This is not that type of podcast where you will hear lots of cheering, joking and messing around. Darren Graham is a real busy businessman that does not have time to waste it on any of them.
The podcast is serious from beginning to end without any slacking off, so we guarantee that you will enjoy it.
Tips that you can get from listening to Affiliate Marketing Radio:
How to get a high amount of money on passive income
How to skyrocket your commission earnings
How to improve productivity in the affiliate marketing industry.
You can listen to Affiliate Marketing Radio on:
Spotify
Stitcher.com
Apple Podcasts
Medium.com
The Copyblogger Podcast with Tim Stoddart: Content Marketing, Copywriting, and Entrepreneurship
This particular podcast has a completely different dynamic that makes it stand out from the rest of the podcasts that have already been mentioned.
That is because this one focuses on finding the funny and most amusing sides of the industry while also giving the subscribers and casual listeners some tips that could be of some use for them regarding their affiliate marketing platforms.
The host, Tim Stoddart, is not going to start talking about his experiences and anecdotes on this podcast.
As a matter of fact, he rarely talks about his life, mistakes or personal success on it. What he does is invite different affiliate marketing experts and discuss with them the new innovations and news around the industry.
This is a weekly podcast where you can laugh and learn at the same time. Some of the most common topics on this podcast are:
How cryptocurrencies are reshaping the affiliate marketing businesses.
How important it is to have an efficient and responsible team when having an affiliate marketing platform
How to keep clients in the most difficult times.
This podcast can be found on the following sites:
PlayerFM.com
YouTube
Spotify
Listen Notes
Apple Podcasts
Podnews.net
The Affiliate Guy Podcast
Hosted by Matt McWilliams, The Affiliate Guy Podcast offers all the information you need when it comes to affiliate marketing.
The podcast offers news, tips, advices, expert interviews and behind the scenes of the latest affiliate promotions and trends that are being considered by the most successful affiliate marketing brands.
Matt McWilliams will also give you some of the most useful and successful strategies that you can follow to improve your results and achieve your professional goals more quickly and easily.
Another great trait about The Affiliate Guy Podcast is the fact that the episodes are not long either, since you can get all the information you need about affiliate marketing in less than 30 minutes.
Some content you can find on The Affiliate Guy Podcast is:
How the affiliate marketing platforms are being redefined.
The new models that all affiliate marketing platforms should follow
How to make the most out of Facebook ads and other social media tools
When it comes to the sites where you can listen to The Affiliate Guy Podcast, these are some of them:
FeedSpot.com
Apple Podcasts
Spotify
Audible.com
Podnews.net
Podbean.com
Podchase.com