Being a gaming affiliate is both a challenge and hard work, however the rewards are high and certainly worth the effort, providing a free lifestyle and an income only you, yourself, put a limit to. That moment you make your first commission sets a proverbial fire and then there's no stopping you (as long as you don't let that momentum die - fire only burns with fuel!).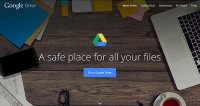 While this all sounds great, we can't forget about the crucial component here (work), and while it is no easy ride, there are certainly ways to make your life simpler when it comes to managing your online business. A notable point, is that as affiliates, we hear about new tools on the regular, and this really counteracts the productivity, as many of us have that craving for something 'new' and want to try the 'next best thing'. This is both a burden and an advantage, but at the end of the day, we just want something that works. Simple, yet diverse and functional. Alas, this leads me to my topic of discussion: Google Drive. Google Drive, in my opinion, is the master of all for storage, sharing and overall management, and if you're not using it, then I suggest this is a tool you give a fair chance to. Let me tell you why… The 'Liveliness' Of It All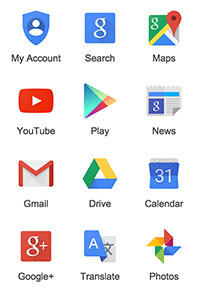 As Google Drive runs on real-time, everything you create and update saves instantly. I can't tell you how many times I have been bothered with sending documents back and forth with new comments, saving each file with a '1', '2', '3'... simply not a productive working habit! Collaborate with your team instantly and get all of your points on the table, without the need for email, just update and go. Most notably, this is certainly a great benefit when brainstorming, ensuring every idea is noted and recognized, without hassle. Anytime, Anywhere Access Whether on a mobile device, iPad or laptop, with just a simple login to your account, your files are at your fingertips. Sure, lots of other programs may allow this, but in combination with the live compatibility and the popularity of a gmail address, this certainly makes life easier. With no defined platform for using Google Drive, you just can't put a price on this kind of convenience! It's Google! Google has been under some heat for their convenient use of user data derived from the associated accounts, and while this is not incredibly favorable for us, it's somewhat inevitable with all data-driven companies and, well, may be something we just have to accept. That said, everyone, more or less, has access to a gmail account and therefore, has access to Drive. This makes collaborating with team members much easier and prevents the necessity of having to sign up/download varied apps in order to share a doc or two. I don't know about you, but I can surely appreciate having a globally and commonly used platform for work, avoiding the task of constantly signing up to new tools (those many, many tools). Free & (Almost) Unlimited! Given the many organization and productivity tools out there (and the fact that many of them are start-up's), you don't really get the full functionality access you desire… unless you pay. Given the behemoth that is Google, they chose ever so kindly to make Drive completely 100% free, no trials, just free. Saving costs in any aspect of your business is a nice treat, and not only that, but you now have a few GB's of storage available, at no cost. The file sharing size is also unlimited, so between you and your collaborators, there's no such thing as "too big". All About The OCR Let's face it, work can be hectic and as organized as we are, things get lost. Not only does Google Drive have a built-in search engine for documents (naturally), but they have also incorporated OCR - optical character recognition - so you're able to find those lost scanned docs or images based on simple phrases they contain. Oh, the beauty of technology (and saving time)!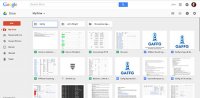 These are possibly just the most notable of the features and benefits Google Drive holds, with many more to be discovered. Given that they are always improving, chances are it's just going to get better, and after all, it's about time we all get on the Cloud (gotta keep up with the times, and online, time moves fast!). Simplify your life, amp up your business productivity and take a step into the future - no more trial tools. Steer your business into ultimate organization, and don't forget to enjoy the Drive!