YouTube Alternatives & Video Self Hosting

Welcome to the 14th edition of our Gaffg KickstartMonday series where where we help to start your week off on the right foot. You can find all of our
KickstartMonday
series here. In this edition of #KickstartMonday we focus on
 YouTube since they are banning accounts! 
This is a big enough reason to consider YouTube alternatives and even more, self hosting for videos.
YouTube terminating accounts

Over the weekend I got messages from webmasters panicking that their YouTube accounts were terminated without much of a warning. In some cases hundreds of videos are gone and no copies made so all of that work is gone, terminated without any explanation given. The problem is that webmasters only have a basic form to petition account closures and Google is well known to not give a damn in responding. So a response could take a long time and people expect generic automated responses saying something like 'not our problem'. There might be some hints as to why Google/YouTube is doing this with their Adwords policy:
https://support.google.com/adwordspolicy/answer/6018017?hl=en
It is also possible this is a negative SEO attack where complaints can lead to 'strikes' where complaints can be handled automatically and result in having videos pulled or accounts completely banned. As of Monday Nov 24th, 2014, many affiliates have had their accounts banned but it also seems a fraction of them as well as if you search for 'slots reviews' you'll still find the never ending gambling content still available. All it takes is a bunch of complaints or reports of copyright to make YouTube automatically react.
YouTube Alternatives
Aside from using a self hosted video service, there are a few other alternatives of YouTube but at the end of the day, you might want to consider video self hosting so you own your own content and don't have to risk having another company or website terminate or delete your videos.
Vimeo
Vimeo
is probably YouTube's biggest competitor but they are no angels as well having previously closed accounts and showing the not give a damn attitude. Vimeo though isn't the biggest video site so that is an incentive to at least try to care. It does seem that YouTube is the big corporate bully on the matter.
DailyMotion
They might be huge but probably not the friendliest if you have any type of gambling content. As for the rest, there are hundreds of sites and services out there, the only problem is YouTube was the biggest and videos often ended up showing in the SERPs so they had the ability to rank and pull in traffic. Assuming YouTube is going to ban all videos that have online and offline gambling content, including games that are not for real money, this is a serious amount of videos that are going to disappear
Video Self Hosting
You can think of self hosting videos similar to owning your own domain/website versus using a free service where you get an account. So even though sites like Tumblr, Blogger and Wordpress.com offer the ability to create websites for free, you don't really own the content and there is always a risk your content can disappear. This is why any serious webmaster would own their own websites and not use these free services.
Vimeo Pro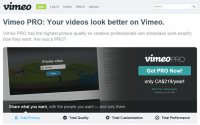 Vimeo Pro
 is the not free video hosting service which makes it easier for you to share videos. They have one of the better interfaces around and in relative terms it doesn't cost too much with a price tag over $200 per year. Certainly there are plenty of other similar video hosting services like Wistia.
Wistia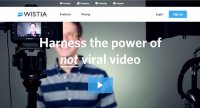 Similar to Vimeo in that they offer a free model, they have business models available too.
Visit wistia.com
Soulspy - NuDiscoYourDisco: I'm Listening to
Some music I like to listen to while I work and share. This week is more NuDiscoYourDisco.
Fails for 2014: This week's LOLorWTF
Welcome to our LOLorWTF segment. You can follow 
#LOLorWTF
 on Twitter if you are bored and just want to find more of these. This week we share some funny fail videos, ironically enough on YouTube. At some point this video will probably get pulled.
Share or Comment Now!
Join the discussion below and give us your thoughts on this article, if you want to
read more KickstartMonday articles then click here
. If you think someone else would like to read this article then like or share it. If you have ideas you want to share for future articles just 
contact us
 and it would be greatly appreciated. In the meantime may our
KickStartMonday
help get your week started on the right foot. Have a productive week!