3 Trends Shaping The Online Gambling Industry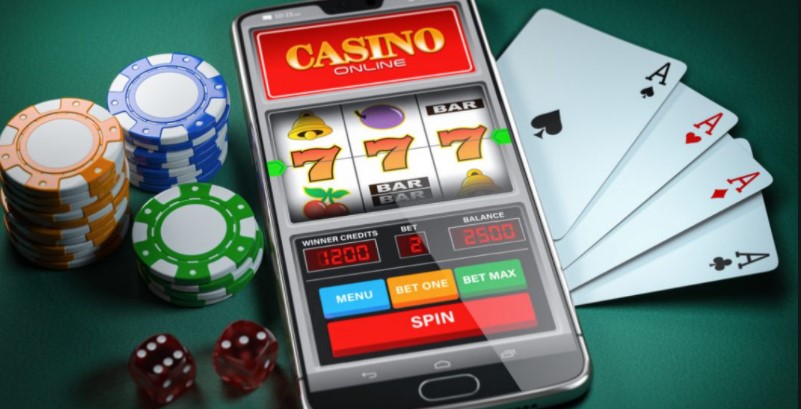 Many industries are seeing significant innovations due to new tech capacity and forms of entertainment. Online gambling is one of those industries where the user experience will ultimately decide on the winners. What kind of trends then drive the expectations of the users and features offered by the operators?
From the players' perspective, the experience you can get by playing is the thing you're most interested in. This article will examine three different trends that are shaping the gaming experience in real money games played online. Let's take a look at each of these trends and their effect:
Social interaction driving the development of gameplay in poker
When we're talking about the trends in online poker, the BeastsofPoker guys know the best. According to them, the astonishing growth of operators like GGPoker can be partly explained by their focus on interactive user experience. After all, poker is a social game and needs to appear that way to the masses for gaining more popularity.
New players typically pick up the poker lingo from the chat or by discussing hands with their friends. Now we will likely see players get accustomed to certain emojis or item throwing after outdrawing their opponents or making a successful bluff. As 55% of our communication is visual in a natural face-to-face setting, it is no wonder people feel more at home when they can express emotions, gifs, and images at online tables too. Likely, operators who manage to implement social elements in their poker product will see their poker affiliate programs go up in popularity.
We all love to watch Football games, Basketball games, Hockey games, basically any sport matches, and it is not uncommon now to see hundreds of streamers and a million of users that like to watch how their favorite streamers play and bet on slot games, poker games, table games and live dealer games, regardless of they teach us of how to play a particular game if the streamer is friendly and makes lots of expression, jokes and such it is fore sure that you will subscribe to him or follow him for more of his content.
Mobile-first approach in software development
For several years now, smartphones have been taking the role of personal computers in consuming content and entertainment. Online gambling benefits are apparent: Freedom to play on your mobile phone whenever you want, wherever you want. Therefore, it makes perfect sense for casino software providers to create their games with a mobile first design.
As we are seeing perfectly optimized games for mobile devices now, what will the future hold in this regard? Elements of virtual reality could be implemented on mobile gambling games to make the gambling experience more immersive.
We already see some mixing of digital overlays with live casino products, such as roulette games. Combining mobile approach and social elements can make a game truly stand out from the crowd in this space.
So, any online casino that wish to have success in the industry should focus on making their platform first for smartphones, tablets and mobile devices and after that they should focus on laptops and computers in fact we already can see in some workplaces and homes where tablets are replacing laptops and computers and this trend will go further without doubts.
The Twitch Effect: Streaming boom in online gambling
Playing at an online casino doesn't have to be a lonely experience anymore. Thanks to streaming services like Twitch, YouTube, Instagram, Tik Tok or any other platform in which you can broadcast yourself to get gambler audience. iGaming brands have highly targeted audiences within reach by producing all kinds of content, so by watching a stream, a player can see how a particular game works and the features without staking any money, and they can learn and even ask questions to the host in real time.
Getting to know new gambling brands and products is super easy. You just head to Twitch's main page and search for a subject to get recommendations of live channels. On Twitch, gaming communities are forming around casino streamers the same way as in eSports (Call of Duty streamers, Minecraft Streamers, Starcraft II streamers etc.) Even though streaming will grow in popularity in the next few years, we are likely to see more regulation in gambling advertising during streams.
You can also check for other social media apps or broadcast apps for more streams such as Kai, TikTok, and even Instagram with the reels feature. In all these apps it is for sure that you will find lots of online casino streamers, groups, and all kind of gambling related content.