Gaffg Awards 2011 Winners

Congratulations to the winners of the Gaffg Awards 2011 for Trusted Affiliate Manager and Trusted Affiliate Program voted by affiliates as well as the Charity Recognition Award.
The Gaffg Awards 2011 has concluded and we have named 5 trusted affiliate managers, 5 trusted affiliate programs and 3 winners for the Charity Recognition Award.
The winners of these awards are shared to recognize many programs and affiliate managers for their dedication towarsd affiliates with the listing in alphabetical order.
The affiliates were allowed to vote for 5 affiliate managers and 5 affiliate programs they trusted the most.
Thanks to all the gaffg affiliates that have voted.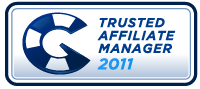 Trusted Affiliate Manager
These affiliate managers were voted as the most trusted as trust is something that you want in an affiliate manager and something that has to be earned.
The affiliate managers that have won this award all share similar characteristics of being a hard worker, being a good communicator and going the extra mile in helping their affiliates.

Anthony Hodgetts - Betfred Affiliates
Anthony has been the affiliate manager at Betfred for over a year and he brings a wealth of AM experience to his team. He is quick to respond to requests from affiliates and is active in the affiliate forums.

Martyn Beacon - Affiliate Edge
Martyn is the face of the affiliate program and has been the affiliate manager for many years. He has worked hard to make Affiliate Edge one of the more popular casino affiliate programs around.

Renee Mate - Rewards Affiliates
Renee has won numerous iGB affiliate manager awards and has been with Rewards Affiliates for as long as anyone can remember.
She is well known for being active on the affiliate forums and consistently replies to affiliates fast.

Sivan Kaspi - Rummy Affiliates
Sivan has been the affiliate manager for Rummy Affiliates for nearly 2 years and has helped put her affiliate program on the map.
Aside from being one of the few rummy affiliate programs around, affiliates are happy to work with Sivan.

Yonatan Lee - GoWild Affiliates
Yonatan has been the affiliate manager for GoWild for over a year and has helped the casino become one of the better known Microgaming casinos around.
The affiliate program has won Best Newcomer award for the iGB awards and Yoni has been a part of that and is also active in the affiliate forums.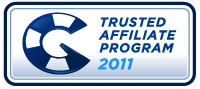 Trusted Affiliate Program
These affiliate programs listed were acknowledged by affiliates as being the most trusted.
When affiliates trust a program, they promote them and recommend them to other affiliates.
Affiliates are always looking for affiliate programs they can trust to develop a long lasting mutual relationship.
They are listed below in alphabetical order, here are the 5 trusted affiliate programs:

Affiliate Edge
Lead by Martyn Beacon, this casino affiliate program has been a popular choice for casino affiliates for years even before black friday shook things up.
The casinos are powered by Real Time Gaming software and accept American players.

Bet365 Affiliates
Bet365 has been a popular brand for affiliates for nearly 10 years.
Their sportsbook is consistently promoted on some of the top sportsbetting affiliates and casino affiliates seem equally happy.

Bodog Affiliate / Betting Partners
With 15 years of experience under their belt, they have become a premier gaming destination for players.
They have a following of loyal affiliates who are happy working with 2 of their main affiliate managers Riyaz and Troy.

Rewards Affiliates
This affiliate program has been around for around 10 years and is lead by their main affiliate manager, Renee Mate.
She has been voted as one of the trusted affiliate managers to go along with her many AM awards.

Rummy Affiliates
Aside from being one of the few rummy affiliate programs around, affiliates are happy to promote an alternative product aside from casinos and poker.
This affiliate program is led by their affiliate manager Sivan Kaspi who has been voted as one of this year's trusted affiliate managers.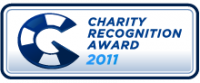 Charity Recognition Award
The online gaming business is a wealthy industry for anyone to be in.
Despite the wealth, not everyone involved is interested in contributing to those who are less fortunate.
We feel that online gaming companies that do donate time and money towards charity organizations don't get the recognition that they deserve.
This award is meant to recognize those companies that go above and beyond the call of duty for their charity contributions in 2011.

Bodog Affiliate
Over the years, bodog has been one of the consistent gaming companies to start their own charity projects.
In February 2011 Calvin Ayre opened the P.A.N.A.R.E Adult handicap hospital and children's school in Costa Rica. https://www.calvinayrefoundation.org/2011/02/p-a-n-a-r-e/

Neteller Affiliate
Aside from processing affiliate payments all the time, Neteller is always active when it comes to participating in charity projects.
This year the team at Optimal Payments raised over $11,000 for Movember.

Rewards Affiliates
This company is always active in participating in charity projects as well as donating.
They have been participating in Movember since 2008 both raising money and donating.
This year they raised over $11,000.