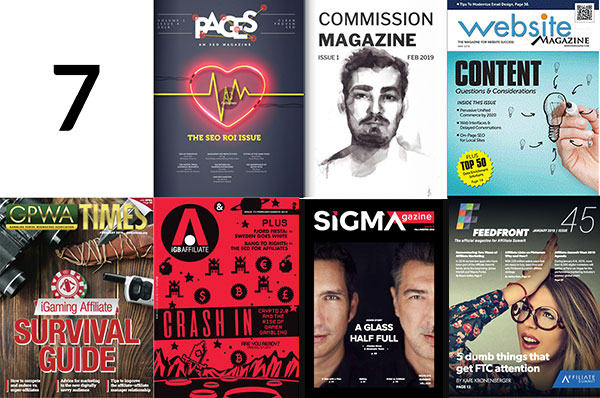 The world of affiliate marketing is huge. Just how big is it? According to Statistica, affiliate marketing spending in the United States in 2020 will be $6.8 billion and will jump to $8.2 billion in 2020. A recent report by AWIN shows affiliate marketing spends to be over $16 billion per year and that was from their 2017 report.
So how do you get started in affiliate marketing? There are thousands of websites dedicated to affiliate marketing similar to this one. There are numerous communities on Facebook and other social media channels and hundreds of forums. Surprisingly enough, there are only a handful of magazines that are either focused on affiliate marketing or on business with some discussion of affiliate marketing. Also many of the current affiliate marketing magazines in publication are in the igaming space, or online gambling for those outside of that industry. There are a few adult focused ones but we won't be covering them here as some contain content that is Not Safe For Work, as in NSFW. On top of that, there are many websites on affiliate marketing that call themselves magazines but they really are not much more than a website. This list shows magazines that are produced as digital magazines, in print or both.
1. Commission Magazine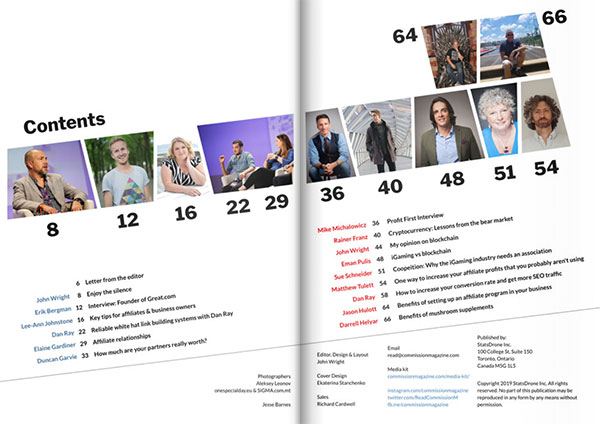 Commission Magazine is the newest one on this list and is made by the same people from StatsDrone. This magazine covers a wide range of topics within affiliate marketing but also business and entrepreneurship. Issue 1 was launched in February 2019 and features many articles on search engine optimization, conversion rate optimization and articles from affiliates and affiliate managers.
https://commissionmagazine.com/
2. FeedFront Magazine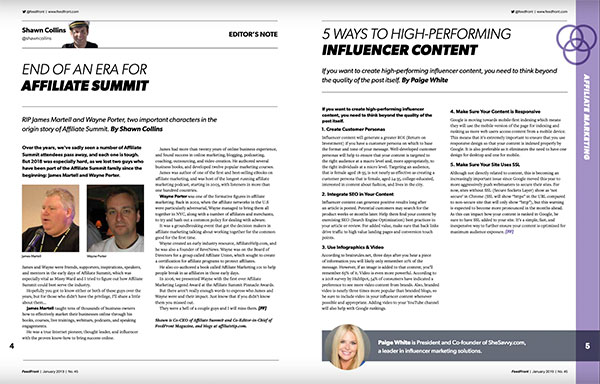 FeedFront has been publishing their affiliate magazine since 2008! Their magazine is produced quarterly and is distributed at their global affiliate marketing conferences which you may have heard of before, Affiliate Summit. These events are often held in New York City and Las Vegas and they have been branching ou in Europe as well as Asia. What you'll find in FeedFront are a lot of affiliates, affiliate managers and marketing industry people that contribute to the publication. The magazine of course is available in digital format to get on their website.
3. iGB Affiliate Magazine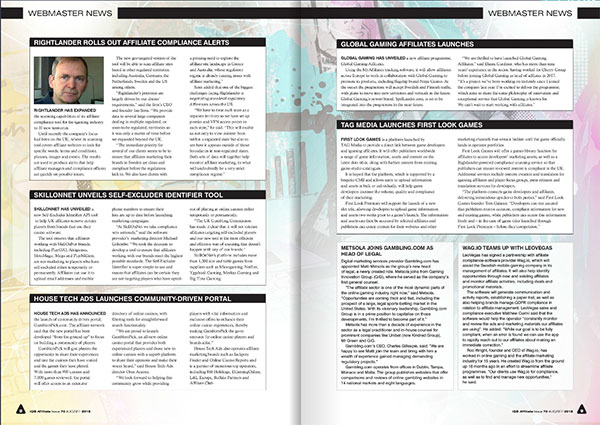 iGB is short for iGaming Business and the company has been producing their magazine for over 10 years along with running their affiliate marketing conferences. Their most well known conference is the London Affiliate Conference which is the biggest igaming affiliate conference that easily brings in 5000 delegates every year with attendees from all over the world. The magazine is produced around 6 times per year and is available in print and digitally. The print copy is free where you just have to register to get a copy in the mail or you can pick up their latest magazine at any of their affiliate conferences.
https://www.igbaffiliate.com/magazine
4. GPWA Times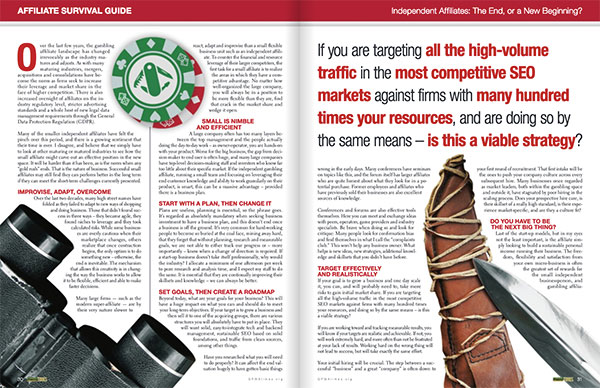 GPWA is the largest gambling affiliate marketing community and their magazine was first produced in 2007. Their magazine is available for free in both print and in digital formats and they produce around 3 issues per year.
5. SiGMA Magazine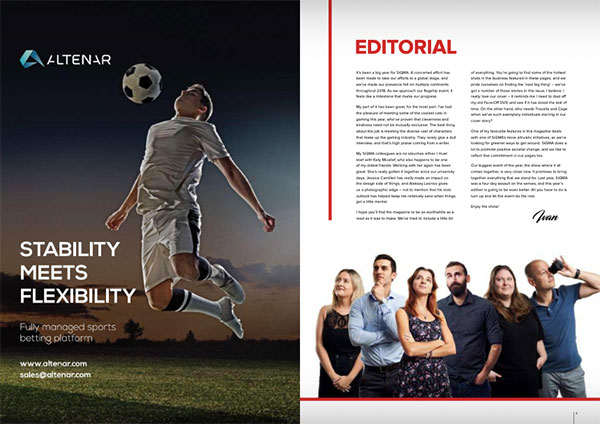 SiGMA Magazine isn't exactly a 100% focused affiliate marketing magazine but no doubt there are many articles covered that relate affiliate programs. SiGMA does of course run their yearly igaming conference held in Malta every fall. Malta of course is more or less the igaming capital of the world and the conference has quickly become one of the must attend events.
https://sigma.com.mt/magazine/
6. Website Magazine

Website Magazine is one of those rare magazines that covers a lot of topics within affiliate marketing. By that I mean it isn't really focused on any specific niche in affiliate marketing much like the other magazines that are more focused on either online gambling or adult.
https://www.websitemagazine.com
7. Pages SEO Magazine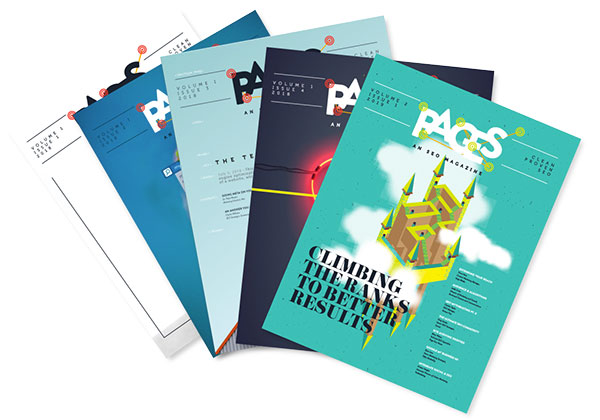 You could consider Pages to be a niche magazine in affiliate marketing in that using Search Engine Optimization (SEO) as your means of generating traffic and earning affiliate commissions. Not everyone that works in affiliate marketing does search engine marketing (SEM) but for the majority that do, this magazine is a worthy one to read. Also anyone new to affiliate marketing really should have a good grasp of what is happening in the world of SEO. Pages is available in print and digital and is free for print for United States, Canada and the United Kingdom, otherwise shipping and handling applies for outside of these 3 countries.