ACMA order ISPs to block two more offshore sites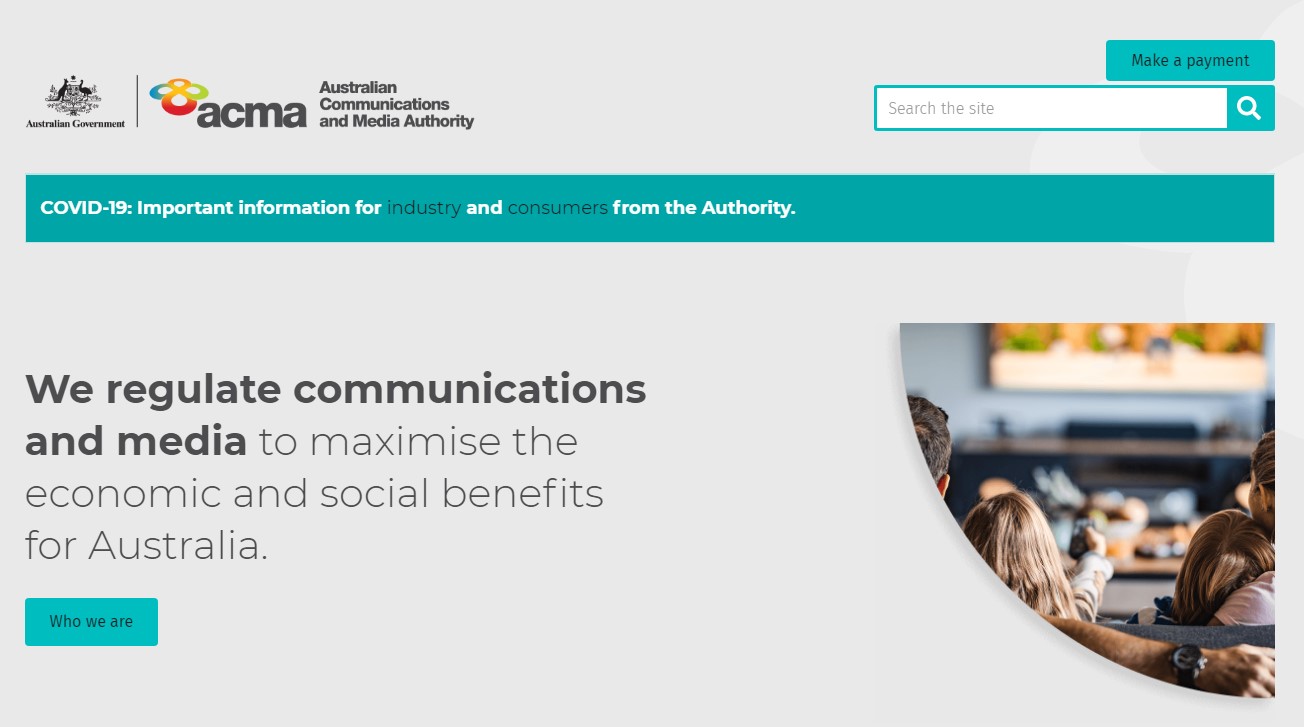 Numerous complaints have been coming from two offshore operators which prompted the Australian Communications and Media Authority to issue blocks to the country's IPSs
Dinkum Pokies and Fortune Clock Casino are the sites that got the blocking order.
ACMA took the complaints and issued investigations due to complaints about withholding of winnings and found that both sites were in conflict with the Interactive Gambing Act 2001.
150 illegal gambling sites have been blocked so far by orders issued by the ACMA, prompting other illegal operators to leave the Australian market to avoid punishments. Changes to the offshore gambling laws made several platforms to fall into illegalities and in breach of gambling laws.
The ACMA has been in the banwave trend multiple times throughout 2020. Nine, eleven, and eight websites have been blocked in different batches in January, July and August respectively. A consumer warning to online gamblers was previously issued by the ORG back in April.
Natalie Wright, director of the Office of Responsible Gambling from New South Wales, commented the following: "For people that do want to gamble online, you should only use services licensed in Australia, as there are consumer safeguards in place and responsible gambling options, such as the ability to set time and expenditure limits,"
"Overseas gambling websites are illegal in Australia, and people who use them face additional risks than when they gamble with a licensed Australian operator".
If you are an Australia and like to play on online casinos outside the country you may think these bans are unfair, but you have to keep in mind this measure is also to avoid the leak of capital to overseas, however, you can still try to use VPNs and incognito browsers to access offshore casinos, but again this may be considered illegal in Australia, so do it at your own risk.
We recommend you to check out all Australian online casinos, sportsbooks, betting sites and other gambling sites, perhaps you will find some websites that you like and stop playing on illegal websites.
The fact that offshore casinos are illegal does not mean that these casinos have bad reputation or that they are scammers, is just that the Australia government is trying to protect the local casinos, perhaps in the future if these offshore casinos comply with all the laws, rules and requirements they will be allowed to participate in the Australian market which by the way is a huge market with lots of potential to any online casino, but only time will tell.
Some time ago the Australian government took a stand against Facebook and Google too, since it seems that online casinos, betting sites and big tech companies like these two always want to go over governments and any laws, but at the end in the case of Facebook and Google a deal was reached, but there will be a time not far in the future in which we will see big tech companies becoming so strong that can even challenge governments and get away with it.