Affactive & RevenueJet owners arrested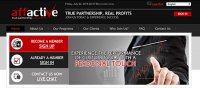 The owners of the casino affiliate programs for Affactive and RevenueJet have been arrested in what seems to be unrelated to their casino operations and more due to their 'pump and dump' schemes to defraud people. The owners arrested include Gery Shalon and Ziv Orenstein. The arrests happened 2 days ago and was widely reported in the financial industry but many were unaware of their connections to online casinos and gaming in general. A NYTimes article shows that and you can read more about the NYTimes article here. The pair were connected to fraudulent investment schemes which netted them millions but the bigger problem that may have taken themselves down was the data breach of JPMorgan which compromised financial data for 83 million customers. The pair are responsible for the hacking of JPMorgan which is probably what made them a target from the federal authorities in the United States. It seems most or all of the financial and investments community isn't talking about their connections to online gambling but rather focused on the hacking and investment fraud. Over the years both Affactive and RevenueJet haven't had the best reputations amongst players and webmasters. The player complaints against these casinos has gone on for a long time and you can read some of the details at the OnBling casino review at thepogg.com. The affiliate program had consistent player complaints of slow payments and that lead to a bad reputation amongst affiliates that were looking out to protect their players. For all the affiliates that have links or banners to any Affactive or RevenueJet brands should change their tracking links immediately.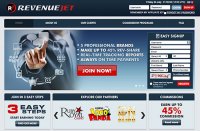 The following casinos are associated with Affactive: Grand Macao Casino, Begado, Slots of Fortune, Casino WinPalace, Slots Jungle Casino, Golden Cherry Casino, Jackpot Grand Casino and Casino Titan. The following casinos are associated with RevenueJet: Ruby Royal Casino, Loco Panda Casino, OnBling Casino, Classy Coin Casino, Grand Parker Casino.
Due to the arrest and prosecution of the owners, and the ongoing investigation of their entire operations by the authorities, all of their finances have been frozen, including salaries, player accounts, affiliate commissions and any other accounts.
There hasn't been a shortage of US focused casino affiliate programs looking to fill the void left behind by these 2 affiliate programs that represented about 15 online casinos. So whom can you count on? Affiliate Edge thinks you should fill the void with their brands. Affiliate Edge have won nearly all of the awards at the Gaffg Awards.