Gaffg Awards 2014 Winners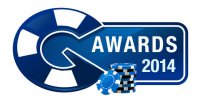 Congratulations to the winners of the Gaffg Awards 2014!
The Gaffg Awards 2014 has concluded and we celebrate the winners for our 3 categories of awards:
Trusted Affiliate Manager
Trusted Affiliate Programs
Charity Recognition Award
The Gaffg trusted affiliates were eligible to vote for up to 5 affiliate managers and 5 affiliate programs they trust the most. The Charity Recognition Award is given to gaming companies that go above and beyond for contributing towards a charity in any capacity whether by donating time, money or resources to a cause of their choice. This is the 4th year of the Gaffg Awards and we welcome some new winners of this year's awards as well as some previous winners. You can view our past winners here:
Trusted Affiliate Manager 2014 Winners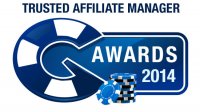 The Trusted Affiliate Manager award was created to let affiliates show their appreciate for their favourite affiliate managers and more importantly, the ones they trust the most. These affiliate managers are more than just being popular or friendly and they are a favourite because they have earned the trust and respect from their affiliates. An affiliate manager earns trust in many ways from being quick to respond to questions & requests, being a hard worker and going above and beyond their role. The Trusted Affiliate Manager award is voted by our Gaffg Trusted Affiliates and out of the hundreds of affiliate managers working in our industry, only 5 awards are given out. Presenting the 2014 winners of the Trusted Affiliate Manager: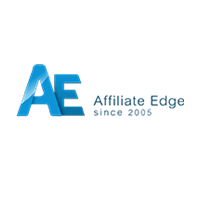 Martyn Beacon - Affiliate Edge Martyn is our first affiliate manager to win the Trusted Affiliate Manager award for 4 years in a row which no other affiliate manager has accomplished. He is certainly the face of the affiliate program and has worked hard in making Affiliate Edge brand one of the most well known and respected casino affiliate programs in the business. His efforts have helped Affiliate Edge win the Trusted Affiliate Program award for 4 straight years as well. It is also no surprise that he has previously won best casino affiliate manager for the iGB Affiliate Awards along with Best Casino Affiliate Program.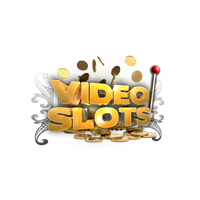 Lucas Godwin - VideoSlots Affiliates Lucas barely has 3 years of experience in his job as affiliate manager but he makes up with that with enthusiasm and a drive to succeed in his job and help his affiliates do the same. He has a fairly good understanding of the online gaming industry and he has a reputation of working hard at his job and being an excellent communicator with his affiliates. His work on the affiliate program has helped Videoslots Affiliates become a respected casino affiliate program.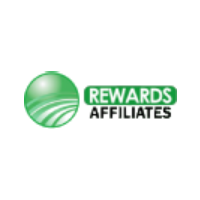 Renée Máté - Rewards Affiliates Renee has been the face of Rewards Affiliates for over 9 years and is a returning winner of Trusted Affiliate Manager previously winning in 2011 and in 2013. Her 3 awards for trusted affiliate manager are added to her trophy case that includes winning the best casino affiliate manager at the iGB Affiliate Awards 3 times as well. She has also helped her program win the iGB Affiliate awards for best casino affiliate program and also winning Trusted Affiliate Program awards at Gaffg.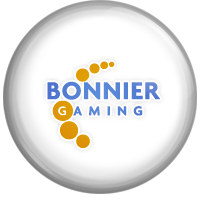 Marius Filip - Bonnier Gaming Affiliates Marius Filip is a first time winner of the Gaffg Awards as a trusted affiliate manager. Over the years he has moved his way up to his current position of senior affiliate manager at Bonnier Gaming Affiliates with a lot of responsibility included. With over 5 years of experience in the online gaming business, he has perhaps done most of the jobs related to affiliate manager and covered many positions on the marketing side. He is certainly a hard working affiliate manager that loves his job and working with affiliates.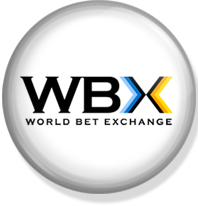 Peter Arena - WBX Affiliates Peter Arena is a first time winner of the Gaffg Awards for Trusted Affiliate Manager. He is the main point of contact at WBX Affiliates and has helped build the WBX brand and betting affiliates are happy working with Peter and promoting the betting exchange. He only has 3 years of experience into his job and has helped his affiliate program win a Trusted Affiliate Program award.
Trusted Affiliate Program 2014 Winners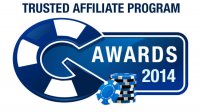 The Trusted Affiliate Program award is given out to 5 affiliate programs as voted by the Gaffg trusted affiliates. One of the most important criteria for any affiliate when deciding which programs to work with all comes down to trust. Affiliates literally have hundreds of gambling affiliate programs to choose from however it is these 5 that were voted as being the ones they trust the most and that is a very strong recommendation for these programs and also gives credit to the affiliate managers that work for these programs too.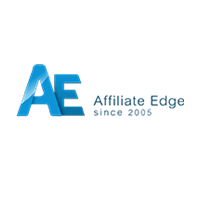 Affiliate Edge Affiliate Edge is the 4 time winner of the Gaffg Awards for Trusted Affiliate Program and is lead by 4-peat award winning manager Martyn Beacon for Trusted Affiliate Manager. This affiliate program is consistently acknowledged by affiliates as being one of the best in the business. Affiliate Edge has also won numerous awards for the iGB Affiliate awards for best casino affiliate program and best affiliate program.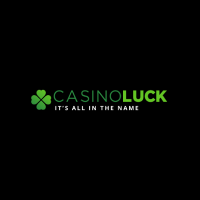 CasinoLuck Affiliates CasinoLuck Affiliates is a first time winner of the Trusted Affiliate Program. Lead by affiliate manager Lina Jonsson, their team works hard to help their affiliates and the program itself is under a constant state of improvement to provide the best casino experience to players. They do their best to listen to the needs of affiliates and players to become a respectable brand in online gaming.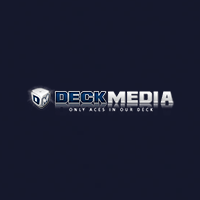 DeckMedia DeckMedia are also a first time winner of the Trusted Affiliate Program award. The program was first known as SlotoCash Affiliates, over the years the affiliate program has rebranded itself as DeckMedia and has created more casino brands along the way and acquired the AffiliateWide program adding more casinos to the group. DeckMedia have been working with some of the top casino affiliates in the industry and many of them are happy with their performance and affiliate support.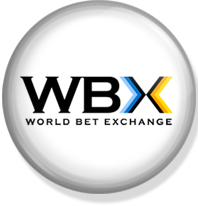 WBX Affiliates WBX Affiliates is a first time winner of the Gaffg awards and is lead by affiliate manager Peter Arena whom has won this year's Trusted Affiliate Manager award. WBX represents one of the few betting exchanges online and they are also licensed in the United Kingdom. Founded in 2002 and launched in 2006, the company aims to become a leader amongst the online betting exchanges.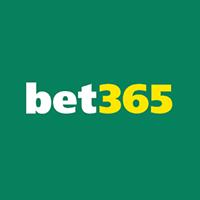 Bet365 Affiliates Bet365 Affiliates is also a 4 time winner of the Gaffg Awards for Trusted Affiliate Program. Bet365 is probably the most popular sportsbook that webmasters like to work with as they always have a strong team of affiliate managers and affiliates are just happy with the results. The program has built itself to become a strong online betting brand covering every aspect of online gaming from casino, betting, poker, bingo and more. They have one of the largest teams of affiliate managers in the business. Bet365 Affiliates has won many awards previously which includes Gaffg Awards Trusted Affiliate Manager 2012 for Ashlea Morris, iGB Affiliate Awards for Best Affiliate Manager for James Woods and Nigel Ridgway and for Best Affiliate Program.
Charity Recognition Award 2014 Winners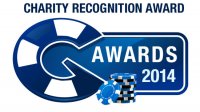 Throughout the years there have been many online gaming companies that have contributed time, money and resources towards charitable causes. At Gaffg we believe in philanthropy and have created the Charity Recognition Award to applaud those programs that go above and beyond the call of duty. We believe in an industry as wealthy as online gambling that companies should always be able to help out to those that are less fortunate. We hope these awards can inspire others to become more active in philanthropy.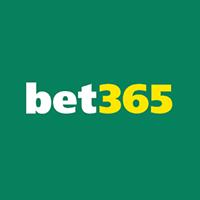 Bet365 Affiliates Bet365 Affiliates has made a big splash this year as Bet365 continue to grow as one of the largest bookmakers online. The company has a history of being generous with their contributions to many charities and 2014 was no exception for Bet365 and Denise Coates as the company has setup a £100m charity foundation. http://www.theguardian.com/society/2014/jul/11/bet365-denise-coates-charity-foundation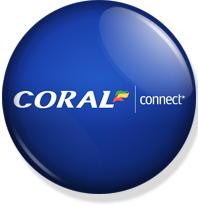 Coral Affiliates Coral Affiliates was a Charity Recognition Award winner in 2012 & 2013 and the program prides itself in their charity work. The Coral brand and their employees are always taking the opportunity for philantropic causes. In 2014 Coral has run a player based campaign to raise money and awareness for prostate cancer with a 4 week player promotion called GOALvember where players would chose their hero at the start of the week, make a min bet and then received freebets for every goal scored by that player. £1 of every players stake was donated to the charity Prostate Cancer UK which works in the same areas as the Movember foundation. In addition to this many employees at Coral have participated in this year's Movember campaign. The Coral Affiliates program is lead by 2 time Trusted Affiliate Manager award winner Anthony Hodgetts.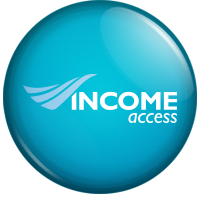 Income Access Income Access this year has participated in Movember which is a popular charity to raise money and awareness for prostate cancer. It is the 3rd year in a row Income Access members have participated team members this year growing a Mo and raising money. Income Access has also raised money for the Cure - Canadian Breast Cancer foundation, the Red Cross and Oxfam International. http://cbcf.org/pages/default.aspx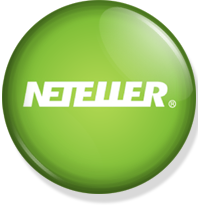 Neteller Affiliate Neteller Affiliate continues their tradition of winning our Charity Recognition Award for the 4th year in a row. Optimal Payments PLC supported over 25 charities in 2014 both local (for each office) and Global. Here are a few that are worth mentioning:
Kiva - This is an ongoing project that was started in 2009
Canadian Cancer Society - 6 individuals in the Calgary office shaved their heads or waxed a part of their body to raise funds
Alberta Children's Hospital
CHOC Walk 2014 - Optimal West employees participated in the Childrens' Hospital of Orange County (CHOC)
St. John Ambulance London UK
Canadian Red Cross
http://www.optimalpayments.com/about-us/corporate-social-responsibility http://www.kiva.org/lender/optimalpayments
Thank you affiliates
Gaffg would like to thanks the affiliates that took the time to vote. If you missed out on voting this year there is always next year. You only need to be a Gaffg Trusted Affiliate to qualify and you can contact us to get listed. We would also like to wish all the affiliate managers, affiliate programs and affiliates nominated and shortlisted for the iGB Affiliate Awards 2015 and wish you good luck. You can browse through our list of awards winners from our first 3 years;