Affiliate Insider Bootcamp 2018 Speaker Lineup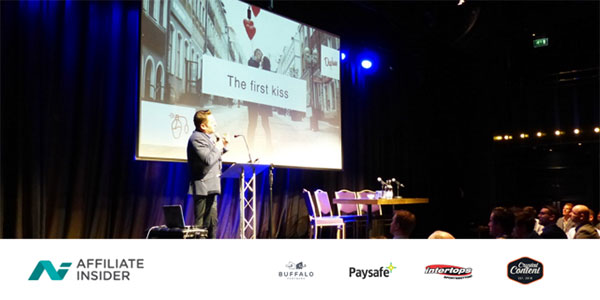 More than 100 sports betting affiliate entrepreneurs will be attending the Affiliate Insider Bootcamp running alongside next month's Betting on Football conference next month.
Held at Stamford Bridge in just four weeks' time on the 21 March, the first edition bootcamp event designed to help Affiliates in the sports betting industry growth hack and gain expert knowledge around digital growth has also attracted sponsorship from key affiliate marketing brands like : Paysafe's Income Access, Buffalo Partners and Intertops.
The lineup of expert speakers has expanded to include the likes of Sarah Sangster (Sangster Digital) , Martin Calvert (BlueClaw) , Andrew Edwards (Madabout.Media), Marcos Oliviera (Clever Advertising) , Per Wolf (United Gaming Partners) , Mark McGuiness (Betolimp) , Mathew Symmonds (Predictz) and Nick Garner (Rize.Digital) to name but a few.
Bertan Baytekin - founder of ProTipster.com explains why he's making the trip to Stamford Bridge to attend this years Affiliate Insider Bootcamp: "The affiliate industry is changing rapidly and its essential to be on top of the game in order to survive. Affiliate Insider's Bootcamps provide a depth of content that will allow us to regularly update our tactical toolbox so we remain a leading company in this market."
Robert Miller,Managing Director at Buffalo Partners commented: "Affiliate Insider has helped create a platform for us to promote, our news, promotions and content direct to a wide range of affiliates which helps us extend our brand beyond the standard industry events and publications."
Sharon McFarlane , CEO of Crystal Content said: "Affiliate Insider's Bootcamp and AffiliateFEST events are crucially important to the affiliate industry because it brings a depth of content direct to affiliates to help them learn about the latest digital trends and growth opportunities across all iGaming verticals. Affiliates that access these events get a competitive edge and a level of support to growth hack their business via personalised networking with suppliers that just isn't available at larger industry events."
Alongside an unparalleled access to high-level insight in the affiliate and sportsbetting industry decision makers, #AIBOOTCAMP2018 delegates will also be treated to the networking parties at Namco Funscape, the high-tech entertainment venue on London's South Bank, and Roman Abramovich's extravagant personal nightclub, Under the Bridge.
Affiliate Insider Founder and CEO, Lee-Ann Johnstone commented: "Affiliate Insider was founded on the basis of providing a platform that delivers in depth expert knowledge to help iGaming affiliates access experienced mentoring and a digital insights to help them grow their online business. Our detailed events and personalised networking serve to support delegates and operators create invaluable connections that promote continued revenue growth."
Don't hesitate to join any affiliate insider boot camp that you can find, no matter if you are new in the world of affiliates or if you have a lot of experience, there is always something new to learn like a new technology, trends, tools, networking, new software and other kind of important knowledge or connections that will help you increase the traffic of your website and at the same time increase the revenues.