AffiliateINSIDER Elevate: An ideal event for iGaming Affiliates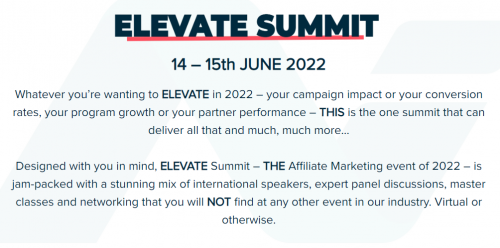 If you are in the world of Digital and Affiliate Marketing you should already know that it is essential to increase the impact of campaigns, look to the future and keep updated on industry trends, what works, what doesn't and what could emerge in the future.
That's why we take care of researching and keeping ourselves always updated in this world.
After the AMPLIFY Summit, a successful summit, comes ELEVATE Summit, a virtual conference also hosted by AffiliateINSIDER and aimed at digital marketing and affiliate marketing specialists who have the desire to increase their skills and performance, keep abreast of the latest digital marketing trends and expand their knowledge with great industry experts.
What ELEVATE Summit offers?
This conference offers to its participants great opportunities for their professional and personal development: they can establish good contacts, learn more about the industry and carry out digital marketing and affiliate marketing campaigns so that they can increase their impact on the market, consumers and the public, thus generating more sales.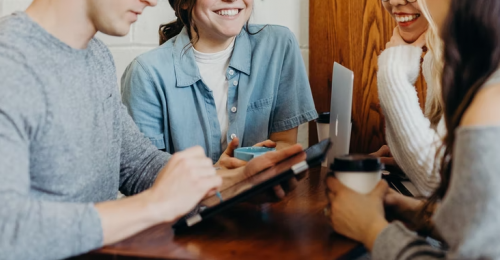 The content of this conference is a combination of important topics that are presented by leading experts in the marketing industry, including how marketing trends are evolving through Web3.0.
In addition, there are workshops in MasterClass format where brands, networks and agencies can meet to learn how to increase and elevate the growth of their business. Also, within this summit, affiliates attending the summit will be able to delve deeper into the iGaming area, with talks aimed at this important sector for today.
This event aims to help those working in the digital and affiliate marketing industry to meet and take stock of the current digital landscape and its constant changes, as well as to obtain valuable information from different experts in the field.
For this conference, in addition to having a series of experts, there will be the presence of various companies that will provide their knowledge and views on the era of digital communication, how they manage it and how they manage to increase their sales and get more customers. It will also serve as a great connection that participants can make to generate great growth in their businesses and digital campaigns.
Why is this summit ideal for iGaming affiliates?
iGaming is a fascinating area that is currently generating a lot of interest worldwide. It is a highly competitive, interesting and wide-ranging sector, which is why different conferences aimed at it are held worldwide. However, when talking about iGaming affiliates, we can see that there are not so many summits or events that are totally dedicated to this area.
ELEVATE Summit, within the area of affiliate marketing, creates a necessary and important space for iGaming affiliates, offering them talks that involve them and that can serve them to establish great connections, learn more about the subject and learn better strategies to generate sales and get many customers.
As mentioned above, this summit will be attended by experts and representatives of companies in this sector, which will make the event the ideal place for iGaming affiliates and for those who want to get started in this world.
How to attend?
With the conference held in the month of January of this year, attendees and participants enjoyed various learning topics taught by great speakers competent in the topics and that gave them great tools that helped them generate many ideas for the operation of the marketing area of their businesses and companies.
AffiliateINSIDER ELEVATE Summit will be held on June 14-15, 2022 and will be held as a hybrid conference, where those who wish to attend in person can do so in London, UK.
Those interested in registering and purchasing tickets, taking part in the event and obtaining more information can do so at https://affiliateinsider.com/affiliateinsider-elevate/

Check out our events page for more upcoming events!