Affiliate Interview with Elya from 1win Partners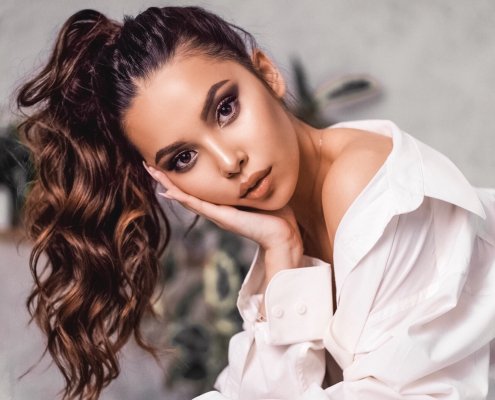 Elya, Affiliate Manager from 1win Partners, cordially talks with us about a bit of her, her incursion into Affiliate Marketing, and what affiliates can expect from 1win Partners.
We are very happy to have you with us in this interview. Let's start with the basics, as we'd like to introduce you to our readers.
1. What is your name? And what is your current role at the Affiliate Program?
My name is Elya, and I'm an affiliate manager at 1win Partners.
It's a program from a direct advertiser in gambling and betting fields, which are considered the most profitable digital marketing verticals today.
Also, our terms of cooperation are really favorable, for example: CPA is up to $200 per lead and RS goes with a starting point of 50%.
As for what I do as an affiliate manager, I help marketers to become successful 1win affiliates and make a ton of profit with us on a win-win strategy. So my current role is really an important one!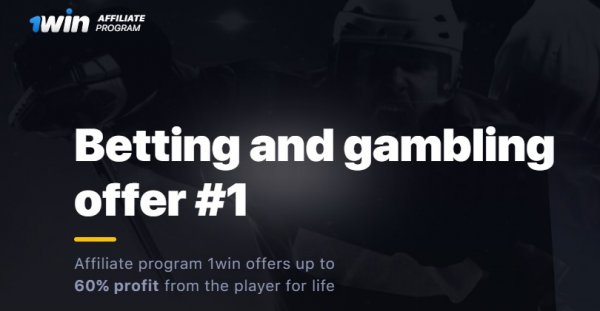 2. What is the thing most interesting to you that got you into this business?
The school I attended had a huge focus on maths, so calculations are my cup of tea, you could say. I always wanted to make deals and Affiliate Marketing is a great possibility to live up to my potential.
I'm also interested in digital marketing as a whole, since it's the future. The field is so dynamic and that's what I like about it the most. There's really no time to get bored. Knowing all trends and following them is a must if you want to have good results.
And of course, communication. I'm rather controversial when it comes to my personality, you know. On one hand, I love talking to people and helping them, but then on the other, I like numbers, rates and statistics as well. This business includes both, so as an affiliate manager I can do all the things I like.
3. What do you like about working with affiliates?
Everything! But there are some stages of cooperation I like the most. Like for example the very first one, which is the beginning of cooperation.
I take pleasure and pride in the fact that I bring new affiliates to the 1win Partners, and we can get to the new digital marketing heights together. Also, I like offering advice and sharing information about different traffic sources and GEOs.
One more thing I like about working with affiliates is telling them that the hold period is over. Although its duration in 1win Partners is only a week, which is way shorter than other affiliate programs have, I understand the affiliates who want to get paid as soon as possible. Especially if their traffic is high quality!
All in all, I like to communicate with people, so working with affiliates is my pleasure in all aspects.
4. What can affiliates expect when working with 1win Partners? Why should they join 1win Partners?
They can expect the best terms of cooperation on the market, as I mentioned earlier in the interview. 1win Partners provides high rates and helps their affiliates at all stages of cooperation. We also have a wide range of different GEOs. We accept users from the CIS region, West Africa and South Asia.
Moreover, every affiliate gets a personal account where they can find everything they will need to succeed: transparent real-time statistics, PR tools, and information about their traffic sources.
It's important to mention that 1win Partners provides partners with all the promo materials, such as banners and apps, for attracting users. Other advantages of our program are the compensation of negative RevShare balances and a personal manager, who's ready to help 24/7.
All of that makes 1win Partners one of the most attractive affiliate programs in the gambling industry. Actually, that's why affiliates should join us.
5. What sort of tools or features are there available for affiliates who sign up on the program?
Yes, I'd better get into details here.
Let's start with the real-time statistics on attracted users. Affiliates can see everything: the number of registrations, spins, bets, and the total amount of funds deposited by players, which is quite useful to understand how it goes
Talking about PR tools we offer 1win Partners affiliates ready-made promo materials, apps, landing pages, and other so much more for the ROI numbers they wouldn't believe. A Personal 24/7 manager is assigned to every partner to help in attracting users to the product and discuss new ways and GEOs that will bring in even more profit.
Needless to say that 1win Partners welcomes not only experienced webmasters but beginners as well.
6. Do you have any crazy stories of something that has happened to you with an affiliate?
Oh yes, there was this funny case. I was at the bar, off-duty you could say, and I met this guy. We had a couple of drinks and really had a nice time. But here's the best part: when he asked for my Telegram nickname, it turned out he was already a partner, and I've known him for months now.
7. What do you think is the most challenging about your day-to-day at work?
Working as an affiliate is a challenging occupation, but there are plenty of good things to speak of too. Every day is a challenge here because I want our program and affiliates to become better and never stop at what's been achieved. I want us to create something mind-blowing and reach new levels of digital marketing success.
As I said earlier, the field we work in is quite unstable, volatile I'd say, so we should, no, we must challenge ourselves every single minute to get outstanding results. But that's the reason why I got into this industry in the first place.
8. Are there any player or affiliate promotions that you are running for this year?
We've been prioritizing India for this entire year now, since conversion rates were staggering. Promotions for this GEO were all the rage, and this actually yielded results: profits for our affiliates and new players for us.
9. Anything else interesting you'd like to add for our readers?
Well, maybe just a bit. Digital marketing industry is full of something new and interesting. I'm lucky to have gotten into the field back then.
I want to encourage anyone who's ever thought of a career in this field: you can do this. Just believe in yourself, like I do! Anyone who's looking to monetize their traffic is more than welcome here. Time to achieve insane results on amazing terms together!