Affiliate Manager Interview: Eric from Global Live Partners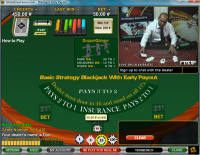 Global Live Partners is a featured casino affiliate program at Gaffg. The affiliate manager Eric took the time for an interview to discuss the their program.
The Global Live Casino brand is a live casino using video however this casino seems to stand out from other live webcam based casinos. Tell us more about the online casino and what makes it different?
What makes Global Live Casino stand out amongst other live online casinos is that our live games are broadcast direct from a real casino, the Fitzwilliam Card Club & Casino in Dublin, Ireland.
Most other live online casinos broadcast their games from a TV-studio setup.
Our customers can watch the real guests of the casino playing at the roulette tables and may join the action at any time.
Playing amongst real people is really something different. Customers that ever had any doubts about the fairness of online casinos can safely let those go.
With Global Live Casino, seeing is believing!
How does the live casino games compare to regular online casino games without the live dealer? Obviously games like blackjack take longer to play but do you think this helps retention as a trade off?
Yes, that is correct. Although our dealers are all very quick and professional brick and mortar casino dealers, the live blackjack game is slower than a traditional RNG blackjack game.
We also offer a non live blackjack game to players that prefer the faster game play.
The live blackjack has a totally different feel to it due to being played with a real dealer and results from a real live game.
Our customers tend to fall in love with this concept and stay with us for a very long time.
Many affiliates always worry about the stability of a company before working with them. What do affiliates need to know about your program to trust you and start working with you?
Affiliates can feel trust in working with Global Live Casino.
Our company is registered in Ireland and the casino holds an Isle of Man gaming license.
This license is one of the toughest ones to obtain and it puts strict rules on our operations, all of which we have fulfilled.
Client funds are kept "ring-fenced" in separate bank accounts and can by no means be utilized in marketing or such.
We work together with some of the biggest and oldest affiliates in the business (AskGamblers, OCR, Casino.co.uk, etc) which indicates that trust is not an issue when partnering up with us.
What are the popular games that are played at the casino?
The most popular games in Global Live Casino are the live broadcast ones like live roulette, live blackjack and live Punto Banco.
We also offer a live Texas Holdem Bonus game which is becoming more and more popular. Many customers recognize this game from the brick and mortar casinos and get the same thrill from playing it live online.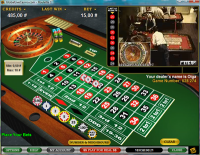 What can casino affiliates expect when working with the affiliate program?
Our affiliates can expect to have a very unique product to market.
We offer something that very few other brands do and this really sets us apart.
Affiliates can also expect to get personal and professional help and exclusive promotions set up by our team of experienced affiliate managers.
We pride ourselves in taking good care of our affiliates.
What are some of the future plans for Global Live Casino or are these top secret?
I can say as much as that there will be an addition of very interesting games very soon, both live and RNG games.
We also have a brand new website design being launched this spring. Did I say too much now? ;)
Eric is the casino affiliate manager for Global Live Partners.
Join Global Live Partners and earn 30% to 40% revenue share and give your casino players a different live casino experience.