Asian online casino affiliate industry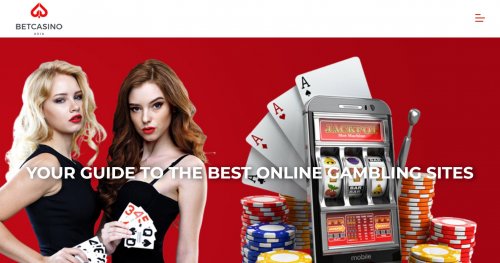 Asian markets, in general, are much different from what we are used to seeing in Europe and America.
Many professional affiliates consider Asian markets harder to break (regarding affiliate marketing) compared to Europe, North America, or Latin America because of how strict they are with online gambling. However, we will get into this later.
Despite the difficulties of Asian affiliate markets, the rewards for those who "make it" there are more prominent than those who made it in other markets.
Recently there's been an "affiliate's fever" in Asia, and now most affiliate programs offer up to 60% commissions, compared to Europe and America, which mainly offer from 30 to 40% in most cases but are generally less restricted. You can already see a big key difference between these two markets.
Additionally, European and American markets tend to be in a "comfort zone" since we are already used to using Twitter or Instagram to promote online casino brands. Still, some Asian countries (like China) use their versions of these social media platforms like Weibo (China's Twitter) and Douyin (China's Twitter).
This represents yet another barrier to break as affiliates need to use (and get used to) these app's algorithms to secure success in an already high-effort market.
Market regulations: Asia vs. Europe
There's no way to stress how much difference there is between these two markets in terms of laws and regulations; instead, let us go through the most important countries for both markets and explain each of their regulations briefly.
Asia market regulations:
Philippines: Even though the Phillippine Amusement and Gaming Corporation (PAGCOR) is a well-established and renowned entity that regulates and license online gambling, the Philippine online gambling future is uncertain.
Recently, the Senator of the Philippines, Joel Villanueva, filed a bill to ban all forms of online gambling in the country (September 20, 2022). Until now, all forms of gambling were legal as long as the PAGCOR approved them.
Villanueva mentioned that the cost of land-based and online gambling is not limited to money loss but extends to life and value losses.
Thailand: Like most Asian countries, Thailand offers limited (legal) online betting options; these include iBetting on horse racing and the state lottery. However, Thailand citizens cannot make deposits or request withdrawals at online casinos; instead, they need to go to land-based casinos to do both activities.
Japan: here, only horse racing and motorsports betting is considered legal. All other forms of online gambling are prohibited according to their criminal code.
China: has exciting legislation since all forms of online gambling are banned by law. However, only horse racing and motorsports bettings are allowed in Macau and Hong Kong regions.
Indonesia and Vietnam: share the same regulations regarding online gambling, where the only legitimate way to bet online is a licensed lottery. All other forms of online gambling are banned.
India: only sports betting and the national lottery are allowed. All other forms of gambling are banned.
These are clear examples of why people say Asian markets are more restricted than European and American ones (regardless of being restricted and regulated heavily).
Now, let's look into the European and Pacific market regulations:
Europe market regulations:
The European continent is fascinating regarding online gambling regulations and affiliate programs.
Most countries must abide by standard pilar regulations provided by the European Union. Still, each country has the freedom to decide how to approach both land-based and online gambling.
Of course, even if regulated by governments and entities, online gambling has more freedom of growth than in Asia. Also, most countries opt for some way of monopoly with state-run online gambling operators.
Here's a brief review of the most iconic countries in Europe and their approach to online gambling and affiliates.
Malta: the first EU member to provide services to gambling companies and is currently the most significant remote gaming jurisdiction worldwide.
Netherlands: they recently approved their first law regarding the legalization of online gambling; before this moment, all activities were considered illegal.
Currently, only casino games, slot machines, poker, bingo, sports betting (fixed odds), and live betting are available. Online lotteries and betting on non-sports activities are still banned; however, virtual sports are legal only if they satisfy certain conditions.
France: many land-based gambling forms are legal, but online gambling is limited to sports betting, horse racing, and poker. All other online betting activities are banned.
Italy: probably the most liberal country in the EU concerning online gambling regulations. Their licenses mainly cover skill games, poker, casino games, sports betting, lotteries, bingo, and horse racing.
However, as in many other European countries, regulations go towards advertising (directly or indirectly), sponsorship, or promotional communications, to the point that these activities could be banned in the future.
United Kingdom: even if it's not a member of the EU, the United Kingdom has a very open approach to online gambling as it is 100% legal in all its forms as long as the operator holds their gaming license.
Of course, the United Kingdom Gambling Commission (UKGC) license is one of the most challenging licenses to obtain in the world because of its strict regulations.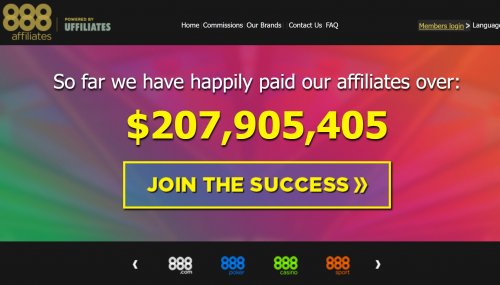 Top 3 Asia affiliate programs
Being at the top of one of the most competitive markets is challenging. Here we will show the best affiliate programs from top-tier online casinos in the Asian market.
888 Affiliates: a top-tier brand inside and outside Asia with a wide selection of online casino brands. This program offers up to 40% in revenue share commissions and up to $100 in CPA.
Kingdom Casino Affiliates: this brand's products are available in 37 languages and hold together a vast game library with over 5,500 games. They offer up to 50% revenue share deals and four unique brands to promote.
TrustDice Affiliates: this is an insanely good affiliate program, home of the crypto casino that shares the same name (TrustDice Casino). They offer a 60% revenue share deal paid in cryptocurrencies.
Asia is an excellent yet uncertain market
As you can see, Asia has enormous potential when it comes to online gambling. Still, their laws and regulations make it almost impossible for external companies and operators to consider competing in the Asian market.
Established operators would instead focus on regulated or soon-to-be regulated markets (like those in Europe, North America, and Latin America).
Because of this uncertainty, LeoVegas Casino and Royal Panda casino decided to exit the Japanese market. It won't be a surprise if more prestigious online casinos follow the same path.
Of course, there are still fantastic Asia-based casinos, such as AW8, K9Win, MyBet88, EuBet, and Hfive5, which also have their affiliate program still betting to make it in the competitive and restricted Asian markets.
In other words, Asia markets can be considered high-risk, high-reward options for affiliates and online casino operators.
It is undeniable that the necessity for consistent affiliates in the Asian markets is fundamental, and most affiliate programs are willing to reward those who take this challenge with higher commissions.
Even though it is very early to know what the future of online gambling and affiliate marketing will be, it is exciting to see how Asia's story will unfold and if Europe will consider the unification of its laws and regulations to make it even more accessible for all parties.
If you wish to keep updated with the latest Asian casino reviews, alongside any helpful information about them, we recommend visiting betcasinosg.com.