AskGamblers.com announces new design & relaunch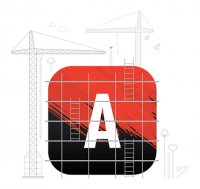 AskGamblers.com has announced the relaunch of the site for April 23rd, 2014 and if you know anything about this casino portal is that they have always been the innovators of design and user experience.
AskGamblers.com is one of the most recognized online casino portals around, having won the iGB Best Casino affiliate awards for 2 years (2010 & 2012) along with making the EGR Power Affiliates list in 2010 to 2012.
The portal probably gets more recognition for the design than it does the features, although the site has been a leader in many areas. The site aimed to protect players with their casino complaints section, which it helped to connect casinos with players to resolve any disputes.
Their system is more automated, where users and casino operators can quickly come to a resolution in a timely manner. AskGamblers has helped players recover large sums of money.
The site itself is loaded with useful information and features, making it a quality casino portal, and is also a Gaffg Trusted Affiliate. What can players expect from a new site? They should expect one that is mobile ready and that looks good and functions well on any device.
The site will probably push the boundaries when it comes to user experience and user interface design (UX). The old design is a few years old and will still look more advanced than many other casino portals around.
The press release from AskGamblers
Since its launch in 2006, AskGamblers' goal was always to make everything as simple as possible for the players - to find all information needed on online casinos, redeem the best and the latest bonuses, to enable players to share experiences with other members of the community, and maybe most important, to get enable them to get help when needed. It's no wonder that it is recognized as the best portal for the purpose of online gambling - 3 500 000+ monthly page views, 1 500 000+ monthly unique visits and 10,000+ fans on social networks.
But now, AskGamblers is taking everything to a whole new level. Pushing the boundaries of the industry's very concept of functioning and design means that AskGamblers is influencing the industry with its every change. A few years had passed since the last redesign of AskGamblers.com, and this one is going to be the biggest one yet. All website aspects are improved and enriched.
Not only it is going to be tasteful and beautiful with its hot flat design, but it's going to change how visitors browse and explore in search of a bonus or a piece of information. Faster, nicer, more accurate. Plus, users on all devices are going to have a unique and amazing experience too.
Launching is scheduled for the 23rd April. Until then, everyone can take a glimpse on how it's going to look like here on this teaser page: www.askgamblers.com/new. Also, there is a way of being the first to know when it goes live by simply entering an email address and the notifications will be sent the second it goes live. Here is a look at the previous design. For the new design, visit AskGamblers on April 23rd, 2014.
Innovation is important not just in logos, technologies and science but in websites too, we all like new things, new trends, and we like to renew ourselves from time to time, and we also like to see how websites improve and become more user-friendly and AskGamblers is not the exception since we have seen how this website since the beginning is always working double time to improve and offer the best updated and accurate information about online casinos, slots, affiliate program, software and other gambling related content and this website is one of the few that allow you to leave your own review for each casino, slot or affiliate program or any other gambling site.