Best Task To Do Manager Programs 2012

When you need to Get Things Done (GTD), sometimes a good task manager program to stay on top of your To Do Lists and be more organized
There are probably hundreds of websites, programs and apps where you can organize your tasks and todo lists.
Some people like to do this on pen and paper while others are quite happy doing this all in Excel.
If you need to be more organized this article compiles a list of some of the best rated apps and websites where you can keep track of your tasks and get things done.
Many gaming affiliates have plenty of things that need to get done and with a very large list it helps to have a program to help organize this better and assign priorities. Presenting our recommended task manager / to do list programs for 2012.
Remember The Milk
No more forgetting the milk with Remember The Milk.
This program picked up lots of fans by offering the program for free then they decided to charge money while severely limiting their service.
With so many free options available, RTM had to keep up their basic free service while not making it too limited.
This task program also has a bright clean user interface and is available on any platform you can think of: Android, iPhone & App Store, Blackberry, Gmail, Google Calendar, Twitter and Outlook.
You can always access your information on any browser which makes RTM probably the most complete program.

Astrid
Astrid Task is a To-Do list, personal organization and group collaboration.
This program is available for iPhone, Android or through a web browser.
In the past year Astrid has redesigned their app and interface to follow the trend of having a white background and friendly user interface instead of their previous black background.
In addition to being able to create tasks and populate your to do list, you can keep track of previous tasks that have been completed which is great if you want to track results and review your achievements.
You can assign tasks with Astrid, add due dates and times, make repeated tasks, set priority, add to customized lists such as personal, public, home, shopping and add a description.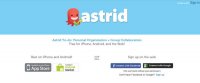 Any.DO
Any.do is a GTD program that at the time of writing is available only for Android but with promises of launching for iPhone, Web and Chrome.
Aside from being a great program it's main attraction is the simple design and layout.
You can add in any task and sort by date, put in a folder, add priority and when you are done your task you can swipe your finger to cross off the task.
It even has voice activation to record your voice.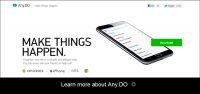 Wunderlist & Wunderkit (rest in peace)
www.wunderlist.com
Wunderkit is the main program we will discuss which features Wunderlist.
Wunderkit goes above and beyond what the other tasks programs do.
Wunderkit helps you work on projects and collaborate with people so you can share tasks or keep them private to yourself.
Probably the best feature is the create workspaces for any project and connect other users to that work space. Here you can assign tasks to others and create notes.
Each workspace has it's own dashboard to keep everyone up to date on what is happening with the project.
Overall we recommend Wunderkit as the best task list program around. It is available on browser or for iPhone, iPad and as a Mac download.
Wunderlist is available on browser, Android, ios and Windows download.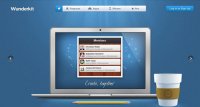 There are many other programs not covered here and we could spend all day covering the long list but you just need one program to get the job done.