Betzest Affiliates: Just in time for World Cup 2018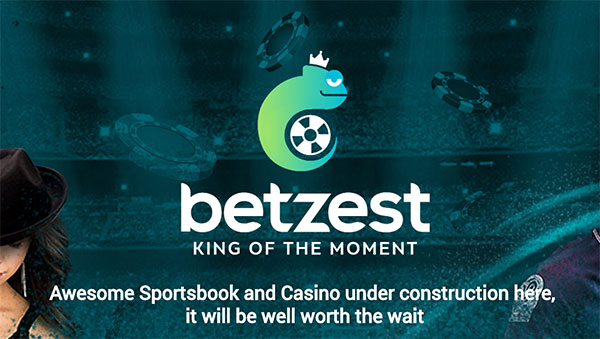 With the 2018 World Cup getting close, affiliates would do well to start promoting live football betting sites. One particular brand that they might want to give a try would be BetZest. Although relatively new (and still not officially available), this online casino and sportsbook has a lot to offer.
It has a great selection of casino games, great promotions, and more importantly, some of the best odds not just for the 2018 Russia World Cup but also for other sports/sporting events.
A proven management team
A good reason for choosing to promote BetZest (over other online casinos and/or sportsbooks) has to do with its management team. Composed of industry professionals who already have years of experience, the online casino and sportsbook already has affiliates and independent casino gaming portals abuzz. Affiliates who promote the brand are guaranteed that the players they refer will get to enjoy excellent customer service along with reasonable bonuses and great odds. This management team understands what makes players and bettors tick so affiliates won't have to worry about referral retention.
SportingTech and BetRadar
Other than great odds, BetZest also offers accessibility and ease of use for its players. The sportsbook makes use of SportingTech and BetRadar to deliver great odds to players regardless of the device they may be using. With SportingTech, BetZest has a top sportsbook platform that allows its players to set bets for their favorite teams anywhere and on any device. As of now, the platform supports more than 50 sports, over 500 betting markets, upwards of 200000 live events on a yearly basis. Providing the data and odds for this platform is BetRadar. The sportsbook makes use of the company's sports betting data and solutions (in combination with SportingTech's platform) to provide players with the best odds for sporting events like the 2018 World Cup.
Not just for sports betting
To complement their brand's outstanding betting platform, the BetZest management team also made sure to provide players with a topnotch casino gaming experience. To accomplish this, the online casino section features titles from developers such as Microgaming, Play'n GO, Yggdrasil, Quickspin, Evolution Gaming, Lucky Streak, XProGaming, and NetEnt.
Unlike most online casinos, BetZest uses the WeAreCasino platform to deliver the casino games from the above-mentioned developers to its players. While it is relatively new, WeAreCasino is by no means lacking as a platform. It has its own portfolio of casino games that were developed using HTML5 and are playable on almost any device. The platform is also flexible enough to host casino games from other developers.
The ideal sportsbook and online casino for affiliates to promote
Players typically tend to stay longer with brands that feature what they want. Owing to its management team, BetZest is shaping up to be a brand that players are going to patronize. Thanks to its use of SportingTech and BetRadar's technologies, BetZest is still going to be relevant even after the 2018 World Cup. The flexibility of its WeAreCasino platform also means that its online casino section always get a steady stream of the newest and most exciting casino games. With this in mind, affiliates would do well to promote this online casino and sportsbook. Of course, it's important to note that the online casino and sportsbook is still far from finished.
As of now, its website is still under construction but affiliates and players can expect it to go live months before June (the start of the 2018 World Cup Russia). In addition, there's still no word on whether it's going to being one of those No wager casinos that happen to be growing in popularity these days. Regardless, BetZest definitely has what it takes to be in the conversation of the Best UK Mobile Casinos (or online casinos) when it goes live.