Is Blackjack still a profitable gambling niche?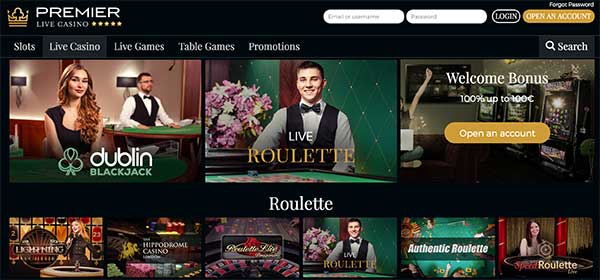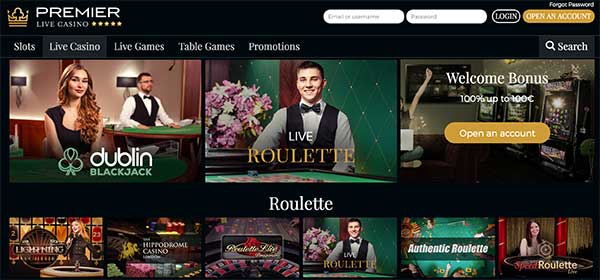 This might sound like a silly question but it's a legitimate one. Does blackjack make money for the house? Why are there not more blackjack focused online casinos? Blackjack might be a prominent casino game but it doesn't seem to be the one that casinos make as much money off of but doesn't mean it's not a profitable niche.
Mathematics of Blackjack
Looking at the mathematics of blackjack we should know what's at stake. Players, webmasters and operators should understands the maths behind this game and how it varies when you adjust the rules of the game and the number of decks in there. It helps to know about the random number generator (RNG) and how it works. For players they should know and assume the numbers are random for 2 reasons: one to know they are not rigged and secondly to know that you cannot count cards and become a profitable player.
If we assume single deck blackjack with blackjack payout of 3 to 2 for a blackjack, the house edge is approximately 0.5% or a return to player of 99.5%, this is of course played with optimal strategy where you don't make mistakes as a player. Even bad blackjack players are not severely reducing the RTP as much. Players on average tend to turn this 0.5% house edge into around 2% house edge based on repeated bad plays. If a game has unfavourable rules then this game could easily have a house edge over 1% and bad plays can make things worse. That said slot players can wager more money over a similar period of time and the RTP is higher for blackjack players than it is for slots players.
Slots vs Blackjack
An online slot game will have a house edge of around 4% to 5% or a return to player (RTP) of 95% to 96%. A lot game can be spun anywhere from 10 times a minute to over 20. Talking to many casino representatives. Slots are played with a bet size of under $5 per spin. There are however slots that offer the ability to exceed $100 per spin. Comparing this to blackjack, the average bet sizes are not far off compared with slots and it's possible to wagering $5000 on a single hand of blackjack. Even a high roller blackjack player might be wagering a lot, at a 2% effective house edge, the turnover to the casino isn't as great.
Also another thing to consider is many blackjack players will play other games including slots. Blackjack can act as the gateway for a player to find a casino but it's not often that this is the only game they will end up playing.
Blackjack: the bonus factor
When online casinos first came online, bonuses were offered for players and the wagering requirements were completely different than they are today. Back in the day, almost all games were eligible which allowed advantage players to take advantage of these blackjack bonuses and make a small profit from the casino. Many casinos have since made blackjack ineligible for a signup bonus or made the wagering requirements significantly higher than what a player would have to play on slots. In short, casinos were really preferring players would be and act like a slots player which seems the more profitable type of player. If we take a look at the online blackjack guide from casinotoplists.com, they explain the differences in how blackjack works online vs land based casinos. Online, a casino has to worry about bonus hunters playing blackjack whereas landbased casinos, they have to keep their eye out for professional card counters and card counting teams. That is if they have favourable conditions for advantage players.
Blackjack bonuses are certainly available to players but players should always read the terms and conditions before playing any bonus and should look specifically to see if blackjack is prohibited from any bonus or to see if blackjack contributes a lower percentage of the wagering. For example a casino might offer a welcome bonus of 50% with wagering requirements of 30 times the deposit and bonus. Often you'll see blackjack count as 2% to 10% towards the wagering which would results in higher wagering. This corresponds to 50 times wagering for 2% contribution and 10 times wagering for a 10% contribution. If we use the 30 times wagering on all games as the example then for blackjack a player would need to wager 1500 times the deposit and bonus on the 2% contribution.
History of Blackjack domains
Before we go into the history of blackjack based domains we will focus on the singular keywords and blackjack domain sales history. Once upon a time, domains like blackjack.com, poker.com, gambling.com and bingo.com were once the most sought out domains. Now if you look at these domains, they have no brand personality and you have to ask yourself what are these domains and websites doing today? These domains have sold for big money back in the day so the original owners are the ones whom cashed out the most from this
We can see the public domain historical sales of blackjack here

http://dnpric.es/?q=blackjack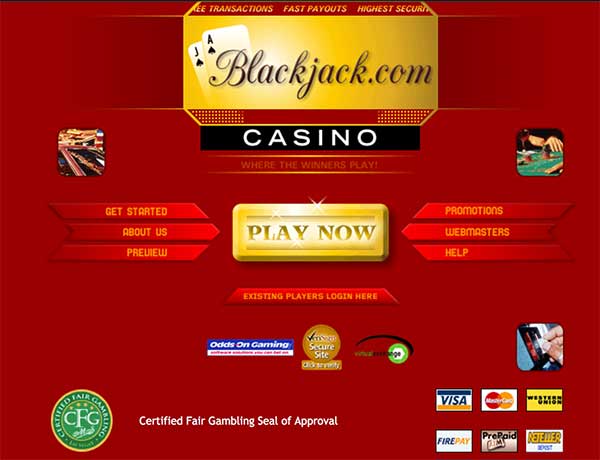 We can see that blackjack.com sold for $460,000 USD in January 2003. It's a decent amount but it just shows that this domain is highly overrated.
Did you know that blackjack.com used to be an online casino? You'd think if it was a successful one it would still be in business today. It seems quite clear that the ownership of blackjack.com has been tossed around like a hot potato where it's changed into another website from a casino to an affiliate portal and today it's simply a terrible site that isn't even a good affiliate website. It makes you wonder what the owners of this domain are doing with it and it looks like they simply gave up on this project.
Other failed blackjack sites
vsJack
vsJack was an online casino that was online for barely a year before folding. It seemed like a great concept but it was the only game you could play there. If you compare new casinos like Codeta and Premier Live Casino for example, these sites are live dealer casinos so it's a unique concept in table games but also they offer slots games too. Now had these been casinos focusing on blackjack, I don't think they would last in business.
Overall players might pick a casino based on their selection of blackjack games but it's not the only thing that keeps them there. A casino usually needs to have a good selection of games. There are some casinos that are focused solely on slots without a single table game but you'll almost never see the casino that is exclusively blackjack.