BlueRibbon confirms partnership with Optimove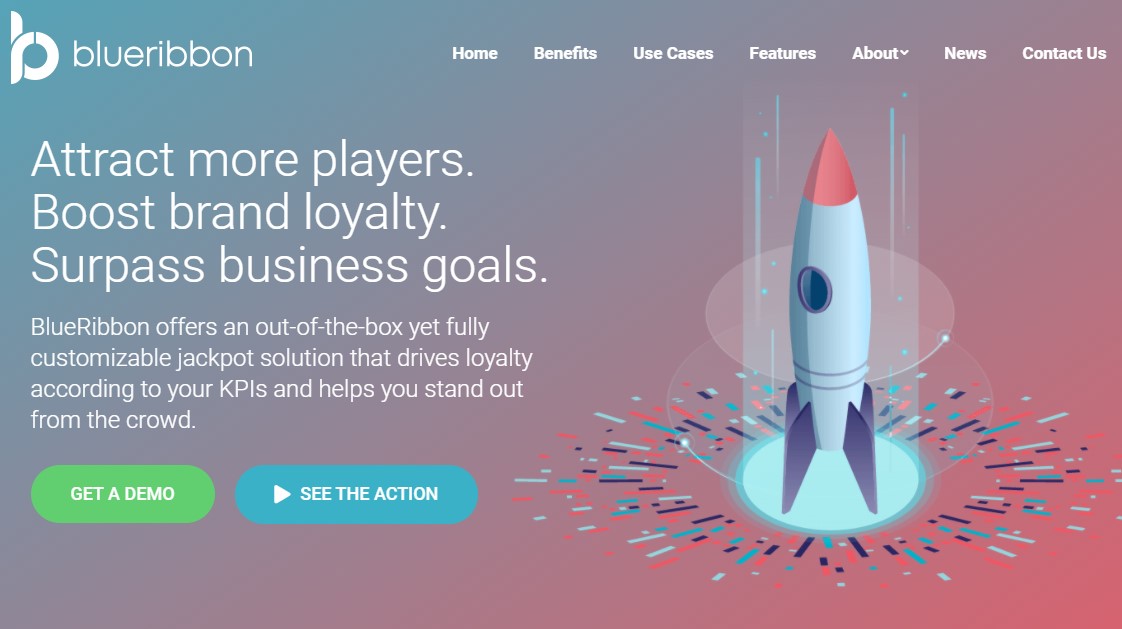 B2B marketing platform provider BlueRibbon Software has announced a new partnership with Optimove, the leading CRM Marketing solution in the gaming space.
BlueRibbon will build an out-of-the-box integration with Optimove, enabling Optimove users to create custom jackpot campaigns to help increase player engagement, loyalty, and retention.
Optimove provides gaming operators with an advanced technology suite, enabling them to scale their CRM marketing by creating, orchestrating, measuring, and optimizing player-led journeys.
BlueRibbon's marketing engagement platform gives operators the ability to create unique jackpot campaigns that resonate with each customer segment, driving players into action and incentivizing them.
BlueRibbon's co-founder, Dan Fischer, said: "We are thrilled to partner with an industry leader like Optimove as we share their vision of providing operators with best-in-class marketing solutions that deliver real and unique value.
"In the current environment, iGaming operators are constantly seeking out new ways to capture players' attention, and we believe that our jackpot solution will deliver in spades. With BlueRibbon, operators can further take advantage of the player data they have, to deliver personalized marketing campaigns that keep the player experience fresh and exciting through attainable winnings."
Also, Yuval Shefler, CP of strategic partnerships at Optimove, added: "BlueRibbon's gamification solution is a great complement to our platform. Their innovative approach to jackpot marketing campaigns will allow our users to build smarter, more effective jackpot promotions that are uniquely tailored to every player's behaviors and preferences.
"We always aspire to expand the value we bring for our clients, whether it is developing new product capabilities or partnering with leading solution providers, as is the case with BlueRibbon."
After having reached this deal, BlueRibbon is set to increase its number of registered players in a short period of time. Jackpot games have become the most searched for titles within the online gambling industry over the course of the last few years.
There are many reasons behind that particular fact, such as simply winning a massive Jackpot. It perfectly shows how jackpots changed the dynamic of the gambling titles. Currently, slot machines with jackpot systems dominate the world's market and often replace devices that do not offer this specific feature.
Of course, the number of games played on slot machines with jackpot systems has increased in the last years and the players are likely to go for a more decisive title if they have a chance to put their hands on some massive cash wins.
After all, it is important not to forget that in order to bet, you have to invest some of your money. So, most players just decide to take the risk and go all in playing a jackpot title instead of a game that will not offer them high earnings.
Following the growing popularity and the dynamic development of the gambling industry and the online systems in recent years, game makers can provide unlimited possibilities for the development of modern jackpot systems.
Most of them are simply based on the latest electronic and software solutions with the effective use of the Internet. They can be fully customizable depending on the market and the needs that the casino's operator has.
To keep on accumulating reasons why the players love jackpot titles, thanks to the simplicity and the additional chances of earning high amounts of money that a jackpot system offers, mature players with their own playing habits are more likely to change their routines and get to an even increased level of entertainment, helping them engage with the game and the online casino that they are part of more quickly.
As a matter of fact, it is a truth that benefits not only the players themselves but also the online casinos and game makers, since this vivid opportunity that the players perceive, make them invest their money on the games frequently, allowing the multiple operators to increase their daily earnings.
Additionally, you do not have to win all of your games to enjoy bigger payouts when you are playing a jackpot title. You can also get them when you win a majority of the games in the set jackpot. This is actually a fact that may vary depending on the online casino that you are part of it, but it is what happens in most cases.
Overall, it is quite clear that the online gambling will keep on growing in the following years and the jackpot games certainly play a big part into that undeniable growth. The games will keep on evolving as well as the operators and the winning opportunities.
For example, the players are able to play any game they want from their mobile devices. It is a feature that seemed impossible some years back. However, it is real and improving each and every day now. With that being said, the expectations regarding the many benefits and winning chances that may come out from this partnership between BlueRibbon and Optimove are quite eye-catching.
The players are hoping to start enjoying high-quality jackpot systems that could make them earn some extra cash in a matter of minutes only. If you are curious about it, you may visit the BlueRibbon site to check all the new offers that are available to you on a daily basis.