Mojo Affiliates Interview with Tabitha Monroe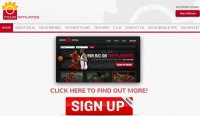 Affiliate manager interview with Tabitha Monroe from Mojo Affiliates.
1. Tell us about the Mojo Affiliates program
Mojo Affiliates
is a program that represents global brands such as GR88.com and GEObet.com. Our brands offer casino, sports, poker and bingo. We have full site translations in Spanish, Russian and Portuguese and an integrated Google Translate system for all other regions. Our mantra is that every affiliate who joins our program enters into a partnership with us – this means that we offer all services, personal attention and any resources they may need to be successful in promoting our brands.
2. How long have you been in online gambling?
I have been involved in this industry since 2011 so I am relatively new but fortunately I work closely with my mentor, Rak Karan who has been in the gaming world for years.
3. What got you interested in the online gaming industry?
I enjoy the dynamic group of people that I get the opportunity to work with and within the affiliate community I appreciate that a lot of the connections are personal.
4. Do people think you are crazy working in gambling or take you seriously when you tell them what you do?
Yes! My friends actually think I am some sort of secret agent because I am always in some foreign city and they have no idea what I actually do… When I take the time to actually explain it they almost disappointed at how normal it is.
5. What do you like about your job at Mojo Affiliates?
I enjoy that every day is something different and that although I have the title of Affiliate Relations Manager, my role is so diverse that I get the opportunity to work in every aspect of the gaming and affiliate industry.
6. The Mojo Oktoberfeast looked like a blast and the next Mojo Feast will be at the 2014 London Affiliate Conference. How do I get in and what can affiliates expect at the London Mojo Feast?
Yes! We had so much fun with our affiliates in Barcelona at Oktoberfeast. We have something huge planned for London, it's such an iconic city that we definitely had to do it up big. Let's just say that with what we have planned, the authorities may be called and lives changed forever – if anyone, including yourself, wants in on the action you can email me at
[email protected]
with a really good reason why you should come.
http://www.mojoaffiliates.com/mojo-feast/
7. Mojo Affiliates is up for a few iGB Affiliate Awards including best affiliate manager and numerous categories for best affiliate program, why should affiliates vote for the program?
At Mojo, the way we operate is to consider every single one of our affiliates as a personal relationship. We offer numerous bespoke services, which we support with personal attention, and consistent follow up and outreach making sure that our affiliates have every tool at their disposal to be successful. And, if I am being honest, we know how to party, to us, having a good time with our affiliates is as important as getting our job done.
http://www.igbaffiliate.com/events/igbaffiliateawards/
8. Mojo Affiliates is also up for the Gaffg Awards for trusted affiliate program and trusted affiliate manager where affiliates can vote for up to 5 affiliate managers and 5 affiliate programs. The question is, should affiliates vote for Tabitha, Rakesh or both for trusted affiliate manager and why?
Would it be bad if I offered to bribe affiliates with invites to the feast so that I get to win? Haha, just kidding Rak and myself we are a unit (we nicknamed ourselves TabaRak) - so in my eyes we should both be voted for, as our partnership is as unique as it is effective.
/resources/affiliates/gaffg-awards
9. For affiliates that are not yet working with Mojo Affiliates, why should they join?
They should join because we are the entire package. Rak and myself operate on a system of making friendships and lasting connections with our affiliates. While this may be done through many a drunken night, we have fun doing it and we love what we do. To us, going above and beyond for our affiliates is second nature and, we just to happen to throw the best parties! You can read the review of
Mojo Affiliates
or
join Mojo Affiliates
.