Classic Affiliates ceasing operations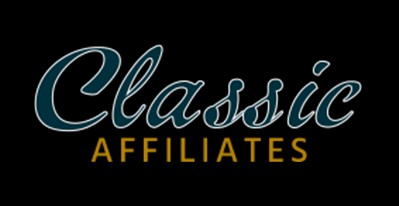 Classic Affiliates, a relatively new network that offered its services to the UK market has suddenly closed along with all its brands.
The following message has been circulating amongst its users emails:
"With great regret, we are closing the Classic Affiliates network today with immediate effect. Over the last few months, we have been trying our best to raise funds to run the network. However, all our efforts of securing funding have failed unfortunately despite months of trying and the ongoing pandemic has only made it more difficult to raise funds".
They also claim that "reduced margins" in the UK market are making matters even worse as they can no longer support payment of their services making them take the ultimate decision to close down the network to prevent debts from piling up.
Apparently, they seem to still be holding their word on pending commissions as they appear to keep "committed" to pay these out over the coming months.
As of now it's still not set in stone if their casinos will stop functioning but their website is currently showing a 404 error (page not found) and they also made it clear that their affiliate software provider would be taking everything down due to not being able to keep up with payments.
Classic Affiliates was the affiliate program for Blue Fox Casino, Sparkle Slots and Bright Star Casino offering up to 40% revenue share in its business model.
Sadly, Classic affiliates and its brands are some of many iGaming companies that have been closing down in the last year.
The current worldwide crisis certainly has made matters more difficult for everyone. The companies depend on the customers, but due to the lack of jobs and regular income sources, there are not that many customers available.
Classic Affiliates used to operate within the United Kingdom territory. This country's authorities have made public the creation of new regulations that iGaming companies must abide by instantly.
These regulations are meant to make gambling safer and less intensive for the players. Certainly, many online casinos and affiliate programs disagree with these new rules and conditions imposed by the gambling commission.
Many iGaming sites have refused to follow some of these orders, which have left them with no more alternative than to stop operating within the United Kingdom borders.
These fresh regulations include the introduction of limits on spin speeds, as well as a permanent ban on features that speed up play or celebrate losses as wins. The operators must clearly display to the player their total losses or wins at all times. No disguising is allowed.
The moves made by the United Kingdom Gambling Commission come in response to concerns over what are known as online slot games. These are games that are designed to mimic slot machines in real-life betting shops and casinos.
On average, these slot games account for a total of 70% of all the games that online casinos have available to its players.
According to the Gambling Commission, these slot games have by far the highest average losses per player of online gambling products within the British territory.
Online slots and other casino-style games have become the most popular way for the British people to gamble.
According to the Gambling Commission, the British people spent £2.2 billion on online slot games in 2019, and some estimates suggest that the United Kingdom currently accounts for 15% of all these games.
One of the bookmakers' cash cows, the fixed-odds betting terminal, on which consumers may play casino games in shops, has previously been targeted by the Commission.
Restrictions
They have now moved on to the internet equivalent. The new limitations are intended to create a limit to the games' potency and addictive nature, as well as provide the customers with greater control over their spending and, of course, their winnings. A restriction on reverse withdrawals, a feature that allows customers to re-gamble money they have previously asked to withdraw, is also being implemented.
"Evidence shows that reverse withdrawal functions present a risk to players because of the temptation to continue gambling," said the Commission.
After having mentioned simply some new regulations imposed by the United Kingdom Gambling Commission, it is clear and very easy to understand why many iGaming sites have been closing down recently.
The commission has expressed its desire to block each and every gap that these sites may use to take advantage of the British citizens.
Tolerance is surely not up for discussions when it comes to the online betting sites that operate in the United Kingdom.
Critics
The United Kingdom Gambling Commission has faced a lot of criticism over the last few years. Most of them due to the high number of players that suffer from gambling addiction within the territory, many families and players have accused the gambling commission of being too lazy to act against the large number of betting sites operating in the country. That overwhelming number of critics has pushed the gambling commission to take action and impose new regulations such as the ones that have been previously mentioned.