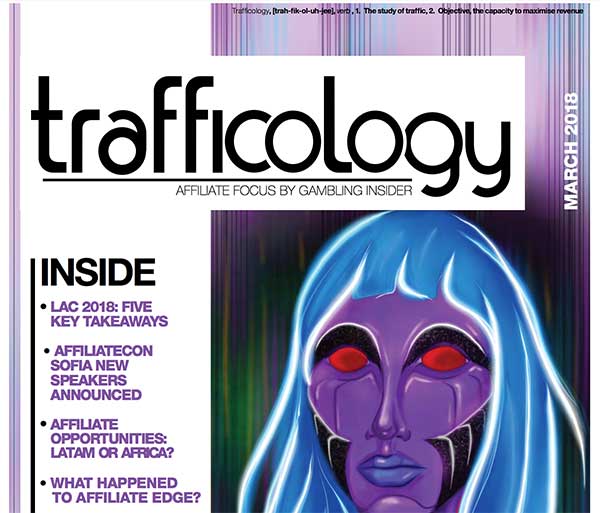 Gambling Insider's digital magazine Trafficology has released their March 2018 edition and there are some affiliates that are not too pleased with the content. You can read Trafficology's latest issue here. So what's the fuss about the interview? Some of the questions asked were about previous legal proceedings against Affiliate Edge by an affiliate, questions about shaving and de-tagging of players from affiliate accounts, about late payments and retroactive changes in the affiliate terms and conditions.
The answers probably won't sit well with affiliates and raises the question of why Trafficology gave Affiliate Edge the platform to advertise and share answers without a place to discuss them nor naming a person answering the questions. CasinoMeister didn't take long to post their displeasure with the article and published this critical article of Gambling Insider. Dave from onlinecasinoreviewer.com was equally critical on Facebook and it was the OCR in question that was the one with the legal challenge, you can read more on the results on the OCR Affiliate Edge legal challenge article here.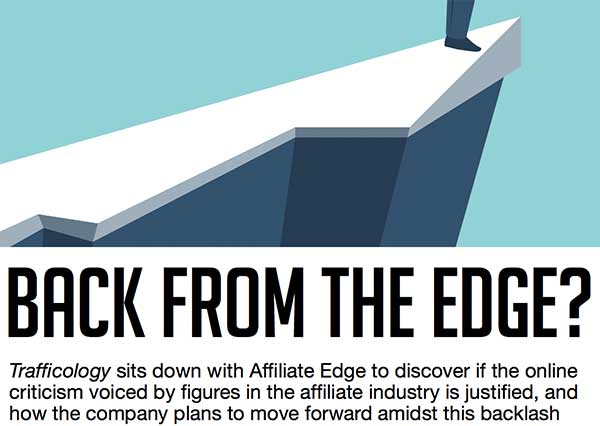 The irony of this article is that it has the potential to alienate the very affiliates that Trafficology wants to try to attract. The questions posted by the interviewer demonstrate that they possibly knew about the issues in question. It is quite possible that the questions were created by Affiliate Edge themselves to attempt to work on PR damage.
Prior to this latest edition of Trafficology, there was a rally behind the OCR to help them pay for the legal costs endured in their court case. CasinoMeister was one of the first to make a donation and a substantial one and other affiliates chipped in to help a fellow affiliate. All of this has lead to a discussion of creating an affiliate union where the union could aim to help affiliates in situations like this in fighting court cases and just working together to ensure that programs don't abuse their power.
For those affiliates that are interested in participating in an affiliate union, you can see more what ThePOGG has compiled for a framework and to learn more you can visit:
https://thepogg.com/affiliate-union/
https://www.casinomeister.com/forums/threads/affiliate-union.83179/