Sports betting Affiliate Guide to World Cup Betting 2022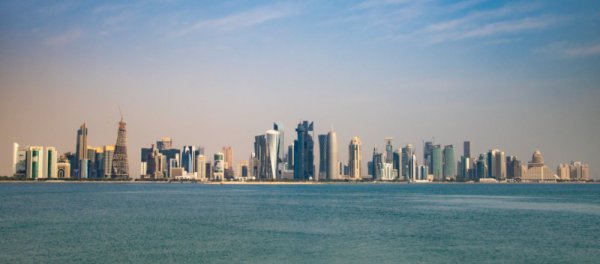 The next World Cup event will be in Qatar starting Nov 21st and ending Dec 18th. This article could easily been titled "How on earth did Qatar win the rights to the World Cup" but I think we all know the answer to that.
Speaking of money, if you are an affiliate then this is a major betting event to cash in on. Qatar 2022 will definitely be one of the most watched events this year and every tournament just gets bigger and bigger. One featured bookmaker for the World Cup is GemBet and that goes for the GemBet affiliate program too.
For some affiliates, the traffic in one month alone can easily represent the most commission you can earn all year. This guide is a 3 part guide to being a sports betting affiliate and promoting major sporting events like the World Cup Qatar 2022. If you are an existing affiliate, you can totally skip part 1 which is meant for newbies looking to start a site. Parts 2 and 3 are for established affiliates.
Setting up a website or community
Ways of integrating World Cup content into your websites
Cryptocurrency sportsbooks: new options for affiliates.
Part 1: Setting up a new affiliate website or community
If I wrote this article 5 years ago, I would have focused on making a website. In 2022 everything is difficult and I also added community. A community can be a lot of things whether a Facebook group, a forum, Discord, Telegram, Twitter or even YouTube. Even a newsletter is part of a community so that represents another platform. Some would call all of that social media but I call it a community where you have players and people interacting with you more.
If you just make a website then social media can be a tool to redirect users to your site.
Setting up your website
Creating a website is a daunting task if you have never done it before. If you are up for the challenge then you have an infinite number of ways to set one up. We preach what we know and what we know is WordPress is still the best CMS.
What is a CMS?
CMS stands for content management system. If buy a domain and get hosting for a year, you can get a WordPress website setup quickly. If you've not done this before, you could spend a good weekend setting one up.
Setting up a community
You can always setup a community with a website so it doesn't hurt to have a Facebook group or something private or public.
Pro tip: if you setup a forum, the content in the forum can rank in search engines.
If you are going to set up a community, find some guides that teach you how to market, maintain and grow your communities. Communities require constant work so you'll want to be consistent start to finish.
Ways of integrating World Cup content into your websites
Your content can come in a few different types depending on the topic of your website. That list looks like this;
Direct world cup content
Generic sports or just football/soccer
Casino and gambling content outside of sports betting
Non gambling content
Let's address non gambling content. If you have a site that isn't about gambling or sports then you could be missing out. Actually you might be missing the point. Sure you'll get the attention of your users but that doesn't help if your users are not into gambling or football/soccer.
Casino and gambling content
Let's assume you have a casino focused website. Casinos are probably the most lucrative part of online gambling. You can inject betting content into your menu or simply do blog posts to feature popular betting props on the tournament itself. There is a good chance that maybe 10% or more of your users will bet on sports so why not give them some content.
You could easily feature ads and bonuses of different bookmakers. This can also be shared on social media and in your newsletters. Many gambling sites that focus on casinos will often have some World Cup content when the games approach.
Generic sports and soccer/football sites
These sites actually have an easy time ranking for tough keywords related to betting. If you search for "world cup betting odds Qatar" you'll find some of these sites that are normally football first as a focus.
Direct World Cup content
Some affiliates know the value that players bring in during the tournament so they'll create a dedicated site just for the tournament. Setting up a site takes work but sometimes this niche focus can yield better results.
Overall you have a lot of options when it comes to getting started.
Cryptocurrency sportsbooks: new options for affiliates
In the last World Cup, there were some bookmakers that accepted Bitcoin but a lot has changed in 4 years. Sites like Gem.Bet have sprouted and there are now more competitors to the fiat focused bookmakers.
Players have almost double the options of places to bet. There are many new sites that are not just focused on betting on sports but specifically focused on cryptocurrencies like Bitcoin.
Since this is a new space, it is considered very niche and perhaps it would be an easier avenue for launching a new site before the World Cup 2022 Qatar starts.