Google Penguin 3.0 Who Cares: KickstartMonday

Welcome to the 8th edition of our Gaffg KickstartMonday series where where we help to start your week off on the right foot. You can find all of our KickstartMonday series here. In this edition were talking about the latest buzzwords in SEO which is Google Penguin 3.0 and my response to that is who cares.
Google Penguin 3.0

Google Panda update was released recently and now the SEO community is buzzing again with the pending launch of Google Penguin 3.0 update. Just so you know, Panda updates aim to de-rank sites with lower quality content while Penguin update aims to de-rank sites with lower quality links. Google will always be fixing their algorithms so if your site ends up taking a hit from these updates then of course you have work to do. At SERoundtable they predict we will see the release this week based on hints coming from Google's Gary Illyes and you can read more about that here. Why do I say who cares about these updates? Well for one thing the sites I work on I try to focus on quality content and quality links, especially natural links and that is something I also recommend for my clients of Horseshoe Agency. If anything these changes are starting to become big enough business for expert SEOs where their job is to fix the problems as best as they can so their client's websites can get back to the traffic and rankings that they are used to. If you focus on quality content and finding quality links, or at least trying to get natural links, then you'll do just fine. Ever since Panda and Penguin have been rocking webmasters the message should have been crystal clear from Google that your content has to be better if you want it to rank and your links have to be better, or at least to look more natural. If you haven't been focusing on cleaning up your content and your link profiles in the past few years then you might be concerned about Penguin 3.0.

When these updates do happen, you want to be in the position where they won't affect you but as a webmaster you should at least know what can hurt or help your website especially if a competitor gets nasty with you and starts to build lower quality links to your website. Overall once the update goes live we should see some webmasters cry over the updates and maybe for a few others they might see their traffic increase a bit at the expense of those who were punished.
Panda vs Penguin
Just to summarize as it's easy to get confused with the animal kingdom of Google. Panda - Focuses on content and aims to penalize sites with either low quality content, duplicate content or thin content. Penguin - Focuses on link building and aims to penalize sites with either low quality links or webmasters gaming the search engines through link building.
Penguin Confusion, what number are we at?
Google themselves have their own numbering system for Penguin while the SEO industry and community has just numbered them one after another. So when Google says Penguin 3.0 update, this is actually the 6th update (Penguin 1, 1.1, 1.2, 2.0 and 2.1).
What's next?
You'll just have to wait and see when Google releases and announces the Penguin 3.0 update. It is expected to be big as smaller updates were incremental in the numbering system so this isn't 2.2, it's 3.0. My guess is since the last few Penguin updates I've noticed more webmasters pursuing guest blog posts which probably has helped some sites ranking. Curious to see if WilliamHill is going to lose some rankings as a result of that.
Penguin Problems? Try HorseshoeAgency.com
If and when you encounter problems with Google Penguin 3.0 you'll want an experienced SEO that can identify the problem and find a solution. With Google Penguin, this is all about link building and covers everything from removing bad links, disavowing bad links, finding links and perhaps anchor text that could be hurting you, and finally getting better natural links so you might not have to endure these problems again, until at least Google shakes things up. So if you need help contact HorseshoeAgency.com.
Short News Weekly Summary
Our Gaffg short news section gives a snapshot of bits of news that might matter to you covering a range of categories from player promotions, affiliate promotions, SEO, conversion and other marketing news and online gambling industry news. Here is a summary of the past week of short news:
Every week we always have some short news to share. This week was a quiet one but the rest of the month should be busy.
IronAffiliates: New Affiliate Program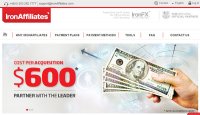 IronAffiliates, the new forex affiliate program for IronFX and are listed in our forex affiliate programs. IronFX are not completely new but they are now one of the larger forex trading sites around and hold a long list of licenses. IronFX has been around since 2010 and the affiliate program is making a push to get more forex webmasters on board. Commission Rate: $200 to $600 CPA Affiliate Payment Methods: bank wire, Neteller, Skrill, credit cards, Webmoney Target Markets & languages: English, worldwide License: FCA, ASIC, FSB, FSP, CRFIN, UCRFIN and CySEC. Program Features: forex
Mojo Affiliates: Featured Affiliate Program
Mojo Affiliates is a sportsbook & casino affiliate program with a focus on many markets worldwide. Their flagship brand is GR88 which is an online casino and sportsbook with their casino powered by Microgaming software. Commission Rate: 35% to 45% Revenue Share Affiliate Payment Methods: Bank wire transfer, Neteller, Skrill, Player account Target Markets & Languages: English, Russian, Spanish, Portuguese License: Curacao Program Features: Sportsbook & casino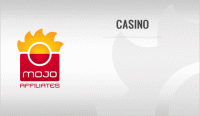 Black Kids - Partie Traumatic: What I'm listening to
They have been around for a while but gotta like Black Kids band.
Japanese Cream Cannon Prank: This week's LOLorWTF
Welcome to our LOLorWTF segment. You can follow #LOLorWTF on Twitter if you are bored and just want to find more of these. Japanese always have the best and weirdest pranks. You could spend days on YouTube just on Japanese pranks.
Share or Comment Now!
Join the discussion below and give us your thoughts on this article, if you want to read more KickstartMonday articles then click here. If you think someone else would like to read this article then like or share it. If you have ideas you want to share for future articles just contact us and it would be greatly appreciated. In the meantime may our KickStartMonday help get your week started on the right foot. Have a productive week!