Removing binary options and forex from Gaffg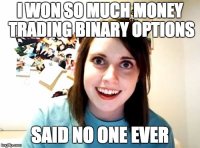 Where did all the forex and binary options reviews go? They are now gone as a change and improvement of the site although pale in comparison to the redesign of the website.
Gaffg.com is going to stick to what it does best which is Gaming Affiliates Guide. If webmasters want to learn more about binary options and forex then they can find it on another site and same goes for affiliate program reviews.
If you have a lot of time on your hands and you want to read a great article that best summarizes what binary options are all about, read this article or even this one too.
So why the change of heart?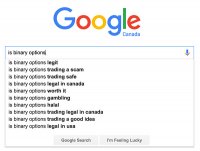 Over the years I have gained an insight into both of these industries, and I'm not sure how much I want to be associated with it, and that sentiment is shared by a lot of people in the online gambling industry.
That is, online gambling is becoming more regulated and looking more professional, so people do care about the reputation of the industry itself. For those that work in core gaming, they are getting a bit tired of the financial crowd sharing their space.
As an affiliate that wears the yellow bracelet at iGB events, I get harassed the most by people working in binary options. It actually feels good to purge those categories and reviews, they never earned much to begin with, they require more of my time to maintain, and it is constantly having to deal with pushy affiliate managers.
Now when someone asks for 'binary options traffic' I can now say no thanks and point them to this article.
So what is the difference between gambling and binary options?
The binary options industry people will tell you that it is almost the same, but more like investing.
Afterall, investing your money sounds better than gambling with it. Well let's stop right there. We all know what gambling is, it's a game, you risk money with a chance to win money with the expected long term outcome that you will eventually lose your money to the house edge.
Binary options is more like putting your money into a blender. You know it is going to dissipate to no value, but you don't really have a chance to get any real short term profit.
We know players win at casinos all the time with one player winning €17M playing Mega Moolah slot. Most online casinos have feeds showing their recent winners and regularly blog about newsworthy wins.
When was the last time you heard anybody winning big at binary options?
How about even winning at all? "Traders" are lucky enough if they are able to get a withdrawal processed and judging by the complaints you read all over the place and forums.
Players get the runaround of why their withdrawal can't get processed, they get gouged with fees and are pressured to continue "investing".
What makes this cycle worse are webmasters that profit from all of this, and their incentive is having you grind your money out to zero for more commissions. Maybe there does exist a site that looks to help players, much like the online casino industry has with sites like CasinoMeister.com and ThePOGG.com.
Wait, what about forex?
Forex probably has fewer problems than the bad rep that binary options brings, but it still seems the bad programs far outnumber the good. From my point of view, forex and binary options are a couple and both have to go. I've probably had more than my fair share of unpleasant conversations with AMs expecting me to react to their over the top requests.
What about conferences?
At least at iGB events the Financial Partners Expo is separated but the AMs are in full force so if you are an affiliate with a yellow badge or yellow bracelet, they will find you in the gambling area. It has got so bad that I know so many people that hide their badges and bracelets.
As for SiGMA'16 I think they are forex and binary options free.
Final comments
People can say what they want about gambling that it's bad and evil, but the reality is people gamble, and it is big business.
The industry is becoming more regulated year after year, and licensing jurisdictions are doing more to protect players.
They are making sure problem gamblers can get the help and resources they need and if players have issues with operators, they can these issues mediated and take them very seriously.
Even ThePOGG.com went through a rigorous process to become a licensed ADR with the United Kingdom Gambling Commission.
As players know they have these resources to help them, they have the confidence to gamble and the recourse to solve a problem.
I just don't ever envision the same thing coming about in the binary options' industry.
Sure things are and can be more regulated with forex but for binary options, they probably will never be regulated and approved in the United States or the United Kingdom and 'traders' have little recourse if an operator doesn't want to pay them their money if they request it and that's aside from the reality that you are just not going to have as much of a coin toss chance at winning any money.