Guide to launching an online slots portal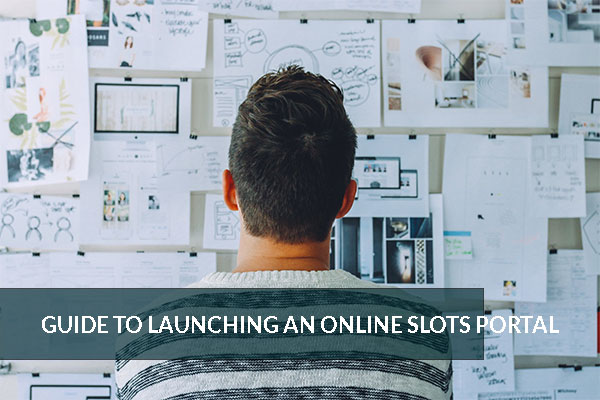 Let's start this guide with a simple question – have you ever used Google to learn more about a product that you are interested in? If you are like most people, then you are probably using Google to find websites where you can book a hotel room, buy quality clothes and other things. It turns out that more and more people are relying on search engines and specialized review websites when they want to buy or use something new. Of course, casino games including online slots are not an exception.
Why create an online slots portal?
So, an online slots portal is basically a database of slot games with feedback left by experts and/or users. At the same time, players usually have a chance to play some of these games for free. Did you know that there are more than 11,000 online slot games out there? This means that when slot enthusiasts are looking for a good game, they have to conduct tremendous research before they make a decision. This is where online slots portals come into play.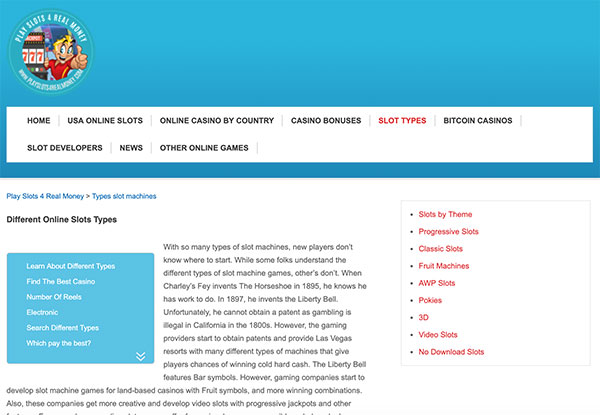 If you manage to create a good website of this kind, you will save people's time and money. These portals provide professional advice that can help gamblers make the right choice. When you are thinking about the specific type of portal that you want to build, you should know that you basically have two options. First of all, you can create a slots portal focused on a specific subcategory of slots like classic slots for example. This is a more difficult option which requires market research in order to find out what specific categories of players need and what's missing on this market. The other option is to launch an online slots portal which has the same options and features as your competitors. In this case, you will have to work on improving user experience and usability in general.
How to monetize an online slots portal?
It turns out that there are a few different business models that can be used in this niche. Many players out there think that websites like this work for free and without an intention to make a profit, but in most cases, it's not like that. After all, you are probably reading this article to figure out how to monetize your portal too, right? So, you can use one or a few different revenue sources to get money from this project.
Slots Affiliate programs
First and foremost, the best option is to use casino affiliate programs. You will get a commission from popular casino websites for each redirect from your portal that will turn the visitor into a registered player. There are many attractive programs like this on the market and they have different commission models. Take some time to analyze these options and select the ones that suit your business the best.
Ads
Of course, you can also make money by displaying ads on your portal. Obviously, these ads will be promoting online casinos, but there's a great chance that some other gambling-related businesses would be interested in using this option.
In addition, you can use subscriptions and other forms of monetization on your portal.
How to launch an online slot portal
There are a few techniques that you can use to create an online portal like this.
First of all, you should develop a functionality where every visitor can write and share a testimonial. Next, you should use integrations with other related websites like Google, other gambling portals or others with the help of API to take the reviews created on these platforms and share them on your portal. Of course, you can also hire a team of writers and start generating unique content for every popular online slot out there.
What does good online slots portal have?
A good search function
This is by far the most important feature found on every serious online slots portal. Every visitor must be able to get information about the slot that they are interested in quickly. So, take some time to create a good system for filtering, classifying and categorizing slot games. Give the users an opportunity to search for online slots with the help of different methods.
The best sites of this kind are allowing users to search for online slots not just based on the name of the slots, but also by their software developer, number of reels, number of paylines, special features, jackpots, themes and more. In order to improve customer experience, you can also offer top ratings, features slots and other similar sections that will encourage users to explore more slots.
Slots Reviews
After all, this is the whole point of running a portal like this. You can scrap reviews from software providers, but it's better to provide unique overviews created by professional writers. Look for writers that have experience in this industry and create reviews that are between 100 and 500 words long. Showcase all the features of each slot and highlight the best things about them.
Free play/screenshots
Let's be clear – adding screenshots for every online slot is a must. Slot enthusiasts would like to know how these slots look like before playing. Use high-quality screenshots that can be enlarged. What's even better is to use the help of a casino affiliate program which is offering marketing tools in the form of games that are free to play. In other words, there are online slots portals that let users play online slots for free before they start playing for real money. If you manage to do this, you can expect a better income.
Just a very quick but important note when it comes to free play games, as an affiliate you may have to screen users in specific countries like the United Kindgom where you want to prevent players that are under 18 years old from playing. That is you need to qualify your visitors and make sure that only adults are playing these games even if they are for fun and free money.
Blog
Adding a blog section will help you attract new visitors. You can use these blog posts to share informative and useful articles, guides, news, surveys, research, recommendations and more. You can also share top lists related to specific types of online slots. If it's possible, enable users to add comments not only to your blog posts but also to your reviews.
We hope that this guide will help you with your venture!