How do I know when I need to hire an affiliate manager?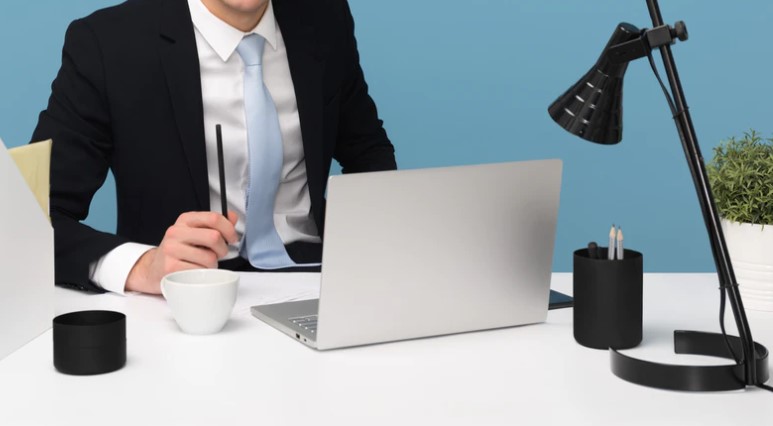 The online gambling industry has been growing quickly in the last decade without any doubts. All of those sites have increased their popularity and reliability through their betting options and certifications. Nowadays, most betting sites are regulated by authorized entities that make sure that every player is protected at all times. Therefore, many people around the world have started trusting and investing on betting sites easily.
Despite the growth in popularity that the online gambling industry has at this moment, it has not reached its peak for sure. Because of that, many gambling sites hire the services of a marketing company that promotes its services and offers on a wide scale, and many times they create their own marketing department.
These departments or promotional companies are commonly denominated "Affiliate Programs". These marketing platforms are in charge of spreading the word about a betting site and making it grow as fast as possible.
Betting sites are requesting the services of affiliate programs more often than before and there are plenty of webmasters that wish to join these affiliate programs as well since they allow them to monetize the traffic of their sites in several ways.
The affiliate programs are typically operated by affiliate managers, which are professionals in charge of providing a quality service that makes the webmasters feel engaged with the affiliate program so that they can promote the brand or the brands that the affiliate program sponsors in the most efficient way. However, many affiliate programs' owners are not able to recognize when they are in need of an affiliate manager.
So, if you are one of them and wish to recognize how to know when an affiliate manager is needed, here are some tips that could help you:
The affiliate program is not getting any new members.
One of the most important tasks that are done by affiliate managers is recruiting webmasters that can join the program and help promote the brands in the best way possible.
Having a qualified affiliate manager that searches for prolific webmasters is a must within an affiliate program for sure. They will be in charge of finding the best candidates and contacting them, so they can evaluate the possibility of joining the affiliate program.
The affiliate managers can use social media to spread the word as well. They can handle the affiliate programs' social media accounts and utilize them to attract webmasters to the program and make it grow as much as they can.
The webmasters do not receive assistance when needed.
Another important fact to take into account when recognizing if the affiliate program is in desperate need of a manager is when the webmasters are not able to clear up their doubts or solve any issues.
An affiliate manager can certainly help you with that. He can be in charge of the affiliate program's customer service and provide the needed help for the webmasters at any moment.
You can hire him to handle this specific task as well. That way, you will have someone taking care of the webmasters in full-time so that the service is more efficient in all aspects.
Maintaining the webmasters on the affiliate program
There are plenty of affiliate programs available up to this day meaning that webmasters have a wide variety of them to choose from so if they perceive that one of them is a waste of time, they will soon leave and join a different one.
Because of that, it is crucial that you count on an affiliate manager that handles the different plans and offers that an affiliate program must have in order to stay relevant in the market.
An affiliate manager can be in charge of the creative and exclusive plans. He can start offering different commission plans and additional bonuses that could make the webmasters feel engaged and interested in all the upcoming rewards and earning possibilities that the affiliate program will provide for them.
Keeping track of the activities.
This is probably the most important task that an affiliate manager can handle within an affiliate program. You definitely need to hire an affiliate manager once you witness a deficiency in the tracking of the activities performed by the affiliates and their respective referrals.
Keeping track of the activities must be a top priority since these stats are the ones that will show how efficient and reliable an affiliate program is. Every single affiliate program must count with at least one manager that handles the different activities done within it.
Some of those activities include: negative balances of the webmasters, number of first-time depositors that every webmaster takes to the brand on a regular basis and how many inactive referrals every webmaster has.
Processing the transactions
The most important capital within an affiliate program is the affiliate members, of course. There are absolutely no doubts when it comes to that, so it is important that the webmasters receive their payments on time at every occasion.
If you do not have an affiliate manager in charge of this relevant task, your affiliate program will be considered unpunctual and irresponsible, causing the webmasters to stop working for you immediately.
To avoid losing webmasters, you must have one or multiple affiliate managers processing the transactions that are requested on a daily basis. They can review the requested transfers, perform the needed procedures and make sure that all the payments are received without any delays.
At the end, you will witness how the webmasters will appreciate the dedication of the affiliate program and will do their best to promote the brands and monetize the traffic of their sites, helping you make the affiliate program grow at the same time.
The more, the merrier
Finally, an important tip to take into account is the fact that even when sometimes only one affiliate manager can perform the needed tasks well, it is always better to have more than one available.
Managing an affiliate program is not easy at all, and having a wide number of affiliate managers can surely help the affiliate program reach incredibly high levels of efficiency.